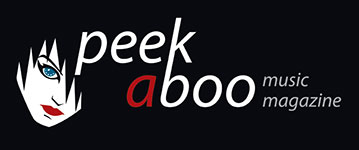 like this cd review
---
WITHIN TEMPTATION
Sinéad EP
Music
•
CD
Electro
•
Gothic
•
Metal
[91/100]

24/07/2011, Didier BECU
---
I know some will kill me for giving this a raving review. There will even be people around who will use words like sacrilege, but so what?
Within Temptation fullfilled something most bands we're writing about are only dreaming of. There will always be people around to accuse them of selling out but that's nonsense as anyone who's been evolved in the dark scene knows that this Dutch goth band were as good (or as bad) as so many others. They just had the luck and were noticed by people who normally don't give a damn about the goth scene, that's all.
If there are people around who want to crucify Within Temptation then it says more about these so called "music fans" than Within Temptation themselves? All bands play to be heard and are hoping that the world will give them a listen and the fact that Within Temptation suceeds in doing so, should only be encouraged.
Now Sharon den Adel's maternity is over, Within Temptation are back. Not only on the road but also with a brand new single taken from their latest album "The Unforgiving" that features remixes from VNV Nation and Scooter!
Yes, there will be more people who will hate them as these remixes are another step forward for them, as the godlike voice from Sharon is this time accompanied with some future-pop beats. While Ronan Harris gives "Sinéad " a typical VNV treatment, you'll also have the Scooter version which happily applys for the Number One spot!
Scooter? Yeah, remixed by Scooter!
Am I not ashamed of writing this down? Hell no! If we were talking about an unknown band we should hail this as the futurepoprelease of the year, so why should we flush down a band from the scene who reached the highest stair of stardom? Excellent!
Didier BECU
24/07/2011
---