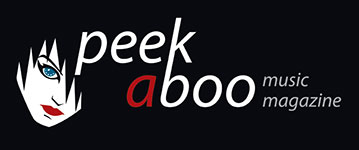 like this cd review
---
THE SHORTWAVE MYSTERY
Signals from Afar
Music
•
CD
Minimal
•
New wave
•
Synth Pop / Electro Pop
[83/100]

World Service Collective Recordings
21/07/2011, Didier BECU
---
Every band has it's history and the one of The Shortwave Mystery began when some people started to make some covers by Cabaret Voltaire, Chrome and OMD, along with an influence from a wide range of punk bands.
Kids wanna play and so it happened that these 15 year old Californian youngsters were to be seen in a variety of small clubs but Gregory Scoggin had something else in mind. This man had a deep love for the European synth sound and he searched for a sound that could combine the German art-synthpop from Der Plan with the electronic kitsch from Devo. As soon as he decided to add a discobeat and a darker undertone to their sound, The Shortwave Mystery was born.
They made a 12" release named "Pilots EP" and of the 1000 pressed, almost none found a customer. The legend says that family members gave away 300 copies to all kind of places, just to get rid of them!
It happened that 25 years later, music freaks decided to dig into the past and created a boom named minimal wave where you have to pay 1200 dollars! for a copy of those flopped discs. Multiply this with 1000 copies and the poor guy could be a millionaire now but of course these gems are already stored in the racks of record collectors and record shops who want the money out of your wallet and so Scoggin decided to restore the old tracks, put them on CD and add some unreleased tracks as well.
Genius! A music story which sounds like a fairy tale, but in the minimal wave-genre there must be hundreds like them as the so called musical geniuses were back then neglected by almost everyone.
Due to the current releases on Mannequin, Wierd, Avant! or Ana Logue this record sounds extremely fresh and it could have been recorded today.
Almost every song breathes that melancholic new wave-sound from times where Weltschmerz ruled the mind. You hear so many in here: early Snowy Red, Fad Gadget, Our Daughter's Wedding, Anne Clark...you name it!
The icing on the cake comes with the beautiful package with this wonderful reissue.
Unmissable for eighties-addicts!
Didier BECU
21/07/2011
---
Geen mens die ooit in zijn leven gehoord heeft van The Shortwave Mystery, en als dat wel het geval is bent u wellicht één van die freaks die de E-Bay lijsten afspeurt op zoek naar verdoken minimal wave pareltjes uit de jaren '80.
Het "sprookje" begon zo'n drie decennia terug toen enkele tieners gek waren van punk en new wave bands als Cabaret Voltaire, Chrome en OMD. Deze knaapjes uit het zonnige Californië klopten bij elke zaal aan om te mogen spelen, maar toch was Gregory Scoggin niet echt in zijn nopjes met hun geluid.
De man was immers bezeten van de Duitse art-synthpop van Der Plan en het was zijn droom om dat te gaan combineren met de elektronische kitsch van Devo. Toen daar nog wat discobeats en een donker toontje bijgevoegd werden, was meteen The Shortwave Mystery geboren.
Dolenthousiast doken de heren de studio in om de "Pilots EP" te gaan opnemen. Toen ze thuis met hun duizend geperste platen zaten, merkten ze al gauw dat het geen pretje ging zijn om deze aan de man te brengen. De legende wil zelfs dat familieleden zo'n 300 exemplaren aan God en klein Pierke uitdeelden om er maar van af te zijn.
25 jaar na datum is er echter een nieuwe ontdekking : de minimal wave beweging!
Muziekfreaks gaan op zoek naar de meest obscure geluiden en zo geschiedde dat je voor één exemplaar van deze destijds ongewilde plaat zo'n 1200 dollar mocht neertellen.
Een eenvoudig rekensommetje leert ons dat de arme Scoggin nu een miljonair had kunenn zijn, maar helaas voor hem staan de hebbedingetjes in felbegeerde platenkasten, ergens op een zolder van een onwetend omaatje, of in de rekken van platenwinkels die de centen uit je zakken willen sleuren.
Scoggin besloot echter het hoofdstuk van deze groep waardig af te sluiten en de opnames van destijds mooi te remasteren en er een cdversie van uit te brengen, aangevuld met onuitgebrachte tracks.
Een mooi verhaaltje eigenlijk dat van toepassing is voor vele van die minimal wave groepjes. Nu mogen ze wel op allerlei compilaties opduiken, de waarheid is nog altijd dat de doorsnee mens in de jaren '80 eerder stond te swingen op de deuntjes van Sister Sledge dan deze van Absolute Body Control.
Het leuke aan deze cd is echter dat omwille van de vele recente geluiden op labels zoals Mannequin, Wierd, Avant! of Anna Logue dit allemaal vrij fris klinkt
Ieder nummer bevat zo'n typisch new wave geluid met het welbekende Weltschmerz-gevoel.
Je kan zoveel groepen gaan opnoemen die je hierin terugvindt : Snowy Red, Fad Gadget, Our Daughter's Wedding, Anne Clark...noem maar op!
Het kersje op de taart wordt geleverd door de wondermooie hoes en jawel : onmisbaar voor 80's-fanaten, behalve degene die stonden te dansen op Sister Sledge natuurlijk!
Didier BECU
21/07/2011
---