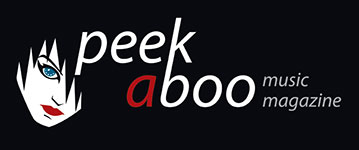 like this cd review
---
VARIOUS ARTISTS
Born///Evolve///Progress///3
Music
•
CD
EBM
•
Electronics
•
Future Pop
•
Synth Pop / Electro Pop
•
Synth Wave
[77/100]

Progress Productions
20/07/2011, Didier BECU
---
Progress Productions is of course the label that hosts Covenant, but apart from this Swedish electro-institute there's much more to discover on this label. For the third time, Progress Production comes up with a compilation that contains the finest and newest of the Scandinavian electro-offerings.
As is typical for this "Born///Evolve///Progress" series, the sleeve shows some plane crash which can be seen as an explosion of talent, at least that's what we think they mean!
When a compilation offers you thirteen tracks by various bands then it's obvious that not all bands obtain the same level, so let's stick with the bands that definitely have something to offer as "Born///Evolve///Progress" is made with one goal only: to discover them!
Covenant is presenting the Speedrun II version from their latest clubhit "Lightbringer" and this song needs no introduction, perhaps we just need to mention that they're joined by Necro Facility who are indeed (and deservedly) pointed out as the new hope in the electro world. I once said that Necro Facility is the radio friendly version of a distorted Skinny Puppy song and I'll stick to that, even if this up-tempo Henrik Bäckström remix might give you the wrong view of how they really sound.
Henric de la Cour (what a name!) is the label's newest singning and while we're waiting for their debut, we have the chance to hear how intelligent synthpop can be at times. Are Henric de la Hourc synthpop then? Nah, perhaps harsh synthpop or whatever but definitely a band to hear!
There are of course bands included on here that are opting for the old school synthpop approach. Best examples here are without any doubt Code 64 or Kite who are using the same beats that only bands like Erasure or Yazoo could have in mind. EBM-fans will surely embrace Cyro who is coming up here with the first taste of his third forthcoming album.
When a label has Covenant under it's wing it's only natural to have bands around who sound alike and that's surely the case with Titans, even if their "Dried Out" track has a bit of an And One feel.
A spacey atmosphere with a Haujobb touch can be discovered by Soundsequence while Mr Jones Machine feat. Susie are the stranger in the midst, choosing the Swedish language for their "De Manbleka Tingen" track.
Progress Productions might have chosen synthetic sounds but on this compilation they show that they opt for a very wide range, as its not only Covenant and Necro Facility gaining their share of the fame. Our world has a lot to catch up with!
TRACKLIST :
01. Henric de la Cour "Dogs" *
02. Kite "Ways To Dance" (Leaether Strip Remix) *
03. Red Cell "Lost" *
04. Covenant feat. Necro Facility "Lightbringer" (Speedrun II) **
05. Code 64 "Deviant" (SPARK! Remix) *
06. Necro Facility "Do You Feel The Same" (Henrik Bäckström Remix) *
07. Cryo "Change" (90ies Mix) *
08. SPARK! "Popkomplex" *
09. Titans "Dried Out" *
10. Mr Jones Machine feat. Susie "De Månbleka Tingen" (Beanbag Remix by Cryo) *
11. System "Inheritance" (SYSTEMatic Mix) ***
12. SoundSequence "Grim Reaper" (2002) ***
13. Mommy Hurt My Head "Flawless" (pAn alt. version Mix) *

* Previously Unreleased
** Rare Track
*** Previously Only Released Via Digital Platforms... never on CD
Didier BECU
20/07/2011
---