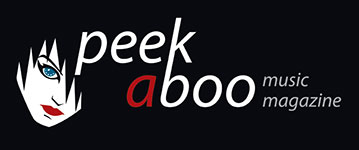 like this cd review
---
JOHN FOXX AND HAROLD BUDD
Nighthawks (featuring Ruben Garcia)/Translucence and Drift Music
Music
•
CD
Ambient
[72/100]

Edsel Records
13/07/2011, Didier BECU
---
For some the career from synth wonder John Foxx will always be identified with the massive "Underpass" and even if Foxx made a genius return to the synth front with his current masterpiece "Interplay", it wasn't always like this.
Edsel Records decided to get back to the past, times when Foxx didn't give a damn about selling CD's. Not only did he release music under his own name Dennis Leigh, but something like a decade ago he made some pure ambient albums which are gathered now in an awesome triple CD-box.
In 2003 Foxx teamed up with the ambient artist Harold Budd who made music with several icons like Brian Eno, U2, Bill Nelson or Andy Partridge from XTC.
The most accesible disc is without any doubt "Nighthawks" that sounds like the title suggests: wandering at night through the streets in search for mysteries, the unknown, the danger, the unexpected. Not that you ever hear one snippet that will stick in your brain, but this brilliant soundscape sounds at times like a fire explosion for the mind.
"Translucence", the second disc, is something of a different thing as at times it sounds like the Lacrimosa that's been composed by Budd and Foxx. Not one moment of happiness, but one big accumulation of sad notes and also the kind of work where the piano plays a prominent role and therefore the type of music that comes closest to The Moon & The Melodies, the project Budd fronted with Cocteau Twins in the 80's.
The third one, "Drift Music" is perhaps the most experimental out of the three and therefore probably the least favourite but it's still a heavenly feeling to hear the touch of the master.
Of course this triple box will put off many Foxx-fans as this is totally different stuff and the truth is that you'll find plenty of these type of records in the ambient genre as well.
A very nice box nontheless, even if will be the last time we play them all in a row.
Didier BECU
13/07/2011
---
Er zullen wel altijd mensen rondlopen die John Foxx eeuwig zullen vereenzelvigen met die ene superhit "Underpass". En zelf al was onlangs zijn laatste cd, "Interplay", een teruggrijpen naar de wereld van de synthpop, is dat niet steeds zo geweest.
Lange tijd verschool deze Brit zich in alle obscuriteit waarbij hij zelfs besloot om onder zijn eigen naam, Dennis Leigh, nummers te gaan uitbrengen. Zoals je wel kan vermoeden lagen daar maar weinig mensen echt wakker van en dat kun je ook wel zeggen van diens ambientwerkjes die hij zo'n tien jaar geleden maakte. Voor deze projecten vond hij steun bij de befaamde ambient-artiest Harold Budd die eerder met iconen als Brian Eno, U2, Bill Nelson of Andy Partridge van XTC samenwerkte.
De meest toegankelijke cd is ongetwijfeld "Nighthawks" die klinkt zoals de titel doet vermoeden : dwalend in de nachtelijke straten op zoek naar de mysteries, het onbekende, het gevaar of hetgeen je niet verwacht.
En neen, er staat geen seconde muziek op deze plaat die ook maar iets gemeen heeft met melodie in de traditionele zin van het woord, maar het is wel het soort werk dat voor vuurwerk in het hoofd zorgt.
Het tweede schijfje, "Translucence", is een heel ander paar mouwen, want bij momenten klinkt deze net als de Lacrimosa die gecomponeerd werd door Foxx en Budd. Hier is geen straaltje geluk merkbaar, een opeenstapeling van trieste tonen en niet in het minst door de overheersende piano die ons terug doet denken aan de tijden dat Budd samen met Cocteau Twins het project The Moon & The Melodies uit de grond stampte.
Het derde luik, "Drift Music" is misschien het meest experimentele en daarom ook waarschijnlijk het minst geliefde.
Het hoeft geen uitleg dat deze drie cd-box heel wat Foxx-liefhebbers zal afschrikken want dit heeft in de verste verte niks te maken met zijn welbekende geluiden uir de jaren '80. Meer zelfs, je zult in het ambientgenre meerdere van dit soort releases aantreffen maar dit belet ons niet te zeggen dat het niet mooi is ook al zal het de laatste keer zijn dat we deze drie cd's in één ruk hebben gedraaid.
Didier BECU
13/07/2011
---