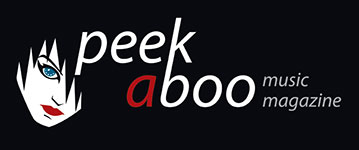 like this cd review
---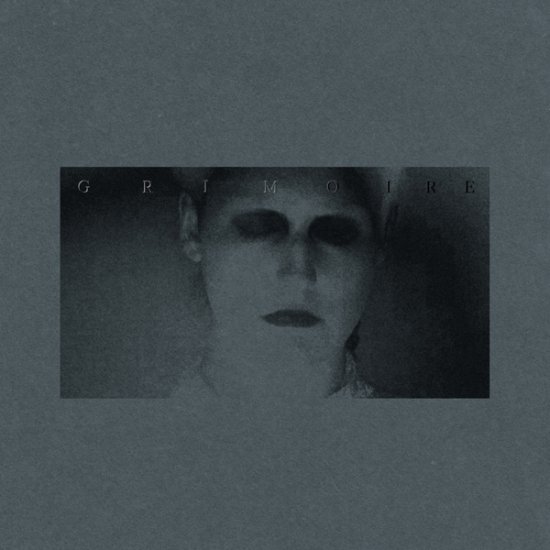 KRENG
Grimoire
Music
•
CD
Dark Ambient
•
Experimental
•
Jazz
•
Soundtrack
[82/100]

13/07/2011, Ward DE PRINS
---
Kreng is the Belgian musical project of actor Pepijn Caudron. Creating music from existing music, sampling with a great sense of atmosphere and a very wide variety of interests leads to an incredibly intriguing soundtrack, a soundscape that engulfs you from the first until the last note.
A grimoire is a magical book with many recipes to heal certain ailments, to exorcise or recall demons, to make talismans and amulets, and to speak or remove curses. I consider the Grimoire of Kreng more appropriate to speak curses rather than to remove them.
"Le Bateleur" (the deceiver) makes me wander dazed in a old, dark & obscure toy shop. Almost completely obscured in the darkness I find my way through racks, looking for this grimoire. It drives me deeper into the shop. My heart is pounding at the tempo of the song, which I reluctantly and slowly move through the store, accompanied by pounding piano and trumpet. I frequently hear a puppet come to life or a toy airplane flying narrowly over my head. Time and again I stand rooted to the ground for a few seconds, but then the song drives me further again. Intense.
At "Petit Grimoire" I have now arrived in the back rooms. I hear someone coming behind me and see a looming shadow. I quickly twist between the shelves, my heart pounding continues, accelerates. Violins create an incredibly oppressive feeling. Because of my poor condition I am exhausted in no time when I arrive at a mini theater.
I am a "Wreck" and lie in a theater chair to recover from the physical exertion as the stage fills with strange creatures. A string ensemble playing a haunting and melancholic melody. Blazers soon join their musical battle. A surprising sadness is swallowed up in an electronic rage as only Coil could do in the past. Meanwhile there are already thirty artists on stage. The spotlight shifts back and on stage is a huge grand piano visible. As the spotlight intensifies the piano takes over and the rage decreases. The musicians all sit down together to listen to the piano and become calm, meditative calm, even silenced.
I long for the outdoors. The small theater is oppressive. Especially since the strange string quartet is performs an intense sad song, the "Ballet of the Blood Whores". Well, hardly a ballet with sparse and slow steps on a stage until they cringe by stepping drones and electronics.
"Queen of Outer Space" is projected against the side wall. Meanwhile, a dancing dwarf comes dancing through the red theater curtains in pure Twin Peaks style. Strangely he looks at me without stopping his freaky dance steps on the spacey and jazzy sounds.
Strange African noises, didgeridoo and drones accompany a jazz group on stage. I can hardly keep my eyes open and relax during "La Poule Noire" and "Balkop". However, the strange sound of crickets during "Satyriasis" makes me open my eyes again. The walls and roof of the theater are gone and I sit in my theatre seat outside in the heather. I hear the haunting jazz group in the distance compete with the electronics. I sit and stay frozen. The jazz group wins clearly, although the battle is extremely intense and all stops are pulled. The sky turns dark.
But suddenly the company is gone and the subtle electronic sounds come back closer. Surprising, conjuring. It's pitch black again. I just heard a male voice, "The Night Watch".
Bitch dark ambient trip is one of a kind. A wonderful symbiosis of classical instruments and electronics. If you read Peter's bio that he was influenced by the following artists, it is also logical that such a versatile and beautiful album is the result: Bernard Herrmann, JS Bach, Dmitri Shostakovich, John Zorn (almost all His work from Masada to Naked City), Charles Mingus, Alice & John Coltrane, John Barry, Tom Waits, Diamanda Galas, Nina Simone, Duke Ellington, Coil, Pan Sonic, Mike Patton, composers of the 50's' till 70's sci-fi and horror movies.
Another great gem that gives me a lovely but strange and oppressive feeling every time I listen to it, time and time again.
Ward DE PRINS
13/07/2011
---
Kreng is het Belgische muzikale project van acteur Pepijn Caudron. Muziek creëren uit bestaande muziek, sampling met een fantastisch gevoel voor sfeer en een ontzettend ruime en diverse interesse leiden tot een waanzinnig intrigerende soundtrack, een geluidsbehang dat je verzwelgt van de eerste tot de laatste noot.
Een grimoire is een magisch boek met diverse recepten om bepaalde kwalen te genezen, demonen te bezweren of op te roepen, talismannen en amuletten te maken, en voor het uitspreken of verwijderen van vervloekingen. Het Grimoire van Kreng vind ik echter eerder gepast om deze vervloekingen uit te spreken dan wel om ze te verwijderen.
"Le Bateleur" (de verleider) doet me verdwaasd in een duister, obscuur speelgoedwinkeltje ronddwalen. Haast volledig in het duister verhuld, zoek ik mijn weg tussen te rekken, op zoek naar dit grimoire. Het drijft me steeds dieper de winkel in. Mijn hart bonst op het tempo van deze song, waarop ik me traag en schoorvoetend doorheen de winkel beweeg, begeleid door dreunen, piano & trompet. Regelmatig hoor ik een marionet tot leven komen of vliegt er een speelgoedvliegtuigje rakelings over mijn hoofd. Keer op keer sta ik enkele seconden aan de grond genageld, maar dan drijft de song me weer verder. Intens.
Tijdens "Petit Grimoire" ben ik intussen al aangekomen in de achterkamers. Ik hoor achter me iemand aankomen en zie een dreigende schim. Sneller kronkel ik tussen de rekken, mijn hart bonst steeds heviger, violen creëren een waanzinnig benauwend gevoel. Door mijn slechte conditie ben ik binnen de kortste keren uitgeput, wanneer ik aankom in een soort mini theater.
Ik ben een "Wrak" en lig in een theaterstoeltje te bekomen van de fysieke inspanning terwijl het podium zich vult met vreemde creaturen. Een strijkerensemble speelt een melancholische en bezwerende melodie. Blazers vervoegen hen al snel en gaan de muzikale strijd aan. Een bevreemdende intriestheid wordt verzwolgen in elektronische razernij zoals Coil die destijds ook tentoon kon spreiden. Intussen staan er reeds een dertigtal artiesten strijd te voeren op het podium. Het spotlicht verschuift en achteraan op het podium wordt een gigantische vleugelpiano zichtbaar. Terwijl het spotlicht intensifieert neemt het pianospel toe en de razernij af. De muzikanten zetten zich allen neer om samen met de piano tot rust, ultieme rust, én stilte te komen.
Ik verlang naar de buitenlucht. Het kleine theater is beklemmend. Temeer daar het vreemde strijkerkwartet inmiddels weer rechtstaat en er tijdens een weemoedige song een "Ballet van de Bloedhoeren" wordt opgevoerd. Nu ja, schaarse en trage pasjes over een podium tot ze in elkaar krimpen door de wederom intensifiërende drones en elektronica.
"Queen of Outer Space" wordt geprojecteerd op de zijmuur. Intussen danst een dwerg doorheen de rode theatergordijnen in pure Twin Peaks stijl. Bevreemdend kijkt hij mij aan zonder te stoppen met zijn freaky danspasjes op de spacy en jazzy geluiden.
Bevreemdende Afrikaanse geluiden, didgeridoo en drones begeleiden een jazz gezelschap op het podium. Ik kan mijn ogen haast niet openhouden en komt tot rust tijdens "La Poule Noire" en "Balkop". Het bevreemdende krekelgeluid tijdens "Satyriasis" doet me echter terug mijn ogen openen. De muren en het dak van het theater zijn verdwenen en ik zit in mijn theaterstoeltje buiten in de heide. Ik hoor het bezwerende jazz gezelschap in de verte de strijd aangaan met de elektronica en blijf verstijfd zitten. Het jazz gezelschap wint duidelijk, al is de strijd intens en worden alle registers opengetrokken. De hemel kleurt donkerrood.
Doch plots is het gezelschap weg en de ijle elektronica klanken komen terug dichterbij. Bevreemdend, bezwerend. Het is terug pikdonker. Ik hoor enkel een mannenstem, "Watch The Night".
Krengs dark ambient trip is er eentje om U tegen te zeggen. Een prachtige symbiose van klassieke instrumenten en electronica. Als je in Pieter's bio leest dat hij beïnvloed is door de volgende artiesten is het ook logisch dat een dergelijk veelzijdig en prachtig album het resultaat is: Bernard Herrmann, J.S. Bach, Dmitri Shostakovich, John Zorn (almost all his work from Masada to Naked City), Charles Mingus, Alice & John Coltrane, John Barry, Tom Waits, Diamanda Galas, Nina Simone, Duke Ellington, Coil, Pan Sonic, Mike Patton, the composers of 50's 'till 70's sci-fi & horror movies.
Wederom een fantastisch pareltje dat me bij elke luisterbeurt, keer op keer, een heerlijk doch bevreemdend en beklemmend gevoel geeft.
Ward DE PRINS
13/07/2011
---