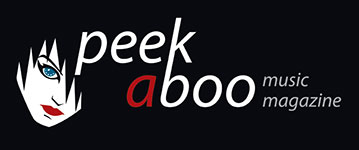 like this cd review
---
FLINT GLASS
POLARLICHT 4.1
TRANSISTOR
Zoran's Equation
Music
•
CD
Dark Ambient
[80/100]

Funkwelten
13/07/2011, Karenza NIXON
---
Equilibrium is the perfect word to describe the joint collaboration between Flint Glass and Polarlicht4.1-Transistor. Their offering, Zoran's Equation is based mostly on track-sources from Polarlicht 4.1's hypnotizing soundscapes with Flint Glass supplementing rhythms constructions, dark atmospheres and background noises. To be honest, both compliment each other so well, that there never seems to be one dominating. From the first listen, it's obvious that the combination has not only been successful but has created something truly beautiful.
The inspiration for the union was René Barjavel's novel 'La nuit des Temps' (The Night of Time). The story in brief (as for me, knowing the story does add something to the listening), a couple found suspended animation, the only survivors of an apocalypse occurring 900,000 years earlier, one of them possessing knowledge to rid the world of poverty and hunger, the disappointment that humanity has not changed or advanced. Certainly, a commentary on social unrest, that resonates even today.
Starting with atmosphere and building to an industrial crescendo then ebbing back again, creates real movement in their music and tracks like The Ice People and Gondwana are infused with industrial components, awakening the subconscious mind. Isolation is perfectly named; the ending is stunning and truly leaves the listener feeling cold and alone. Lost Souls and Sleeping Beauty end the album with a real thread of angst running through.
This album isn't an easy ride; it needs to be listened to and for some that may be a drawback, but for lovers of dark ambient this is not to be missed.
Karenza NIXON
13/07/2011
---