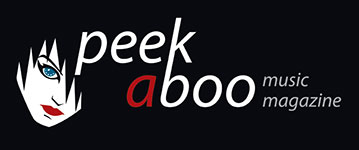 like this cd review
---
BIOSPHERE
N-Plants
Music
•
CD
Ambient
•
Electro
[83/100]

13/07/2011, Didier BECU
---
Back in the 80's there was that genius band called Bel Canto, a Norwegian band who combined a cold synthsound with the warmth of those ethereal vocals by Anneli Marian Drecker but as soon as Geir Jenssen departed, not only did their fame collapse but also music wise there wasn't that much to discover.
Geir was interested in synthetic sounds and so started Biosphere. This electronic project was, in its first decade, inspired by acid house and new beat. During his heydays on dance label SSR, one of his tracks "Novelty Ways" was even used for a Levi's ad. But those who know Geir, know he was never in the game for fame and so he ended up on Touch.
His first release on this acclaimed label, "Cirque" was immediately the start of a new turn in his career as his electrodriven music was more and more ambient.
His newest masterpiece on this label is the heavenly "N-Plants" which is a macabre release.
In February Geir decided to make an album which was inspired by the Japanese post-war economic miracle where he came accross a photo of the nuclear plant Mihama. Geir's first thought was, if it's safe for tsunamis and earthquakes? He started writing music about it, commenting on the potential radiation danger. On 13th February the album was finished and a month and four days later the world was facing an other nuclear disaster further destroying our planet.
A foreseeing genius? Who knows but Geir's certainly a musical genius as this electronic masterpiece captures everything a work as such needs. We almost wrote down that this ambient electronic sound is the ideal stuff to sink away in your sofa, but the awful truth is that there is something else sinking into the ocean.
Anyway, genius album you should not miss!
Didier BECU
13/07/2011
---