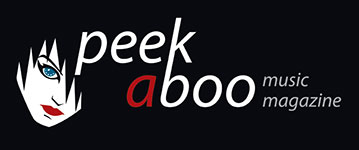 like this cd review
---
SEUCHENSTURM
Um jeder Preis
Music
•
CD
Industrial
•
Neofolk
•
Noise
[78/100]

Skull Line
12/07/2011, Didier BECU
---
From some bands you simply find every type of information. Like with luck you might find out what type of chocolate milk they prefer. And then there are those others about whom you find absolutely nothing!
Anyway, it's not our goal to tell you their fave type of choco flavours but all we can say is that Seuchensturm is a German project founded in 2008 by a person named Sig P.
Previously he has been involved in obscure martial bands like Waffenruhe and Barbarossa Umtrunk, but this is Seuchensturm's first (and according to him) last album.
Musically it's described as military ambient and martial industrial and reading that this album contains titles like "Geltungsschlag", "Stählerne Vögel über Deutschland" or "Vorwärts Kameraden!", you know what to expect.
You hear melodies from the 40's (of course in German) in where suddenly war atmospheres (sirens, bombings, guns, cries, the terror) are interfered with bombastic indusbeats.
There might be people around who might question the goal of this but perhaps it's good that war is just not some source that is used for gaming and Hollywood movies as it has terrified real lives and this album is the good soundtrack for it.
The entertainment factor of this album is beneath zero but as a musical piece, it's more than intriguing!
Didier BECU
12/07/2011
---
Van sommige groepen vind je zowat alles op het net. Je kan het zo gek niet bedenken of één klik op de beroemde Googletoets vertelt je al de geheimen die je al dan niet wilt weten terwijl je over andere groepen totaal in het duister tast.
Veel zoekresultaten levert Seuchensturm niet op want al wat te weten zijn gekomen is dat dit een Duits project is dat door ene Sig P. in 2008 opgericht werd.
Eerder was deze mens reeds werkzaam in obscure martialprojecten zoals Waffenruhe en Barbarossa Umtrunk, maar dit is dus het debuut van Seuchensturm en volgens deze mens meteen ook de laatste in het rijtje.
Muzikalerwijs wordt het omschreven als military ambient en martial industrial. Ook al lijken het misschien wel rare benamingen, wordt alles gauw duidelijk als je ziet dat de nummers titels als "Geltungsschlag", "Stählerne Vögel über Deutschland" of "Vorwärts Kameraden!" dragen.
Je hoort melodietjes uit de jaren '40 (uiteraard in het Duits gezongen) in waar plots oorlogsgeluiden (alarmsirens, bombardementen, geweergeschut, de terreur) met bombastische indusbeats worden vermengd.
Er zullen wellicht mensen zijn die het nut niet van dit soort muziek zullen inzien.
Nu ja, oorlog is verschrikking en te vaak gebruikt als bron voor allerlei spelletjes en Hollywoodfilms dus is het niet slecht dat er groepen zijn die de soundtrack maken van deze ellende al was het maar omdat we het nooit meer zouden vergeten.
Qua entertainmentniveau zakt dit plaatje onder de nulgrens maar als speciaal muziekje kan meer dan tellen.
Didier BECU
12/07/2011
---