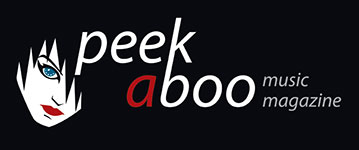 like this cd review
---
PETER HOOK & THE LIGHT
1102 (FEATURING ROWETTA)
Music
•
CD
New wave
[65/100]

13/07/2011, Didier CZEPCZYK
---
While he was out touring for the 'Unknown Pleasures' homage concerts and before starting a live re-reading of ' Closer', Peter Hook has taken the time to record a 4 track EP also celebrating, guess who? Joy Division. 'Hookie' plays of course the bass guitar parts (and the vocals on the previously unreleased 'Pictures In My Mind'). The guitars and the drums are in charge of his two live musician partners while the voice on 'Atmosphere', 'Insight' and 'New Dawn Fades' falls to someone called Rowetta. Female singer with a warm voice, typically soul funk like Dionne Warwick or Withney Houston. Let's be clear, the result is more than mixed. Even if technically there is nothing bad to say (Rowetta sings perfectly), we have difficulties finding the emotion of the orignal songs. Curtis was often nearly out of tune but he spread a tragical and urgency feeling which is unfornately missing here. 'Atmosphere' is fair but no more than that. 'Insight' saves the whole's honour. The revisited refrain is more powerfull than the original one. 'New Dawn Fades', as for him, he sinks into ridiculous. Untidy guitars, too demonstrative vocals … It looks like a FM soup sounding like 'Skunk Anansie' (for some of you having the bad luck to know them).
To finish, a complete new song. A rehearsal's demo which was never finalized by Joy Division : 'Pictures In My Mind' (with Peter on the microphone this time). A very punky composition which should have the right to take place on the compilation album 'Still'. Somewhere between 'Walked In Line' and 'The Kill'. In conclusion, this EP is a little bit disappointing but it has a historical valour : a song never recorded before and the definitive proof that Manchester's "fab four" were the result of strong personalities not easily interchangeable.
Didier CZEPCZYK
13/07/2011
---
Dans la foulée de sa tournée hommage à « Unknown Pleasures » et avant d'entamer une relecture scénique de « Closer », Peter Hook a pu prendre le temps de nous enregistrer un maxi 4 titres rendant, lui aussi, hommage à ? Vous avez deviné ? Joy Division.
« Hookie » se charge bien évidemment de la basse (et du chant sur l'inédit « Picture In My Head »). Les guitares et percussions sont assurées par ses deux musiciens de concert tandis que la voix sur « Atmosphere », « Insight » et « New Dawn Fades » incombe à une certaine Rowetta. Chanteuse à la voix chaude, typiquement soul funk dans la veine de Dionne Warwick ou Withney Houston. Soyons claires, le résultat est plus que mitigé. Même si techniquement il n'y a rien à médire (Rowetta chante parfaitement), nous avons du mal à retrouver l'émotion des titres originaux. Curtis, toujours à la limite du décrochage, diffusait un sentiment d'urgence tragique malheureusement absent ici. « Atmosphere » se laisse écouter mais sans plus. « Insight » s'en tire avec les honneurs. Le refrain retravaillé est beaucoup plus percutant que l'original. « New Dawn Fades », quant à lui, sombre dans le grotesque. Guitares brouillonnes, chant trop démonstratif … Cela ressemble à une soupe rock Fm du genre « Skunk Anansie » (pour ceux qui ont la malchance de connaître). Pour terminer, un titre totalement inédit. Une démo de répétition qui n'avait jamais été finalisée par Joy Division : « Picture In My Head » (avec Peter au micro cette fois). Une composition aux relents très punk qui aurait bien eu sa place sur la compilation « Still » entre « Walked In Line » et «The Kill». En conclusion, voici donc un maxi un peu décevant mais qui vaut pour son un intérêt historique : une chanson jamais enregistrée auparavant et la preuve définitive que les « fab four » de Manchester étaient la résultante de personnalités fortes difficilement interchangeables.
Didier CZEPCZYK
13/07/2011
---