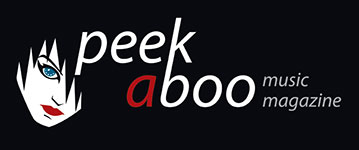 like this cd review
---
ELASTIK
Critik
Music
•
CD
Electro
•
IDM (Intelligent Dance Music)
•
Industrial
•
New wave
•
Synth Wave
•
Unclassifiable
[84/100]

KOMA Records
11/07/2011, Didier BECU
---
Deep in the Parisian underground we came across an excellent band named Elastik.
Well, perhaps band isn't exactly how we would like to call this, as founder Thomas Prigent teams up with different persons (most of them women) who give his electro-induspop an erotic feel that is comparable with say Die Form.
Instrumental opener "Kristal" might be great but it also gives the listener the wrong idea of what to expect as for some moment we thought Elastik was going to be something like a perfect post-rockband but as soon as "Ekymose" bumped in, we knew that this album could be some kind of electropopgem and you bet, it is one!
"Automatik", "Organik" or "Skalpel" were all tracks that sound like 80's minimal pop-pearls. Apart from naughty female vocals there are also upbeat songs with male narrators like "Synkrone" and even lyrics that makes you think about certain issues in life.
To top it all, this splendid album was closed with the instrumental "Klone" that may just remind you of a certain Amélie Poulain.
Almost genius and if you don't believe us, you can check it yourself as their whole album is available for streaming on their site.
Didier BECU
11/07/2011
---
Diep in de straten van de underground van Parijs zit er een briljant groepje verborgen, Elastik genaamd.
Nou ja, "een groepje" is misschien niet bepaald het juiste woord want het is gewoon oprichter Thomas Prigent die op zoek gaat naar allerlei stemmen (meestal vrouwelijke) om diens electro-induspop de nodige kleur te bezorgen wat vaak een erotisch gevoel oplevert dat we ook in pakweg Die Form kunnen horen.
Hoe groots de instrumentale opener "Kristal" ook is, zet dit nummer ons enigzins op het verkeerde been want eventjes dachten we dat een groepje gingen horen die mooi aansluit bij de huidige postrockbeweging. Maar neen hoor, van zodra "Ekymose" door de boxen gonsde, hoorden we meteen dat dit een electropoppareltje was waar we snel verslaafd gingen aan worden.
Of we het nu over "Automatik", "Organik" of "Skalpel" hebben, het zijn allemaal electro-snoepjes die de bekende mosterd uir de 80's minimal pop-beweging haalden.
Soms zijn de vrouwelijke vocalen behoorlijk ondeugend, maar als de mannen aan het woord zijn zoals in "Synkrone" bekom je een levenslesje die je aan het denken zet.
Om dit mooie album echt groots te maken wordt afgesloten met "Klone" die je zonder twijfel zal doen herinneren aan een zekere Amélie Poulain.
Een bijna geniale plaat en als je onze woorden niet geloofd, moet je het zelf maar eens gaan onderzoeken want dit album is volledig als stream op hun website te beluisteren.
Didier BECU
11/07/2011
---