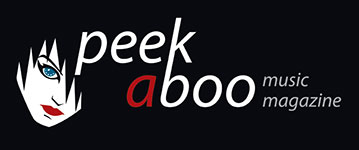 like this cd review
---
INCITE
Dare to dance
Music
•
CD
IDM (Intelligent Dance Music)
•
Industrial
•
Techno
[82/100]

Hands Productions
07/07/2011, Didier BECU
---
Another brand new album on the Hands roster is "Dare to dance" by the Hamburg based indus-dance act Incite. With their previous album, "Mindpiercing", Kera Nagel and André Aspelmeier were able to conquer the alternative dance charts and it seems like a route they want to repeat.
On the latest offering "Dare to dance", the name speaks for itself, as this duo offers you ten tracks where the only central point is called the beat! Imagine a strong bass, repetitive industrial beats at a high speed and performed in the most cold way you can imagine. You can't? We can see your point in this, as the trick consists of getting paralyzed by the music and not by words, but having said that Incite are influenced by various stuff like glitch, breakcore, IMD and industrial and this melting pot defines itself in a clever way throughout their music.
You can call it dance music for industrial lovers (aren't we in fact indicating dance kids who hate to dance?) or whatever, but once again Hands has proven that they're the kind of label who have a strong nose when it comes to innovating acts who have something to offer.
As it's always with Hands this record comes in a beautiful digipack with cardboard sleeve.
To be played at maximum volume and if it depends on me: without earplugs!
Didier BECU
07/07/2011
---
Een andere nieuwe release die onlangs werd uitgegeven door het Duitse dance-induslabel Hands is deze van Incite. Dit duo uit Hamburg dat bestaat uit Kera Nagel en André Aspelmeier slaagde er drie jaar geleden in om de alternatieve dancecharts te charmeren met hun debuut "Mindpiercing". Eens je hun nieuwe cd gehoord hebt, lijkt het er op ze dit truukje nog eens willen overdoen.
Eigenlijk spreekt de titel van deze cd reeds boekdelen, want hier krijg je tien tracks op je bord geserveerd waarin de kracht van de beat centraal staat.
Of we er ooit zullen in slagen om deze krachtbron op papier te ontrafelen is maar de vraag, maar denk gewoon aan een sterke bass en repititieve industriële beats die op een waanzinnige, maar tevens, ijskoude manier worden gebracht en dan heb je iets dat Incite heet.
Zelf houden ze er ook niet echt van om in een hoekje te worden geduwd en daarom beweren zij dat ze zowat door alles geïnspireerd zijn: glitch, breakcore, IMD of industrial...noem maar op. Het mooiste is dat ze dit op volledig eigen wijze hebben getransformeerd in een mengelmoes die niet echt te definiëren valt, maar eentje die wel innoverend is.
Nu ja, innoverend is ook wel het minste wat we verwachten van Hands, want dit label lijkt een meer dan fijne neus te hebben voor alles wat naar vernieuwing ruikt. En bovendien nog goed is ook!
Zoals steeds komt deze release in de typische Handsverpakking die bestaat uit een kartonnen digipack.
Af te spelen op een monsterlijk luid volume en als het van ons afhangt: zonder oordopjes!
Didier BECU
07/07/2011
---