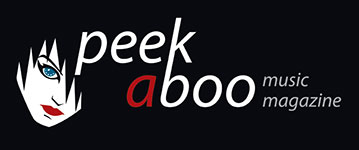 like this cd review
---
MINIMAL COMPACT
Raging and dancing, the anthology
Music
•
CD
New wave
•
Post Punk
[97/100]

Cherry Red Records
29/06/2011, Didier BECU
---
The career from Minimal Compact spawns from 1981 to 1987 where we saw the talents united from some very gifted musicians who did something other bands should do these days: believing in themselves even if it sounds daft. The original idea behind Minimal Compact would be rejected by every label today as you could never convince a guy in a suit that coldwave combined with sounds from the Middle East would ever work.
Mind you, Minimal Compact didn't get this just like some gift as they actually had to fight for it but once the battle was in their winning hands, they could claim that they were one of the most original (and in some way influential) bands of music's history.
By now, Minimal Compact is history itself. When the band disbanded in 1987 we got many spin-off bands : Samy became DJ Morpheus, Fortis and Sakharof fronted Foreign Affair while Malka was experimenting with husband Colin Newman.
Even if the band did some rare reunion-concerts later on, the future is rather vague and Samy Birnbach is now putting all his belief in Morpheus Secrets and look, we touched another keyword here: belief!
Just like all albums of the 80's (except for the crappy ones you can find in flea markets) the ones from Minimal Compact became rare.
In the spirit of the neo postpunk-hype, it's a good thing RPM Records (through Cherry Red) has released an anthology. The choice of this word is perfectly chosen as this compilation is not just a "greatest hits" but a compilation made by MOJO journo, Kieron Tyler, is one that's made with love. Of course a labor of love also indicates that every love is different. I mean, if I had compiled this then the CD would have a different tracklist and that would be the case with every other fan. But mind you, Kieron is a fan and the red line throughout this anthology is the chronology of time.
Every decent Minimal Compact-compilation should open with "Statik Dancin'", not because it's their best track ever but just because this neopostpunkfunkthing changed the alternative world forever. "To get inside" is just one of those (many) tracks that prove that this band could carve under the brains, just listen to the haunting synths and you might get inside but crawling out of it will never be an easy thing. Another timeless anthem is of course the punky "Next one is real" and I still have to ask the band if it really was like they told on Flemish telly thirty years ago, a word game as this was about "Next one Israel".
Of course the voice from Malka Spigel, the sort of heavenly voice that sounds cold and warm at the same time or just the kind of voice you wanna hear every second and it's a relief to see both "Not knowing" and "When I go" included in here.
It graces this album that there is an inclusion from two Minimal Compact-records the big audience (in a manner of speaking this one is) often forget: from the "Fuck your dreams, this is heaven" comes the Barrett cover "Late Night" and it's even better than the, This Mortal Coil-cover and of course the inclusion from "Low Flight" which comes from "Lowlands flight".
The anthology closes with three tracks taken from the same 12" which were both featured on their masterpiece "The figure one cuts" produced by John Fryer. Led Zeppelin-cover "Immigrant Song" and the two almost perfect dark poptunes "New clear twist" and "Everything is wonder" marked the end of one of the greatest careers in alternative music.
If Minimal Compact will ever come back is a question nobody knows and probably one of those secrets of Morpheus..
This anthology might be a bit useless for those who have everything by them but for new music fans its a more than brilliant opportunity to discover Minimal Compact.
Didier BECU
29/06/2011
---
Over bepaalde groepen schrijf je een review en dan heb je van die andere waar je maar niet over uitgepraat raakt en in mijn geval is Minimal Compact zo'n groep. Het soort band dat je leven een ommezwaai gegeven heeft, het soort band waar je dag na dag (of in ieder geval toch week om week) naar terug grijpt.
De carrière van deze Israëlische groep (met weliswaar één Nederlandse drummer bij) vond plaats van 1981 tot 1987. Het was niet bepaald een geschenk dat uit de hemel kwam gevallen want er vielen bakken zwarte sneeuw vooraleer deze groep een publiek kon overtuigen. Het werd een strijd die vooral werd gevoed door een hoge dosis zelfgeloof, zeker omdat hun mengeling van coldwave en invloeden uit het Midden Oosten nu niet bepaald het geluid is waar je zo maar mee weg komt. En natuurlijk zegt het ook veel over de periode van de jaren '80 want overtuig vandaag de dag maar eens een platenbons met een dergelijke combinatie!
In ieder geval heeft hun doorzettingsvermogen geleid tot het feit dat ze vandaag de dag mogen verkondigen dat ze één van de meest originele groepen uit de geschiedenis vormen en zonder twijfel hun eigen stempel op die mooie jaren '80 hebben gedrukt.
Eens de groep in 1987 uiteenviel waren er trouwens nog mooie dingen in het vooruitzicht: Samy werd DJ Morpheus, Fortis en Sakharof werden Foreign Affair, terwijl Malka met manlief Colin Newman experimenteerde op het Swim-label.
Ondanks een paar reünieconcerten blijft het toch koffiedik kijken naar de toekomst van Minimal Compact, zeker nu Samy Birnbach al zijn zinnen gezet heeft op zijn nieuwste troetelkind: Morpheus Secrets.
Als je de rommel op de lokale vlooimarkten niet meerekent zijn platen uit de jaren '80 zeldzamer dan ooit geworden, en zo ook die van Minimal Compact.
En nu het al neopostpunk is wat de klok slaat, was het inderdaad geen slecht idee om een cd uit te brengen van één van de groepen die deel uit maken van de stamfamilie van de postpunk generatie uit de jaren '80.
Het was MOJO-journalist Kieron Tyler die de job klaarde en op zijn eigen RPM-label (een sublabel van Cherry Red) Minimal Compact voorzag van een anthologie en dat is meteen het juiste woord, want dit werk van liefde is niet zomaar een aaneenschakeling van een resem hits maar een eigenzinnige collectie die voortgesproten is uit de passie die de man voor de groep heeft.
Het is natuurlijk overduidelijk dat in zulke gevallen de samenstelling van een dergelijke cd afhangt van degene die er verantwoordelijk voor is. Mijn anthologie zou er anders uitzien en dat zal wel voor elke fan zo gelden.
De rode lijn die Kieron volgde was die van de chronologie.
Iedere deftige Minimal Compact compilatie vangt aan met "Statik Dancin'", en ook al is dit niet meteen hun beste nummer is het wel de track bij uitstek die de alternatieve wereld voorgoed heeft veranderd terwijl "To get inside" het soort nummer is dat genadeloos je hersenen aanvreet. Alhoewel de destructie heerlijk aanvoelt, weet je ook dat een weg terug uitgesloten is.
Een ander tijdloos nummer is natuurlijk die hit "Next one is real" en tot op heden moet ik nog steeds één van de groepsleden aanspreken of het nu daadwerkelijk waar is dat die titel een zinspeling is op "Next one Israel" zoals ze ooit Bart Peeters in diens "Elektron" hebben verteld.
Wie over Minimal Compact begint, heeft het natuurlijk over die mooie ijskoude stem van Malka Spigel. Een stem waar je elke morgen met wil ontwaken en voor wie dat niet kan, zijn er nog steeds de nummers "Not knowing" en "When I go".
Het mooie aan deze anthologie is dat men de twee platendie een beetje aan het publiek ontsnapt zijn niet heeft vergeten. Uit de soundtrack "Fuck your dreams, this is heaven" komt de Barrett cover "Late Night" die bij momenten beter klinkt als de eveneens prachtige versie van This Mortal Coil. En natuurlijk die andere "onbekende" Minimal Compact parel, "Lowlands Flight" waaruit "Low Flight" werd gepikt.
Dit eerbetoon wordt afgesloten met drie nummers die op één maxi te vinden waren en tegelijkertijd een mooie bloemlezing vormen uit hun zwanenzang, die geproduceerd werd door de legendarische John Fryer. Naast de eigenzinnige Led Zeppelin cover zijn er ook nog de twee heerlijke nummers "New clear twist" en "Everything is wonder".
Het is vanzelfsprekend dat deze cd geen enkele meerwaarde biedt voor de trouwe fan maar het is wel een ideale inleiding voor de jonge wolven die hongerig zijn naar een stukje legendarisch postpunk verleden.
Didier BECU
29/06/2011
---