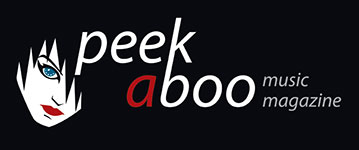 like this cd review
---
BLANCMANGE
Blanc Burn
Music
•
CD
Synth Pop / Electro Pop
[99/100]

28/06/2011, Fred GADGET
---
Only a few succeed in a comeback with so much flair and grace as the two gentlemen of Blancmange, Neil Arthur and Stephen Luscombe. For those who can (still) remember eighties, Blancmange once had a certain value in the world of Synth-pop and even managed to regularly score some hits on billboards in and around the UK.
The younger generations probably know the shameless and uninspired cover version (read copy) of "Feel Me" by none other than Faithless, without realizing that this powerful song was already fired at the charts by Blancmange in 1982. Perhaps this was why Neil and Stephen decided to pick up their synths again, as only a few months later ' Blanc Burn' saw the light of day, supported by an extensive UK tour.
Already from the first listen, it was clear that this album would end up high in undersigned's annual top 10 records. I swear, Goosebumps!... Right from the first note! This duo has managed miraculously to update their typical Blancmange sound without sounding dull for one second.
Right from the opening track "Bus Stop", you step onboard the bus for an amazing musical trip through the, perhaps somewhat absurd, musical landscape of Blancmange. Immediately afterwards they want to go home with "Drive me (to your home)", but nothing is farther from the truth as the journey continues! One of the characteristics of Blancmange is surely the way they manage to make 'Weltschmerz songs' like 'Ultra-Violent' and 'The Western' sound like happy pleasant pop songs.
About halfway through, the bus stops for a while to relax and dream away on tunes like 'Radio Therapy', a song that's somehow a bit reminiscent to a mishmash of 'Neon Lights' and 'Radioactivity' from those electronic wizards, Kraftwerk. This interlude doesn't last long and before you know it, you right back in "Blancmange world" with danceable tracks like 'Probably Nothing' and 'I'm Having A Coffee'. Some might ask whether writing songs about making a cup of coffee is artistically justified, but if you listen carefully, to the maybe absurd sounding texts and words, you're immediately confronted by the uncomfortable, nasty but familiar feeling of utter loneliness. But do not panic! For Blancmange doesn't give the listener the time to sink into depression and immediately gives the excellent advice 'Do not Let These Days (Get In Your Way)'.
After a few more gems like 'WDYF' (What Do You Find) and 'Don't Forget Your Teeth', this CD is has a splendid closure with perhaps the 'hardest' or most 'dirty' sounding song Blancmange ever produced, 'Starfucker'. A song about a certain type of person we all know. I almost wonder what kind of jerk hurt these fine gentlemen so much that they found it worthy to write a song about him... with distorted vocals!
In short this album reminds me of the late Fad Gadget / Frank Tovey (RIP), mainly due to the fact that Neil has the same kind of pleasant and enjoyable warmth, but also due to the contrast between melancholic sounding vocals and the pop-like melodies and sounds.
So, if you thought the only thing a Blancmange pudding does is to shake when you open your fridge … (Please don't bite me!, Don't bite me!), buy this 'Blanc Burn' and experience the feelingof being bitten by Blancmange itself!
Fuck Future-Pop! Here's Synth-Pop (again)!
Fred GADGET
28/06/2011
---
Weinigen slagen er in om met zoveel flair en glans een comeback neer te zetten als de beide heren van Blancmange, Neil Arthur and Stephen Luscombe. Ooit (voor wie zich de jaren tachtig nog kan herinneren) was Blancmange een vaste waarde in de synth-pop wereld en scoorden ze zelfs regelmatig enkele bescheiden hits in binnen en buitenland.
De jongere generatie kent ondertussen waarschijnlijk wél de schaamteloze en ongeïnspireerde cover versie (lees kopie) van 'Feel Me' door niemand minder dan Faithless, zonder te beseffen dat dit prachtige nummer reeds in 1982 reeds door Blancmange de hitlijsten werd ingespeeld. Misschien was dat wel de druppel voor Neil & Stephen om de draad weer op te pikken want slechts luttele maanden nadien al werd deze 'Blanc Burn' langspeler al aangekondigd, ondersteund door een uitgebreide UK tour.
Al na de eerste beluistering van dit werkstuk was het duidelijk dat dit album hoog in ondergetekende zijn jaarlijkse top 10 zou prijken. Kippenvelmomenten … al van bij de eerste tonen! Dit duo wist op miraculeuze wijze hun typische Blancmange sound te updaten zonder ook maar één moment gedateerd te klinken. Al van bij de openingsnummer 'Bus Stop' stapt men als het ware op de bus voor een wonderlijke muzikale trip doorheen het, misschien soms wat absurde, Blancmange landschap.
En hoewel men meteen daarna, met 'Drive me (to your home)' al naar huis lijkt te willen gaan, is niets minder waar, de reis gaat verder! Één van de kenmerken van Blancmange is toch wel de manier waarop dit duo 'weltschmerz songs' toch 'luchtig' kunnen laten klinken zoals bijvoorbeeld 'Ultraviolent' & 'The Western'.
Ongeveer halverwege stopt de bus even om te relaxen en weg te dromen op te tonen van 'Radio Therapy', een nummer dat ergens wel wat doet denken aan een mishmash van 'Neonlights' & 'Radio Activity' van die andere electro wizards Kraftwerk.
Lang duurt dit intermezzo echter niet en voor men het weet zit men weer midden in 'Blancmange world' met dansbare tracks zoals onder andere 'Probably Nothing' 'I'm Having A Coffee'. Sommigen zouden zich kunnen afvragen of nummers schrijven over een kopje koffie artistiek verantwoord zijn, maar als men bij het beluisteren de op het eerste gehoor absurde klinkende tekst in beelden omzet wordt je meteen overvallen door het akelige en herkenbare gevoel van totale eenzaamheid. Geen paniek echter! Want de heren gunnen de luisteraar geen tijd om in een depressie weg te zakken en geven meteen uitstekend klinkend advies met 'Don't Let These Days (Get In Your Way)'.
Na nog enkele pareltjes zoals 'Wdyf' (What Do You Find, nvdr) en 'Don't Forget Tour Teeth' wordt deze cd uiteindelijk meesterlijk afgesloten met misschien wel het 'ruigste' nummer dat Blancmange tot hiertoe voortbracht, 'Starfucker'. Een nummer over een bepaald type dat we allemaal wel kennen. Ik vraag me af welke eikel deze brave heren zo tegen de schenen gestampt heeft dat ze het waard vonden er een nummer voor te schrijven… met distortion effect op de vocalen!
Kort samengevat doet dit album mij op een zekere manier denken aan albums van wijlen Fad Gadget/Frank Tovey, en dat is dan vooral te danken aan het soortgelijke warme en aangename stemgeluid van Neil Arthur, maar zeker ook aan het contrast van melancholische zang en teksten tegen over de popi klinkende deuntjes en klanken. Als u dacht dat Blancmange enkel een pudding is die al ligt te trillen wanneer u de ijskast open trekt (aub niet bijten!, niet bijten! ), koop dan deze cd en ervaar hoe het is om zelf gebeten te worden door Blancmange!
Fuck Future-pop! Here's Synth-Pop (again)!
Fred GADGET
28/06/2011
---