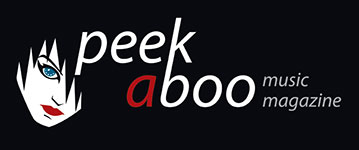 like this cd review
---
AUSTRA
Feel It Break
Music
•
CD
Dark Wave
•
Minimal
•
New wave
[95/100]

Domino Records
26/06/2011, Dimitri CAUVEREN
---
"It's not like the longtime vocalist and producer makes Anton LaVey references or has an austere demeanor. Quite the opposite. But on Feel it Break, Stelmanis, drummer Maya Postepski and bassist Dorian Wolf have crafted a dark, danceable masterpiece suitable for both ritual incantations and clubs; an album harkening back to the sleazier side of New Wave, but still deeply rooted in Stelmanis's classical and operatic upbringing".
I didn't write this, but it's how Domino (Austra's label) put it in their biography and frankly I don't know any other way to do it myself. My first thought was something similar: this is a dark and danceable album, heavy but uplifting, a sombre cloud with a silver lining etc…..
How can a girl this young write such dark lyrics and at the same time disguise them as merely simple pop ditties?
Put Feel It Break into the CD-player (or on the turntable, for the vinyl devotees) and hear echoes of contemporary singers as Zola Jesus, Florence Welch (Florence & The Machine), Karin Dreijer (The Knife, Fever Ray) or even a folky-like Amy MacDonald, but also Siouxsie and Kate Bush. Musically, the album is a perfect mix of danceable wave, hovering somewhere between minimal and electro, and dark uplifting lyrics. An album that sounds goth without being it, and thus can be played perfectly on the radio. Not unlike Karin Dreijer's solo-outing as Fever Ray actually.
Those still not convinced, should first give the singles "Beat And The Pulse" and "Lose It" a listen, the first a sombre but uplifting hypnotic song, while the second sounds like a cheerful sing-a-long, but make no mistake, the lyrics are as dark as the darkest of night.
In short, a record that should be both in the cabinet of the (minimal) wave record collector and the case of the DJ.
Dimitri CAUVEREN
26/06/2011
---