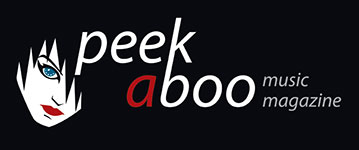 like this cd review
---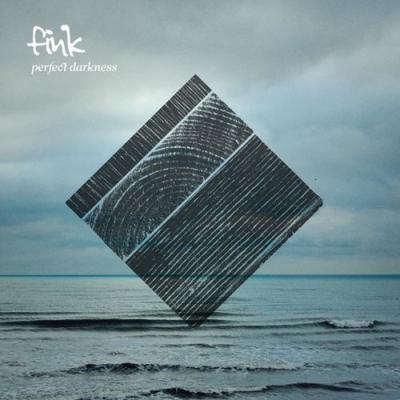 FINK
Perfect Darkness
Music
•
CD
Folk / Ethnic / Tribal
•
Indie
•
Shoegaze
[85/100]

PIAS
22/06/2011, Melissa BAUWENS
---
Fin Greenhall, aka Fink, started out as a DJ half way through the nineties. He was also producer for Amy Winehouse, although no one had heard of her back then. These days he gets around as a singer-songwriter and released a new album: 'Perfect Darkness' and it has to be said, never before did an album title fit an album quite so well. Beware though, those expecting electro beats are getting a run for their money. This is a whole other kind of darkness. The kind that crawls beneath your skin from the very start.
It all starts out rather quietly. A blues-like voice, an acoustic guitar,… And you start wondering exactly where the darkness is supposed to be coming from, but you find out the answer soon enough once you start paying attention to the lyrics. You quickly realize this album won't exactly leave you feeling warm and fuzzy inside… Or, will it?
'Honesty' for example is bound to leave you with goose bumps. 'It's taken long enough to see your true colors baby, you've got so many, you're like a fucking rainbow'. Now if that isn't poetry I don't know what is and just when you start to feel like you might get pulled under, 'Warm Shadow' proves to be lifesaver. Personal favorite is 'Who Says', that together with 'Warm Shadow' provides a welcome ray of hope and sunshine through all that darkness.
'Perfect Darkness' seems to possess some kind of healing powers. As soon as you hit play it's extremely difficult to press stop again until the last note of the album. It's a little bit like a stream train. Starts rather slowly but once it hits full speed, it's nearly impossible to stop.
In support of the new album, Fink also announced a European tour, which brings him to the Orangerie in Brussels on October 6th, 2011. All dates can be found at http://www.finkworld.co.uk/allgigs/
Melissa BAUWENS
22/06/2011
---
Fin Greenall, beter bekend als Fink, begon eigenlijk eind jaren '90 als DJ. Hij was ondermeer ook producer voor Amy Winehouse, waar op dat moment nog niemand van gehoord had.
Tegenwoordig komt hij vooral aan de bak als singer-songwriter en heeft hij een nieuw album 'Perfect Darkness' uit. En het moet gezegd, nog nooit omvatte een titel een album zo mooi. Wie zich verwacht aan Electro-achtige beats, is er aan voor de moeite. Dit is een heel andere soort 'darkness'. Eentje die al van bij de eerste luisterbeurt onder je huid kruipt.
Nochtans begint het allemaal heel rustig. Een blues-achtige stem, een acoustische gitaar,... En je vraagt je af vanwaar die donkerheid dan moet komen. Tot je aandachtig naar de teksten begint te luisteren. Al van bij de title track 'Perfect Darkness' heb je door dat je niet bepaald vrolijk zult worden van dit album. En toch...
Een echt kippenvelmoment is het nummer 'Honesty': 'It's taken long enough to see your true colors baby, you've got so many, you're like a fucking rainbow'. Als dat geen poezie is... En net als je dreigt verzwolgen te worden door al die donkere perfectheid, is 'Warm Shadow' een welgekomen lichtpuntje. Persoonlijke favoriet is 'Who Says'. Samen met 'Warm Shadow' een van de zeldzame sprankeltjes hoop in de duisternis vormt.
'Perfect Darkness' heeft een soort magisch helend effect. Eens je op de 'play' drukt is het heel moeilijk om heb album weer op stop te zetten tot je de laatste noten gehoord hebt. Het is een beetje als een stoomtrein die traag op gang komt maar eens op topsnelheid, met geen mogelijkheid meer te stoppen valt.
In ondersteuning van het nieuwe album maakte Fink ook een Europese tour bekend. Op 6 oktober staat hij in de Orangerie te Brussel. Ik heb alvast mijn ticket. Dit is zonder meer een niet te missen concert.
Alle tourdata zijn te vinden op http://www.finkworld.co.uk/allgigs/
Melissa BAUWENS
22/06/2011
---