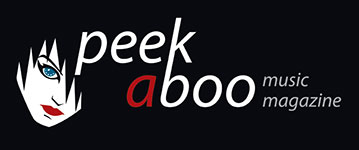 like this cd review
---
ICEHOUSE
Flowers
Music
•
CD
New wave
•
Pop
[95/100]

20/06/2011, Dennis OHRT
---
It will always be a mystery to me, why Icehouse never had the same success as Simple Minds or fellow Australians INXS. The band named themselves Flowers and was formed in Sydney in the late 1970s. Starting more or less as a pub rock band, they soon incorporated influences of David Bowie, Roxy Music and the upcoming new wave scene into their sound. The band had early success in Australia (the album went Top 5 there) and interest came from the US but due to another band already known as Flowers, the band was forced to change their name and settle on the original name of the album 'Icehouse'. In June 1981 (30 years ago), they played their final show as Flowers. That 30-year anniversary gave them reason to re-release their debut album as a deluxe 2CD+DVD edition. The first CD offers exactly the same tracklist as the 2002-reissue, including b-sides and the one-off single 'Love In Motion'. The album has lost nothing of its original appeal, varying from more pub-rock songs like 'Boulevarde' via upbeat singles 'We Can Get Together' and their debut and first Australian Top 10 hit 'Can't Help Myself' culminating in the album title track 'Icehouse'. This atmospheric synthpiece is still one of the most beautiful and haunting songs they've ever written, already hinting at the possible direction of the next album.
The second disc surprises with lots of live recordings. Luckily, not bad bootleg type stuff but all selected from various concerts that were taped for radio broadcast. Not only the complete album as a live version but selected coverversions as well. Icehouse interpretations of John Lennon, Iggy Pop and Ultravox material and a further nod to their influences.
Totally unknown, at least for most European fans, will be the content of the DVD. An early appearance at a New Zealand music festival and a batch of appearances on Countdown (a legendary Australian music show, a bit similar to Top Of The Pops). Best of all, the magnificent performance of 'Icehouse' at the 1980 Countdown Awards. A reissue not to be missed!

Dennis OHRT
20/06/2011
---