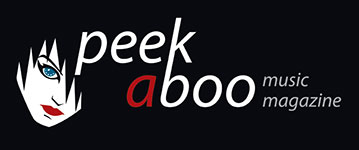 like this cd review
---
AN PIERLE
Arches
Music
•
CD
New wave
•
Pop
•
Rock
[90/100]

PIAS
10/12/2016, William LIÉNARD
---
Arches is the seventh album by the Flemish actress, pianist and singer An Pierlé, recorded live at the St. Jacobskerk in Ghent, which makes sense, because the organ plays an important part in the compositions on this album (and you can not take a church organ to the studio, can you?). As a consequence, Arches is a surprising and unique album. It can be compared to Anna von Hausswolff's album Ceremonies (2013) because of the use of an organ. It is a delicate matter to make such a comparison, but no one has a monopoly on any instrument, and while a guitar has many possibilities, an organ has much less. Nevertheless, both artists show that the historic organ has a future in the non-classical music practice of the 21st century.
This album is the first part of a diptych, because in the autumn of 2016, the follow-up album Cluster will be released. While waiting, we listened to Arches for you.
Feel for the Child takes a great start with organ, voice and crackling percussion. It is a spatial experience, somewhat religious (as a result of the organ of course) and provided with angelic voices.
Halfway through, the organ goes full power and An Pierlé pulls out all the stops for a unique and magical moment: a perfect ballad in a perfect setting, excellently played on the mother of all musical instruments. In Certain Days, Pierlé's voice dominates the soundscape. The organ sounds less prominent, percussion and guitars are added. The reverberating atmosphere is preserved: it goes from soft to very loud, and the organ once again penetrates the wall of noise at the end.
The bell-like percussion sounds great in Vibra. The track begins with atmospheric synths and then grows into an impressive ballad when the organ is added. The percussion is remarkably present. We hear flutes and synths and An Pierlé sounds emphatic and strong, then silky and very melodic: a very nice contrast with the very dark organ drones that are added later. Goosebumps...
Multiple vocals introduce Birds Love Wires, but in no time, the ballad grows into a grand symphonic composition with another wonderful organ arrangement in support. Simply impressive, with aggressive vocals, angelic and devilish, otherworldly and alienating, and very nice vocals. The Road is Burning kicks off with a barrage of organ and percussion. How much more can we add: five in a row? Very nice...
In There is No Time we hear a raindrop-like piano, a humming organ and once again the playful and highly efficient percussion: a slightly up-tempo track with a beautiful chorus. Dragon JM is again a broad symphonic composition for voice, organ and glockenspiel, with multiple vocals that feel like slowly rolling waves toward the beach, and Changing the Tides closes the album in a grand and fragile way. You would almost go to church every Sunday morning...
8 tracks, 8 highlights: an excellent album that deserves to be heard beyond the narrow borders of Belgium.
Tracklist:
1 Feel For The Child
2 Certain Days
3 Vibra
4 Birds Love Wires
5 The Road Is Burning
6 There Is No Time
7 Dragon JM
8 Changing Tides
William LIÉNARD
10/12/2016
---
Arches is het zevende album van de Vlaamse actrice, pianiste en zangeres An Pierlé, live opgenomen in de Sint-Jacobskerk in Gent en dat is logisch, want het enorme orgel van de van oorsprong 13de-eeuwe kerk kan je moeilijk demonteren om het in een geluidsstudio weer op te bouwen. Bijgevolg is Arches een verrassend en uniek album geworden dat z'n gelijk niet kent in Vlaanderen en België. Als je referenties in de rest van Europa zoekt, dan kom je onvermijdelijk bij de Zweedse muzikante Anna von Hausswolff terecht, die het orgel een vooraanstaande plaats gaf in haar zo goed als perfecte album Ceremonies (2013). Het is delicaat om een dergelijke vergelijking te maken, maar niemand heeft het alleenrecht op om het even welk instrument, en terwijl een gitaar heel verschillend kan klinken, heeft een orgel – wegens het typische geluid – veel minder mogelijkheden. Wat beide artiesten in elk beval wél bewijzen – elk op haar terrein - is dat het historische kerkorgel een toekomst heeft in de niet-klassieke muziekpraktijk van de 21ste eeuw.
Dit album is het eerste deel van een tweeluik, want in het najaar 2016 ligt ook Cluster in de winkels. In afwachting luisterden we voor u naar Arches.
Feel for the Child gaat meteen groots van start met orgel, stem en knisperende percussie. Het is een ruimtelijke ervaring, lichtjes religieus (als gevolg van het orgel natuurlijk) en voorzien van engelachtige vocalen. Halfweg gaat het orgel voluit en zet ook An Pierlé alle zeilen bij voor een uniek kippenvelmoment: een perfecte ballade in een perfecte omgeving, uitstekend uitgevoerd op de moeder der muziekinstrumenten. In Certain Days domineert Pierlés stem het soundscape. Het orgel klinkt minder prominent, percussie en gitaren worden toegevoegd. De galmende sfeer van het kerkgebouw wordt behouden: het gaat van zacht tot vrij luid, waarbij het orgel toch weer even door de geluidsmuur breekt op het einde. De belachtige percussie klinkt perfect in Vibra. Het is een track die aanvankelijk steunt op atmosferische synths en dan uitgroeit tot een indrukwekkende ballade na de toevoeging van de orgelklanken. De percussie blijft opvallend aanwezig, de synths fluiten door het soundscape, An Pierlé klinkt nadrukkelijk en overtuigend, scherp en dan weer zijïg en zeer melodisch. Een heel mooi contrast ook met de zeer donkere orgeldrones die nadien worden toegevoegd. Kippenvel, ik schreef het al…
Veelvoudige vocalen introduceren Birds Love Wires, maar de ballade groeit in geen tijd uit tot een grootse symfonische compositie met opnieuw een prachtig orgelarrangement ter ondersteuning. Indrukwekkend, met bijtende vocalen, engel- en duivelachtig, bovenaards en ondermaans tegelijk, met heel erg mooie vocalen. Met een spervuur van orgel en percussie gaat The Road is Burning van start. Wat kunnen we nog toevoegen: vijf op een rij? Heel erg mooi…
In There is No Time horen we een regendruppelachtige piano, diepe bromtonen van het orgel en opnieuw een speelse en zeer efficiënte percussie: een lichtjes uptempo track met een prachtige refrein. Dragon JM wordt opnieuw een brede symfonische compositie voor stem, orgel en glockenspiel, met meervoudige vocalen die als golven langzaam naar het strand rollen, terwijl Changing the Tides het album op een grootse en tegelijk fragiele manier afsluit. Je zou er elke zondagochtend voor naar de kerk gaan…
8 Tracks, 8 toppers. Gewoon een uitstekend album dat het verdient om ook buiten de enge Belgische grenzen te worden gehoord.

Tracklist:
1 Feel For The Child
2 Certain Days
3 Vibra
4 Birds Love Wires
5 The Road Is Burning
6 There Is No Time
7 Dragon JM
8 Changing Tides
William LIÉNARD
10/12/2016
---