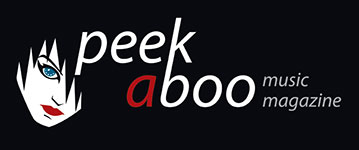 like this cd review
---
FEWS
Means
Music
•
CD
Indie
•
Post Punk
[83/100]

PIAS
10/12/2016, Didier BECU
---
Luck is undoubtedly an important factor when talking about the succes of a band, although talent will always be an important prerequisite. Fews can count on both thanks to top producer Dan Carey (from Tame Impala to Franz Ferdinand), who discovered the demo of the band. This is an experienced formation, and you hear it right from the beginning of this debut.
In England, the band has been quite successful. Tracks like The Zoo and 100 Goosebumps are played to death on Music 6 and Fews already supported acts like the hugely popular Bloc Party.
The style? Noisy post-punk with irresistible rock melodies. The songs of these four (three Swedes and an American who ended up in England) have a high sing-along factor, but somehow they manage to keep their tunes interesting. It is music that makes you happy, (10 Things is just great indie pop), but it also breathes the Weltschmerz of modern, gray (or rather dreary) city life (The Zoo).
Noteworthy is the distinct style of singer Fred that is between Zachary Cole Smith of DIIV and Kevin Parker of Tame Impala. Psychedelic, dreamy, but with an enormous power. Almost all the songs on this album are radio friendly, and because of the original guitar riffs, it's impossible to get them out of your head. Is Fews the future? We do not know, but it could well be!
Didier BECU
10/12/2016
---
Geluk is zonder twijfel een belangrijke factor met betrekking tot het succes van een band, ofschoon talent altijd zal primeren. Fews kon op beide rekenen, mede dank zij het feit dat topproducer Dan Carey (van Tame Impala tot Franz Ferdinand) de demo van de band ontdekte, en dat het hier om een vaardig gezeldschap gaat, dat hoor je vanaf de allereerste seconde van dit debuut.

In Engeland moet je dit viertal al lang niet meer voorstellen. Tracks als The Zoo en 100 Goosebumps zijn grijsgedraaid op Music 6 en Fews stond ook al in het voorprogramma van de immens populaire Bloc Party. De stijl? Noisy post-punk met onweerstaanbare rockmelodieën. De songs van deze vier (drie Zweden en een Amerikaan die uiteindelijk in Engeland zijn beland) bezitten steeds een hoge meezingfactor, maar op de één of andere manier slagen de heren erin om nooit plat te worden. Het is muziek die je tegelijk gelukkig maakt (10 Things is heerlijke indiepop), maar ook de weltschmerz van de moderne, grauwe (zeg maar troosteloze) stad zit erin (The Zoo).

Opmerkelijk bij Fews is de aparte stijl van zanger Fred die het midden houdt tussen die van Zachary Cole Smith van DIIV en Kevin Parker van Tame Impala. Psychedelisch, dromerig, maar toch mpet een een enorme kracht. Bijna alle tracks op deze cd zijn radiovriendelijk, en als gevolg van de originele gitaarpartijen, is het moeilijk om ze niet uit je hoofd te bannen. Is Fews de toekomst? We weten het niet, maar het zou best kunnen!
Didier BECU
10/12/2016
---