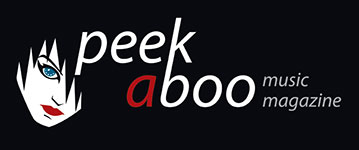 like this vinyl review
---
MOTH
First Second
Music
•
Vinyl
Cold Wave
•
Gothic
•
Indie
•
Post Punk
[75/100]

Peter Out Records
05/01/2016, Luki PUKI
---
Moth is a Copenhagen quartet on the darker goth side of post-punk. I picked up this release on Bandcamp a while ago and I found myself listening to it lots on my mp3 player. As a vinyl nerd it made sense to get the LP when I picked up fellow Peter Out band mates Hemgraven's single as an christmas present to myself.
The tracks are split in two types. Slightly more upbeat guitar post-punk (think Pornography era Cure) and gloomier synth cold wave. This isn't to say the songs don't gel together. Patrick's vocals and Runes terrific bass leave you in no doubt: it's the same band. The variance in styles, which is almost every second track, simply makes the release more interesting to listen to. Vocals are in English and the lyrics are included with the LP.
It's the band's first album after a couple of singles and EP's and it's great stuff. The LP is limited to 500 copies and has been out since 2014, so hurry up and get a copy before they're all sold out!
Luki PUKI
05/01/2016
---
Moth is een vierkoppige band uit Copenhagen die zijn pijlen richt op postpunk met een donker gothtintje. Het is al een tijdje geleden dat ik deze release van Bandcamp heb gehaald, maar ik betrap er mijzelf op dat ik er steeds naar blijf luisteren. Omdat ik een vinyljunk ben, wilde ik dan ook de lp in mijn collectie hebben. Samen met de single van Hemgraven die ook op Peter Out Records is uitgebracht, werd het mijn kerstcadeautje!
De tracks zijn in twee soorten opgesplitst. Enerzijds heb je de meer upbeat gitaargerichte postpunknummers (denk aan The Cure tijdens de Pornography-dagen) en anderzijds heb je de sombere cold wave die door synthesizers wordt gedomineerd. Dat betekent echter niet dat de nummers niet samenvloeien. Patricks zang en de geweldige bas van Runes laten er geen twijfel over bestaan dat het wel degelijk om dezelfde band gaat. De variatie in stijl maakt trouwens de release alleen maar interessanter. De zang is in het Engels en de teksten vind je binnenin de lp.
Na een paar singles en ep's is dit de eerste plaat van Moth en die is gewoon geweldig! De lp is op slechts 500 exemplaren uitgebracht en al in 2014 verschenen, je schiet dus maar beter op voordat ze allemaal uitverkocht zijn!
Luki PUKI
05/01/2016
---