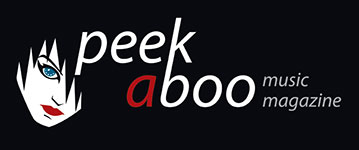 like this cd review
---
KABAK
Avu
Music
•
CD
Post Punk
[65/100]

Whoreshipping Dead Cows/Irascible Distribution.
05/01/2016, Wim GUILLEMYN
---
According to the dictionary rudimentary means: undeveloped, raw, something that is at an early stage.
Kabak describes itself as indie rock, although I personally would opt for post-punk. Guitar music with some synths in the background, with a sound that reminds me of what bands do in their early days. For instance, the guitar work is technically not that refined, which does not mean bad.
There are some nice songs on this album as the opener A Force (a worthy single) or Amatrice Cuir (with an intro that tends to The Clash). Sous La Roche starts strong: good drumming and the suspense lasts during the whole song. Avu also has a great start, but the second half of the song suffers from anemia. It seems like they missed some inspiration. Loin and Marais aren't memorable tracks either, although Loin has a pretty catchy guitar lick. Passionara begins with a long sample of a classical piece and then evolves into a pretty interesting rock song.
In the bio, Kabak describes itself as Nick Cave and Sonic Youth. I'd rather say they're influenced by The Birthday Party.
Their second album is rudimentary. The production definitely can be better, there is talent, but I miss the necessary musical skills. Perhaps this will come one day…
Wim GUILLEMYN
05/01/2016
---
Volgens het woordenboek betekent rudimentair: onontwikkeld, ruw, iets dat zich min of meer in een beginstadium bevindt.
Kabak omschrijft zichzelf als indierock, alhoewel ik zelf voor postpunk zou kiezen. De gitaarmuziek met wat synths op de achtergrond doet mij wat denken aan bands in hun beginperiode. Zo is het gitaarwerk technisch niet al te verfijnd, wat niet wil zeggen dat het slecht is.
Er staan wel enkele leuke songs op deze plaat zoals de opener A Force (een waardige single) of Amatrice Cuir (met een intro die naar The Clash neigt). Pantois kan niet over de volledige lengte overtuigen. Sous La Roche begint sterk: goed drumwerk, en men houdt er gedurende de hele song de spanning in. Avu begint ook sterk, maar de tweede helft van het nummer lijdt wat aan bloedarmoede. Het lijkt erop dat men wat inspiratie miste om de song helemaal uit te werken. Loin en Marais zijn helaas geen onvergetelijke tracks, alhoewel Loin nog een vrij catchy gitaarlick heeft. Passionara begint met een lange sample van een klassiek stuk vooraleer er overgegaan wordt naar een vrij interessante rocksong.
In z'n bio situeert Kabak zich ergens tussen Nick Cave en Sonic Youth. Net wat te hoog gegrepen, vrees ik. Ik zou eerder The Birthday Party als invloed noemen.

Dit is hun tweede album en dat klinkt zoals ik in de inleiding reeds vermeldde: rudimentair. De productie kan zeker beter, er is wel talent aanwezig, maar ik mis toch de nodige muzikale vakkundigheid. Misschien komt die nog…
Wim GUILLEMYN
05/01/2016
---