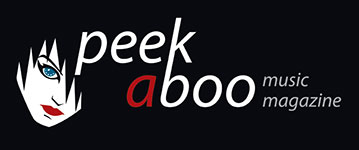 like this article review
---
JORIS LAARMAN
Joris Laarman Lab (Groningen, Groninger Museum, until/tot 10/04/2016)
Article
05/01/2016, William LIÉNARD
---
Until April 10, you can still visit the exhibition on the work of the Dutch experimental designer and artist Joris Laarman at the Groninger Museum (Netherlands). Maybe his name means little to you, but the art of Laarman is part of major international collections (The Museum of Modern Art in New York, the Centre Pompidou in Paris, the Victoria & Albert Museum in London and the National Gallery of Victoria, Austr.). Joris Laarman Lab is the first major retrospective of the Dutchman's work and it is unfortunate that it is displayed in the shadow of the David Bowie Is-event, because it is a very interesting and engaging presentation of high quality that deserves to advertised as a top exhibition. On the other hand this is a happy coincidence, because more people into the museum means that more visitors can be confronted with his work, since leaving the Bowie exhibition (curious) visitors are almost automatically confronted with the Joris Laarman Lab material.
Joris Laarman graduated in 2003 with honors from the Design Academy in Eindhoven. In 2004 he founded the Joris Laarman Lab in Amsterdam, where he collaborates with artists, programmers and engineers and experiments at the intersection of art, science and technology (CNC, robotics, 3D printing). The creative process is often as innovative as the end result. A good example is his furniture (tables and chairs), generated by smart algorithms. During the process, all non-load bearing (non-essential) components are removed. The (often) futuristic results are minimalist and 100 percent efficient. But in the exhibition more exotic designs are shown: a living lampshade of genetically modified cells with the light-emitting gene from a firefly, or a robotic arm welding a metal bench in the air and a table consisting of 1.2 million voxels (small cubes that are generated via 3D printing).
In the Groninger Museum one gets an impression of the wonderful world of one of the most notable artists and designers of the moment. Moreover, the artifacts are shown in a spacious and bright decor which strongly contrasts with the dark and intense atmosphere in the halls of the David Bowie exhibition. But if you make the trip for the British rock icon, then the Joris Laarman Lab exhibition will be an unexpected surprise and we bet that you will enjoy it!
Groninger Museum, Groningen (Netherlands)
Until April 10, 2016
From Tuesday to Sunday, 10:00 to 18:00 hrs
William LIÉNARD
05/01/2016
---
Tot en met 10 april kan u nog in het Groninger Museum (NL) terecht voor een tentoonstelling over het werk van de Nederlandse experimentele ontwerper en kunstenaar Jan Laarman. Zijn naam zegt u misschien weinig en dan is het de hoogste tijd om daar wat aan te doen, want werk van Laarman vind je tegenwoordig in grote buitenlandse collecties, o.a. in Het Museum of Modern Art in New York, het Centre Pompidou in Parijs, het Victoria and Albert Museum in Londen en de National Gallery of Victoria (Austr.). Met Joris Laarman Lab krijgt de Nederlander z'n eerste grote overzichtstentoonstelling en het is een beetje jammer dat die in de schaduw van de David Bowie Is-heisa is opgesteld, want het gaat wel degelijk om een zeer interessante en boeiende presentatie die de titel toptentoonstelling verdient. Anderzijds is dat een gelukkig toeval, want meer mensen in het museum betekent ook dat meer bezoekers toch met zijn werk geconfronteerd worden, want bij het verlaten van de Bowie-tentoonstelling landt de (nieuwsgierige) bezoeker bijna automatisch in de Joris Laarman-opstelling.
Joris Laarman studeerde in 2003 cum laude af aan de Design Academy in Eindhoven. In 2004 richtte hij in Amsterdam het Joris Laarman Lab op, waar hij samenwerkt met ambachtslieden, computerprogrammeurs en ingenieurs en experimenteert op het snijvlak van kunst, wetenschap en technologie (CNC, robotica, 3D-printing). Heel bijzonder is het feit dat het maakproces vaak net zo vernieuwend is als het eindresultaat zelf. Een goed voorbeeld zijn z'n meubels (tafels en stoelen) die via slimme algoritmes zijn gegenereerd. Tijdens het proces zijn alle niet-dragende (en dus niet-essentiële) onderdelen verwijderd, waardoor het (vaak) futuristische resultaat tegelijk minimalistisch én 100 procent efficiënt is. Maar in de tentoonstelling worden ook exotischere ontwerpen getoond: een levende lampenkap van genetisch gemodificeerde cellen met het lichtgevende gen van een vuurvliegje, of wat dacht u van een robotarm die een metalen bank in de lucht last of een tafel bestaande uit 1.2 miljoen voxels (kleine kubusjes die via 3D-printing zijn gegenereerd)?
Wat u in het Groninger Museum te zien krijgt is de wonderbaarlijke wereld van één van de opvallendste kunstenaar van dit moment. Bovendien zijn de kunstvoorwerpen in een ruim en licht decor opgesteld waardoor het geheel een ontspannen en uitnodigende indruk maakt die heel erg contrasteert met de donkere en nadrukkelijke sfeer in de zalen van de David Bowie-tentoonstelling. Maar als u dan toch de reis maakt voor het Britse rockicoon, dan is de Joris Laarman Lab-tentoonstelling makkelijk meegenomen en wij durven wedden dat u ervan geniet!
Groninger Museum, Groningen
Tot en met 10 april 2016
Van Dinsdag tot zondag, 10.00 – 18.00 uur
William LIÉNARD
05/01/2016
---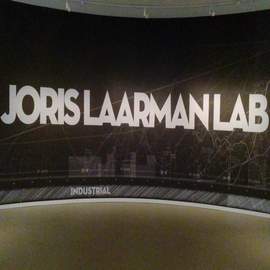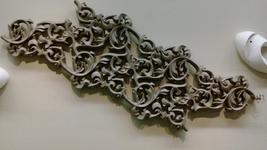 ---