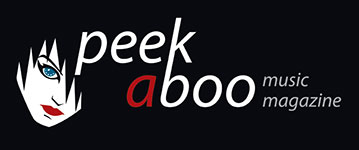 like this cd review
---
ROMA AMOR
Una Turbida Estate
Music
•
CD
Avant-garde
•
Classical
•
Folk
•
Neoclassical
•
Neofolk
[90/100]

Old Europa Cafe
02/01/2016, Ron SCHOONWATER
---
Apparently, there is something in the genes of Italians. There is no other country where so many bands combine cabaret, chanson, theater, classical and film into atmospheric music. Think of Camerata Mediolanense, IANVA or Ataraxia.
Roma Amor comes from the same gene pool. The character of the music is generally more subdued than the aforementioned bands. Euski's voice guides the listener through the skilful and versatile moods. Listen for example to the difference between the subdued, melancholic and classic Der True Husar (that is sung in three languages and is about a lost love on the Italian front) and Blau Blau Blau, that sounds like a children's song.
The quirky character of the band not only consists of Euski's voice, Candela's accordion also gives the music of Roma Amor a personal touch. Whether it's a cover of Jacques Brel's Amsterdam, the atmospheric opener Una Turbida Estate (with the electric guitar of Matteo Camio, who plays on several songs) or A Tus Besos, that is inspired by the tango.
Naming highlights does not make sense, but it is good to mention the beautiful, melancholic ballad Inverno, that features Matt Howden (Sieben) on violin.
Una Turbida Estate proves that Roma Amor is among the best of the genre.
Ron SCHOONWATER
02/01/2016
---
Het zit Italianen blijkbaar in de genen. Er is geen ander land dat zoveel bands heeft die de combinatie van cabaret, chanson, theater, klassiek en film weten om te zetten in sfeervolle muziek. Denk bijvoorbeeld aan het werk van Camerata Mediolanense, IANVA of Ataraxia.

Roma Amor komt uit dezelfde genenpool. Het karakter van de muziek is over het algemeen ingetogener dan bij de eerder genoemde bands. De stem van Euski begeleidt de luisteraar kundig en op een veelzijdige manier door de verschillende stemmingen. Luister bijv. naar het verschil tussen de ingetogen, melancholische en in drie talen gezongen klassieker Der True Husar (over een verloren liefde aan het Italiaanse front) en het als kinderliedje klinkende Blau Blau Blau.

De eigenzinnige sfeer is niet alleen het gevolg van de stem van Euski, maar ook Candelas accordeon geeft de muziek van Roma Amor een eigen gezicht. Of het nu een cover is van Jacques Brel's Amsterdam, de sfeervolle opener Una Turbida Estate (met de elektrische gitaar van Matteo Camio, die op meer nummers meespeelt) of het door tango geïnspireerde A Tus Besos.

Hoogtepunten noemen heeft eigenlijk geen zin door de constant hoge kwaliteit, toch is het goed om de wonderschone, melancholische ballad Inverno te noemen. Daarin speelt Matt Howden (van Sieben) op zijn viool.

Una Turbida Estate bewijst dat Roma Amor met de allerbeste acts in het genre meedraait.
Ron SCHOONWATER
02/01/2016
---