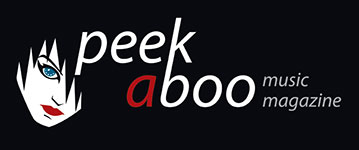 like this cd review
---
JESSICA BARAN-SUREL
Aremorica – Land of Elves
Music
•
CD
Neoclassical
•
Neofolk
[85/100]

Sunbase Records
29/12/2015, William LIÉNARD
---
From Altone Distribution we received a promo CD of the debut album by Jessica Baran-Surel with five compositions. The recordings dates from 2014, but because there is no expiration date on good wine, we would like to draw your attention to Aremorica, Land of Elves, because if troubadours still exist, this beautiful looking young woman with Breton roots is definitely one of them. In everyday life, Jessica Baran-Surel is active as a music teacher. She received an education at the Hochschule für Musik in Weimar, at the Hochschule für Künste in Bremen and at the Conservatoire de Genève, and she may call herself a classically trained musician. Since 2011 she has performed with the Spanish-Galician musician Carlos Núnez and the ancient music ensemble Lucidarium, mainly in Germany and Switzerland.
On Aremorica, Land of Elves Jessica Baran-Surel takes the listener to the land of fairies, trolls and to the so-called Dark Ages (which by the way were not so dark as they would like us to believe) and the Renaissance, as the compositions come from the works of famous composers such as Guillaume Dufay (1397-1474), Lorenzo da Firenze (? -1373) and Francesco Landini (1325 to 1397), but also from unknown contemporaries and collections such as the 14th-century Italian Rossi Index, the Catalan Libre Vermell de Monserrat and the Galician-Portuguese Cantigas de Santa Maria, from the time of Alfonso X the Wise (1221-1284). All compositions are instrumentals, as Jessica Baran-Surel is a great flutist and keyboard player herself.
The promo CD contains the first single Hanter Droú, a beautiful dance that has been recorded from the oral tradition near Vannes (Brittany) and Jessica Baran-Surel does not need horns, masks, bagpipes or Scottish kilts to impress. Good wine needs no bush, the saying goes, and so is this young woman's music, genuine and serious, and due to the gaiety of the material it is even cheerful, spirited and festive at times, because our ancestors from the Middle Ages and the Renaissance might not have had an easy life, when it comes to making fun, we can still learn a lot from them. Hanter Droú is court music for graceful ladies in torch-lit castles. The flute takes the lead in the melody, supported by strings and tin-like percussion.
Ecco La Primavera sounds quieter, but the melody is even catchier. It is a composition written by singer, poet and instrument Francesco Landini. Pet trop Fede is written by an unknown composer and comes to us thanks to the Rossi Codex. Como Poden, a fairly rapid composition, comes from the Spanish collection of Alfonso X the Wise, just like the ballad Des Oge Mais Quer' Eu Trobar that uses the tempo of a Wheel Dance.
Aremorica, Land of Elves appear on Sunbase Records, but it might as well have been a release on Harmonia Mundi or Archive, because the music of Jessica Baran-Surel has all the qualities of authentic medieval and Renaissance music and her selection is both unique and wonderful.
Tracklisting:
1 Hanter Droú
2 Ecco La Primavera
3 Pet trop Fede
4 Como Poden
5 Vergene Bella
6 Amor Mi Fa Cantar
7 Saltarello
8 Des Oge Mais Quer' Eu Trobar
9 Stella Splendens
0 Sento d'Amor la Fiamma

https://www.youtube.com/watch?v=P-mlHzYjsc4
https://www.youtube.com/watch?v=UBb_iEyxqvE
http://www.jessicabaransurel.de/media
William LIÉNARD
29/12/2015
---
Van Altone Distribution ontvingen we een promo-cd van het debuutalbum van Jessica Baran-Surel met vijf composities. De opnamen dateren uit 2014, maar omdat er op goede wijn geen vervaldatum rust, stellen we u Aremorica, Land of Elves graag voor, want als troubadours nog bestaan, dan is deze mooi ogende jonge vrouw met Bretoense roots er beslist eentje. In het dagelijkse leven is Jessica Baran-Surel actief als muziekdocente. Ze kreeg een opleiding aan de Hochschule für Musik in Weimar, de Hochschule für Künste in Bremen en het Conservatoire de Genève en ze mag zich dus met recht een reden een klassiek geschoolde muzikante noemen. Sinds 2011 trad ze op met o.a. de Spaans-Galicische muzikant Carlos Núnez en het oudemuziekensemble Lucidarium, voornamelijk in Duitsland een Zwitserland.
Op Aremorica, Land of Elves neemt Jessica Baran-Surel de luisteraar mee naar het land van elfjes, trollen, naar de zgn. donkere middeleeuwen (die trouwens helemaal niet zo donker waren als men ons wil laten geloven) en de renaissance, want de composities komen uit het oeuvre van bekende componisten zoals Guillaume Dufay (1397-1474), Lorenzo da Firenze (?-1373) en Francesco Landini (1325-1397), maar ook van onbekende tijdgenoten en uit verzamelingen zoals de 14de-eeuwse Italiaanse Rossi Index, het Catalaanse Libre Vermell de Monserrat en uit de Galicisch-Portugese Cantigas de Santa Maria uit de tijd van Alfonso X de Wijze (1221-1284). Het gaat in alle gevallen om instrumentale composities, want Jessica Baran-Surel is vooral een uitstekende fluitiste en keyboardspeelster.
Op deze promo-cd staat de eerste single Hanter Droú, een prachtige dans die via mondelinge overlevering is opgetekend in de buurt van Vannes (Bretagne), en waarmee Jessica Baran-Surel de luisteraar duidelijk maakt dat het haar om authentieke uitvoeringen te doen is waarvoor ze geen horens, maskers, doedelzakken of Schotse kilts nodig heeft om indruk te maken. Goede wijn hoeft geen krans, zegt het spreekwoord, en dat geldt ook voor de muziek die deze jonge vrouw maakt: authentiek en ernstig, maar als gevolg van de vrolijkheid van het materiaal ook opgewekt, levenslustig en bij momenten zelfs feestelijk, want onze voorouders uit de middeleeuwen en de renaissance hadden misschien niet zo'n gemakkelijk leven, als het op plezier maken aankomt kunnen we nog wat van ze leren. Hanter Droú is hofmuziek voor sierlijk dansende dames in toortsverlichte kastelen. De fluit neemt de melodie voor haar rekening, gesteund door snaarinstrumenten en ploffend slagwerk.
Ecco La Primavera klinkt rustiger, maar de melodie is zo mogelijk nog aanstekelijker. Het is een compositie van de hand van zanger, dichter en instrumentenmaker Francesco Landini. Per Tropo Fede is van de hand van een onbekende componist en is ons bekend dankzij de Rossi Codex, net zoals Como Poden, een vrij snelle compositie, zij het dat die laatste uit de Spaanse collectie van Alfonso X de Wijze afkomstig is. Dat geldt eveneens voor de ballade Des Oge Mais Quer' Eu Trobar, dat veel meer het tempo van een rijdans hanteert.
Aremorica, Land of Elves verschijnt op Sunbase Records, maar dit had evengoed een release op Harmonia Mundi of Archiv kunnen zijn, want de muziek van Jessica Baran-Surel heeft alle kwaliteiten van authentieke middeleeuwse en renaissancemuziek en haar selectie is tegelijk uniek en wondermooi.
William LIÉNARD
29/12/2015
---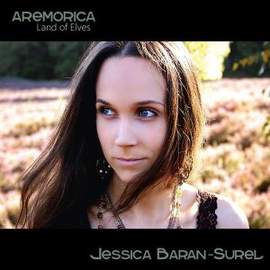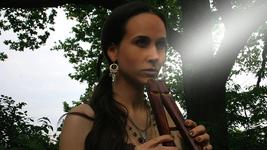 ---