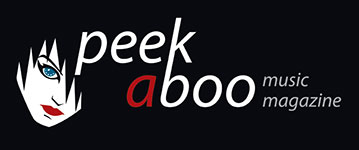 like this documentary review
---
RENÉ JACOBS
Singer & Teacher
Movie
•
Documentary
Classical
[80/100]

Harmonia Mundi
27/12/2015, William LIÉNARD
---
René Jacobs (Ghent, 1946) is one of our greatest talents in the field of Baroque music. He studied classical philology at the University of Ghent, was a teacher for some time at the Sint-Lievens high school, and meanwhile he took singing lessons with Louis Devos and Alfred Deller. In 1977 he decided (as a countertenor) to devote himself full time to music, founded the ensemble Concerto Vocale, and together they reached an international audience. Later we find him as a music teaching at the Schola Cantorum Basiliensis and since 1988 at the Centre de Musique Baroque de Versailles. In 1991 he was appointed artistic director of the Innsbruck Festival and soon after he decided to become a conductor. René Jacobs has more than 100 album releases to his name, the most recent highlights being G.F. Handel's opera Rinaldo (Cannes Classic Award, 2004) and W.A. Mozart's Le Nozze di Figaro (Grammy Award, 2005). In 2006 he won the five-yearly Culture Prize of the City of Ghent, and two years later he was awarded the Klara Career Award 2008 (Flemish radio).
René Jacobs - Singer and Teacher is part of the 12-part documentary series Les Lecons Particulières de Musique, which was aired by the cultural channel Arte between 1987 and 1991 and for which popular artists like the Dutch cello virtuoso Anner Bylsma, The Brussels bass-baritone and opera singer José Van Dam and the American harpsichordist and organist Scott Ross were portrayed. Nearly 25 years later, the documentaries have lost none of their interest, because the themes to be addressed (including music interpretation, knowledge transfer, the passion of making music) are still relevant, and the films introduce us to young artists (including Maria Cristina Kiehr) who became renowned and internationally acclaimed musicians and vocalists.
When this documentary was filmed, René Jacobs was still active as a countertenor and there was no evidence that he had the ambition to become a conductor, though that urge might have been present already. We see him at work as a music teacher in a villa in Montepulciano in Tuscany with two young students of the Schola Cantorum Basiliensis: the Argentine soprano Maria Cristina Kiehr and the Swedish soprano Susanne Rydén, who both would become famous in the world of classical music. Jacobs is at the harpsichord, while the two young women are rehearsing an area by Georg Friedrich Handel: Kiehr sings Alla Sua Gabbia d'Oro from the opera Alessandro, and Rydén performs Quanto Dolci from the opera Flavio. The lessons proceed in French for the Argentine girl and in English for the Swedish girl and despite the high professional demands, the atmosphere is relaxed and friendly. Sometimes René Jacobs sings a passage, sometimes he just sings the second voice, several times he interrupts the sopranos to point out where the emphasis should lie or where there is room for interpretation or even a degree of improvisation and where the voice may vibrate or just not. In between we see him in the vicinity of the villa, walking or sitting against a wall, talking about his own career or just about music in general.
In the final part of the documentary, we see René Jacobs in Handel's cantata Mi Papita il cor (HWV 132c), a must for those who never saw him at work as a countertenor, but who know him from his numerous albums on Harmonia Mundi and several smaller labels. It is a unique experience with one of the most beautiful countertenor voices of the past 25 years in the lead. And if you have nothing of René Jacobs at home and want to get acquainted with his oeuvre, we can recommend the album German Church Cantatas and Arias (Accent, 1987) on which he sings works by Dietrich Buxtehude, Johann Christoph Bach and George Philip Telemann, perform in collaboration with The Kuijken Consort and The Parnassus Ensemble, and/or the album Cantatas pour Alto (Harmonia Mundi, 1988) that contains three Bach Cantatas (BWV 35, BWV 82 [Ich habe genug] and BWV 53 [Schlage doch, gewünschte Stunde]), performed by René Jacobs in collaboration with Ensemble 415 and Paul Dombrecht.
The recording is almost 25 years old, shot on film and digitally restored for this release. In the outdoor scene, the colors are a bit washed out and the focus is rather poor, but the scenes in the villa in Tuscany are almost perfect, albeit with some grain due to the digital processing. The stereo sound is sufficient for this type of film. The DVD has French, English and German subtitles.
For fans of baroque music and fans of René Jacobs, Maria Cristina Kiehr and/or Susanne Rydén, this DVD is a must-see, because it contains unique recordings of more than 20 years ago. We found the DVD in a dark and small shop in Paris for little money, but it can easily be ordered over the internet (between 14 and 20 euro).

RENÉ JACOBS - Singer & Teacher
Harmonia Mundi
Documentary/Documentaire
2011, Region 0, 55 min.
1.78:1 - 2.0
Language: English/Engels/French/Frans
Subtitles/ondertitels: English/Engels/French/Frans/German/Duits
William LIÉNARD
27/12/2015
---
Landgenoot en Gentenaar René Jacobs (1946) is één van onze grootste talenten op het vlak van barokmuziek. Hij studeerde klassieke filologie aan de Gentse universiteit, gaf een tijdlang les aan het Sint-Lievenscollege en ondertussen nam hij zangles bij Louis Devos en Alfred Deller. In 1977 besloot hij zich (als contratenor) fulltime aan de muziek te wijden en stichtte het ensemble Concerto Vocale waarmee hij een internationaal publiek bereikte. Later vinden we hem terug als docent aan de Schola Cantorum Basiliensis en vanaf 1988 is hij verbonden aan het Centre de Musique Baroque de Versailles. In 1991 wordt hij artistiek directeur van het Festival van Innsbruck en niet lang daarna dirigent. Als contratenor én als dirigent heeft René Jacobs meer dan 100 albumreleases achter zijn naam staan met als meest recente hoogtepunten G.F. Handels opera Rinaldo (Cannes Classic Award, 2004) en de cd-opnamen van W.A. Mozarts Le Nozze di Figaro (Grammy Award, 2005). In 2006 was hij laureaat van de vijfjaarlijkse cultuurprijs van de stad Gent en twee jaar later viel hem de Klara Carrièreprijs 2008 in de schoot.
De documentaire René Jacobs - Singer & Teacher kadert in de serie Les Lecons Particulières de Musique, die tussen 1987 en 1991 op cultuurzender Arte werd uitgezonden en waarvoor in totaal 12 portretten zijn gemaakt, o.a. van de Nederlandse cellovirtuoos Anner Bylsma, de Brusselse bas-bariton en operazanger José Van Dam en de Amerikaanse klavecinist en organist Scott Ross. Bijna 25 jaar later hebben de documentaires niets van hun belang verloren, want de thema's die worden aangesneden (o.a. muziekinterpretatie, de overdracht van kennis, de passie van het muziek maken) zijn ook vandaag nog actueel, en de films laten ons kennismaken met een aantal jonge artiesten (o.a. Maria Cristina Kiehr) die ondertussen gerenommeerde en internationaal gewaardeerde muzikanten en vocalisten zijn geworden.
Toen deze documentaire werd gedraaid, was René Jacobs nog actief als contratenor en uit niets blijkt dat hij de ambitie had om dirigent te worden, alhoewel die drang wellicht toen ook al aanwezig was. We zien hem aan het werk als muziekleraar in een villa in Montepulciano in Toscane, waar hij met twee jonge leerlingen van de Schola Cantorum Basiliensis werk van Handel instudeert: de Argentijnse sopraan Maria Cristina Kiehr en de Zweedse sopraan Susanne Rydén, die het allebei heel ver hebben geschopt in de wereld van de klassieke muziek. Jacobs zit tijdens de sessies aan het klavecimbel, terwijl de beide jonge vrouwen hun partij uit een opera van Haendel aan de hand van zijn instructies doornemen. Kiehr zingt Alla Sua Gabbia d'Oro uit de opera Alessandro en Rydén neemt Quanto Dolci uit de opera Flavio voor haar rekening. De les verloopt in het Frans voor de Argentijnse en in het Engels voor de Zweedse en ondanks de hoge professionele eisen die aan beide jonge dames worden gesteld, is er sprake van een gemoedelijke en vriendschappelijke sfeer. Soms zingt René Jacobs een passage voor, soms zingt hij gewoon de tweede stem, enkele keren onderbreekt hij de sopranen om hun erop te wijzen waar de accenten behoren te liggen, waar er ruimte is voor interpretatie of een zekere mate van improvisatie en waar de stem mag vibreren of net niet. Tussendoor zien we hem in de omgeving van de villa, wandelend of zittend tegen en muurtje, terwijl hij vertelt over zijn eigen carrière of gewoon over muziek in het algemeen.
Als laatste onderdeel van de documentaire zien we René Jacobs in Haendels cantata Mi Papita il cor (HWV 132c), een must voor wie hem nooit als contratenor aan het werk heeft gezien, maar hem wel kent van zijn talloze albums op Harmonia Mundi en een aantal kleinere labels. Het is een unieke ervaring met één van de mooiste contratenorstemmen van de voorbije 25 jaar in de hoofdrol. En mocht u nog niets van René Jacobs in huis hebben en toch met zijn oeuvre kennis willen maken, dan raden we u graag het album German Church Cantatas and Arias (Accent, 1987) aan, waarop u hem werk van Dietrich Buxtehude, Johan Christoph Bach en George Philip Telemann hoort uitvoeren in samenwerking met The Kuijken Consort en The Parnassus Ensemble, en/of het album Cantates pour Alto (Harmonia Mundi, 1988) waarop hij 3 Bach-cantates (BWV 35, BWV 82 [Ich habe genug] en BWV 53 [Schlage doch, gewünschte Stunde]) ten gehore brengt in samenwerking met Ensemble 415 en Paul Dombrecht.
Liefhebbers van barokmuziek en fans van René Jacobs, Maria Cristina Kiehr en/of Susanne Rydér zullen deze dvd beslist in huis willen halen, want in alle gevallen gaat het om unieke opnamen van meer dan 20 jaar geleden. Wij vonden de dvd in de ramsj in een Parijs winkeltje, maar via internet is hij makkelijk te bestellen (tussen 14 en 20 euro).
William LIÉNARD
27/12/2015
---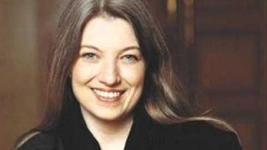 ---