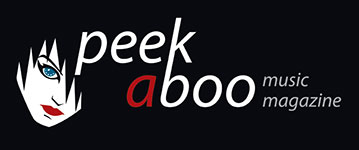 like this article review

---
LUKI PUKI
The Best Of 2015
Article
25/12/2015
---
Here's Luki's choice:
THE BEST RECORDS OF 2015
1. HORROR VACUI - Return Of The Empire
Every song is a solid belter you could play at a DJ night. There isn't a lot else to say as you either like gothic rock or you don't.
2 SALLY DIGE - Hard To Please
Sally Dige sounds amazing on this and her other project Cult Club. The songs are beautiful cold wave classics with some synth pop.
3. LEBANON HANOVER - Besides The Abyss
Wave, goth or minimal. Whatever you call it, it's great.
4. SHE PAST AWAY - Narin Yalnizhk
A second super album by the Turkish superstars of goth.
5. GUITAR SLINGERS - Hellhouse Stomp
Guitar Slingers was one of the best bands at Psychobilly Meeting this year.
6. MESSER CHUPS - Incredible Crocotiger
Great experimental surf sounds.
THE BEST CONCERTS OF 2015
1. PSYCHOBILLY MEETING, Pineda De Mar, July 2015.
It's hard to beat 5 days and nights of psychobilly mayhem spent on a beach at the Costa del Sol. Ladies in bikinis, a mix of new and old favorite bands, cheap sangria, guys in bikinis (mostly at the fancy dress party) Everyone's a winner.
2. RETURN TO THE BATCAVE, Wroclaw, October 2015.
There is something of the Judge Dredd feel about a DIY goth festival in an abandoned industrial building in the middle of a load of Polish tower blocks. Mix that with a terrific selection of Batcave acts, cheap beer and cool people and it's hard not to fall in love.
3. SALLY DIGE Stranger & Ping Pong Promotions, Cyprus Avenue, Cork, August 2015.
Cold wave heaven with songs so good the fans made her play them twice.
4. CHELSEA WOLFE - Button Factory, Dublin, November 2015.
Perfect atmospheric gothy indie to get stoned and hug a girlfriend to.

5. INGA COPELAND - Cork Jazz Festival, Experimental Stage at the Triskel October 2015.
The gig I nearly went deaf for. Electronic noise and spoken word, Throbbing Gristle would have smiled to see.
6. MORRISSEY – Dublin, The Point
There aren't many 50 year old preachy vegetarians I look forward to spending an evening with. Trying to get the shirt Morrissey traditionally throws into the audience at the end of the show is taking your own life in your hands.
THE BEST MOVIES OF 2015
1. THE DAMNED : DON'T YOU WISH THAT WE WERE DEAD
Punk or goth, its always been hard to pigeon hole The Damned. A great if sad story about money ruining art. I hope they get all the original line up on stage for the 35th year anniversary.
2. TURBO KID
This film puts the new Mad Max to shame. Post-Apocalypse BMX comic book movie. Enough said.
3. THE VISIT
Seriously weird and unique horror film in a sea of remakes and derivative cash in movies.
4. BONE TOMAHAWK
A western cannibal survival movie to keep you up at night.
5. THE LAST KINGDOM
OK, so it's not a film, it's a TV show with the last Saxon king opposing the Viking invasion of Britain. It's great.
THE BEST BOOKS OF 2015
The Art of Shrinking Heads by Dany-Robert Dufour (2013)
Pedagogy of the Oppressed by Paulo Freire (1968)

25/12/2015
---