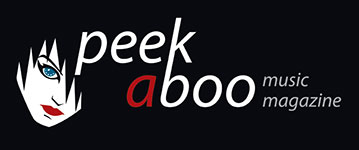 like this cassette review
---
END
Subhuman Tracks
Music
•
Cassette
Industrial
[77/100]

The Epicurean
02/01/2016, Didier BECU
---
Do you want to hear some extreme music? Well, End has plenty to offer. Perhaps, fans of sheer noise terror know this Norwegian band, because this industrial collective, inspired by Pouppée Fabrikk, GGFH, Skinny Puppy, Godflesh and Sonic Violence, already exists for fifteen years.

Subhuman Tracks is released on a tape and contains twenty minutes of music (some will say noise). It is a selection from the band's archive. The music of this Oslo-based project is by no means stuff for sissies, but those who are willing to push their limits and want to hurt their brains (sometimes that feels good you know!) will enjoy this (noisy) release.

A title like Death Gaschamber doesn't need no explanation. Deafening noise terror, and it seems as if a victim dies every second. Schutstaffel is more EBM-oriented, something like Skinny Puppy and Front Line Assembly, which of course is wonderful

It is a big contrast with Your Soul First, Then Your Body, which is characterized by repetitive noise, thumping beats and loud voices. Point Zero has some bleeps, and the percussion of early Einstürzende Neubauten. Chaotic, but delicious!

Slaughterhouse is perhaps the most melodic (well, in a way) song on this release: solid beats, screaming vocals, demented electro sounds and screaming women on a torture bed. End definitely has no shortage of (sick) imagination!

Dark Voice is almost pure EBM, while the last track (Daughter Of Satan) takes you back to the heyday of Cold Meat Industry.

Subhuman Tracks is extreme (moralists will say it's downright sick and reprehensible), but nevertheless a wonderful release. The dark side of life is simply more beautiful...
Didier BECU
02/01/2016
---