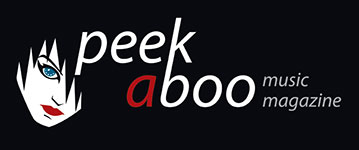 like this cd review
---
B BOYS
No Worry No Mind EP
Music
•
CD
Indie
•
Post Punk
[84/100]

Captured Tracks
09/12/2016, Didier BECU
---
Captured Tracks is obviously one of the labels to follow if you are interested in the better indie sounds. New to the label is B Boys. Andrew Kerr, Brendon Avalos and Britton Walker are three young guys who said they met at a place that was shown by the stars. A nice explanation, but musically it doesn't say anything. But never mind, as on this debut you will hear eight tracks that all sound short, messy, but also very exciting.
Psycho is a rock 'n' roll song of two minutes with Hüsker Dü-influences. Noisy indeed, but B Boys also has the talent to write a track that has the intelligence of Talking Heads and XTC (the sublime Other Head). With such a sound, the distance to Wire is of course rather small, Get A Grip (the single from this EP) could have been released on 154.
Twenty minutes might not be enough for a definitive judgment, but this sounds like the beginning of something great. Think of Franz Ferdinand, but much rawer! Exactly how post-punk has to sound!
Didier BECU
09/12/2016
---
Captured Tracks is uiteraard één van de te volgen labels inzake het recente en betere indiegeweld. Nieuw op het label is B Boys. Andrew Kerr, Brendon Avalos en Britton Walker zijn drie jonge kerels die naar eigen zeggen elkaar zijn tegengekomen op een plaats die door de sterren werd aangewezen. Een mooie uitleg waar je als muziekliefhebber uiteraard geen stap verder mee komt. Maar niet getreurd, op deze debuut-ep staan acht (jawel) tracks en ze klinken allemaal kort, rommelig, maar tevens ontzettend lekker.
Psycho is een rock 'n rollsong van een tweetal minuten met Hüsker Dü-neigingen. Het mag wel lawaaierig klinken, toch heeft B Boys ook het talent om een track te schrijven die de intelligentie van Talking Heads en XTC bezit (bijv. het sublieme Other Head). Met zo'n geluid is de stap naar Wire natuurlijk uiterst klein, Get A Grip (de single van deze ep) kon evengoed op 154 staan.
Twintig minuten is misschien iets te weinig om een definitief oordeel te vellen over een band, maar hier zit zeer veel toekomstmuziek in. Denk aan Franz Ferdinand, maar veel rauwer! Exact wat je van post-punk verwacht, dus!
Didier BECU
09/12/2016
---