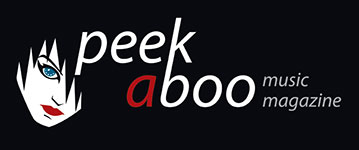 like this article review

---
LEBANON HANOVER
Black Easter 2016
Article
09/12/2016, Didier BECU
---
Black Easter managed to unite the two biggest post-punk bands from the underground: She Past Away from Turkey, but also Lebanon Hanover from Berlin. Larissa Iceglass and William Maybelline founded the band in 2010. And well, if you mix the icy atmosphere of Berlin with England, then this results in masterful albums like The World Is Getting Colder or Tomb For Two.
For many visitors Lebanon Hanover is one of the highlights. Rightly so, because even though Lebanon Hanover is classified as post-punk, its sound is very unique.
Click here for the interview with the band.
Didier BECU
09/12/2016
---
Black Easter is erin geslaagd om de twee grootste postpunkbands uit de underground op één affiche te brengen. Er is She Past Away uit Turkije, maar tevens Lebanon Hanover uit Berlijn. Larissa Iceglass en William Maybelline richtten in 2010 de band op. En tja, als je de ijskoude sfeer van Berlijn met England mengt, dan krijg je meesterlijke platen zoals The World Is Getting Colder of Tomb For Two.

Voor heel wat festivalgangers is Lebanon Hanover dan ook één van de hoogtepunten waar naar wordt uitgekeken. Terecht, want ook al maakt Lebanon Hanover post-punk, is het geluid zeer uniek.

Klik hier voor het interview.
Didier BECU
09/12/2016
---