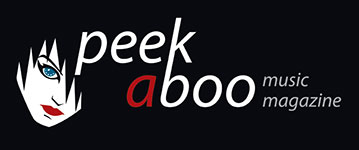 like this concert review
---
FRONT LINE ASSEMBLY
London, The Garage (14/03/2016)
Concert
09/12/2016, Marija BULJETA
---
March the 14th 2016 was the last day of the Front Line Assembly European-tour. I am more than happy to have caught them twice: in Obernhausen, Germany, at E-tropolis, and at their London gig at The Garage. This was the third time I have seen them live, but you can never get enough of that brilliant band, as they simply cannot leave you disappointed.
As I arrived to The Garage pretty late, just some 10 minutes before their gig, I missed the other bands, but I had only one desire, some more of the FLA "flavour"! The stage was getting ready, the venue was pretty dim and I expected the place to be a bit more crowded, but just before the start, people gathered and I assume there were maybe some 400-500 souls there who came, just as me, to get hypnotised!
Even though I intended to stay at the back as this time I had no camera, it was simply impossible, so I made my way to the front very rudely and ended up at the front row trying to catch a photo or two with my mobile, but more importantly: to jump and dance!
As Leeb appeared on the stage, I noticed he was in a good mood, and the smaller venue gave a more intimate experience; the band really connected with the crowd. The atmosphere at the festival was a bit colder compared to the London one. But the band gave the best last night, and seemed they saved the last atoms of strength and love for this last gig of their tour. I thank them for that!
I did not expect them making an intro with The Chair from Caustic Grip; it was very dim as they started getting on the stage. Being at the back of the venue while they played, Final Impact would simply not do! By Neologic Spasm I had no choice but to make my way to the front as you can't be idle when attending the Front Line Assembly gig, no way! After Blood, which is one of my personal favourites from Echogenetic, I thought "OK, I am in heaven!". I did not look at the people around me; the song kept me busy with singing along and feeling every second of their emotional performance deep in my veins.
I hoped they would play Deadened as a must dance hit of mine, and I was not wrong, they did, but just before, they went back in time again to play Resist and Plasticity, making my feet suffer, but my soul bloom. Maybe their feet hurt too but no stopping, no slowing down; Leeb and the guys were giving it all to the London crowd! I really felt one very intimate connection, as this was the smallest stage I have seen them at, and you could feel that the band functions better in the smaller venue.
I was so glad that they played 5 tracks from Echogenetic in total and was glad to see the fans are really up to date with their last album, not clinging only to their old material. Leeb gave quite an emotional performance of Exhale, and as it is a bit more melodic in the chorus, giving the crowd once again the opportunity to sing along. I think this was the most emotional moment of the London gig. I don't know if it was because of the song itself, but Leeb showed a lot of emotion while performing it; I could not miss noticing there was some special vibe from the stage. It made not the "final" but a fatal impact on me last night; pun intended!
Prophecy was, as I remember, the only song from Implode and it was a nice surprise they included that one in the set list. As they played the last song, which was Mental Distortion, they decided to call it a day. But they could, however, not ignore the standing ovation. The applause continued after they had retreated from the stage and the band simply had to come back for the encore. They chose Ghosts from Echogenetic and left one ultimate hit of theirs for the finale, and who can resist Mindphaser? I can't forget how motivating Bill was, his communication with the crowd was great, cheering us all, making us hold our hands in the air, clapping in rhythm; it seemed that the whole band was in a very good mood. I just hope the band was getting a feedback from us, as I was too preoccupied with my own thrill to see what others were doing; hopefully jumping around too!
Leeb thanked the audience, not forgetting to mention that London is very close to the hearts of Rhys and himself, and I hope so too, wishing them back soon, as you can never get enough of Front Line Assembly! I hope the guys returned to Vancouver safely and that we won't wait too long to see them again.
And by the way, congrats to those who caught Fulber's drumsticks!
Marija BULJETA
09/12/2016
---
14 maart 2016 was de laatste dag van de Europese toer van Front Line Assembly. Ik ben meer dan blij dat ik ze twee keer zag: in het Duitse Obernhausen op E-Tropolis en hun optreden in The Garage in Londen. In totaal was dit de derde keer dat ik ze live zag, maar je kunt nooit genoeg krijgen van deze briljante band, omdat hij je niet teleurgesteld laten vertrekken. Ik arriveerde vrij laat in The Garage, nl. 10 minuten voor hun optreden begon, waardoor ik de andere bands miste, maar sowieso had ik maar één verlangen: opnieuw Front Line Assembly horen! Het podium stond klaar, de zaal was nog wat leeg, maar net voor de start van het concert stonden er (ik schat zo'n) 4 à 500 zielen die net als ik wilden worden gehypnotiseerd!

Ik dacht eerst om wat achteraan te blijven staan, ik had toch geen camera meegenomen, maar dat was simpelweg onmogelijk, dus zocht ik mijn weg op een vrij onbeleefde manier naar de voorkant en belandde op de voorste rij zodat ik met mijn mobieltje wat foto's kon nemen, maar nog belangrijker: om te kunnen springen en dansen!

Zodra Leeb op het podium verscheen, merkte ik dat hij in een goede stemming was en de kleinere zaal een intiemere sfeer zou geven; de band raakte echt verbonden met de menigte. De sfeer op het festival was een beetje kouder in vergelijking met de situatie in Londen. Maar de band deed z'n best gisteravond, en het leek wel alsof hije voor dit laatste optreden van de tour z'n allerlaatste kracht en liefde wilden tonen. Ik dank de band daar voor!

Ik verwachtte niet echt dat The Chair van Caustic Grip als intro zou worden gespeeld. Meteen na Final Impact probeerde ik meer vooraan te geraken en tijdens Neologic Spasm bereikte in de eerste rij, want wie kan er nu stil blijven staan tijdens een optreden van Front Line Assembly? Na Blood, een van mijn persoonlijke favorieten uit Echogenetic, dacht ik: "OK, ik ben in de hemel!" Ik keek niet naar de mensen om me heen, ik was bezig met zingen en ik voelde elke seconde van hun emotionele prestaties diep in mijn aderen.

Ik hoopte dat ze Deadened zouden spelen, voor mij zowat de beste danshit, en net voordat ze teruggingen in de tijd met Resist en Plasticity, deden ze dat. Mijn voeten zagen af, maar mijn ziel bloeide open. Waarschijnlijk deden hun voeten ook pijn, maar je kon noch stoppen noch vertragen; Leeb en de jongens gaven zich helemaal aan de menigte van Londen!

Ik voelde echt een heel intieme band, want dit was het kleinste podium waarop ik ze ooit heb gezien, en je krijgt het gevoel dat de band beter functioneert in een kleinere zaal. Ik was zo blij dat ze 5 nummers van Echogenetic speelden en het deed deugd om te zien dat de fans hun laatste album kenden, en zich niet alleen aan hun oude hits vasthouden. Leeb bracht een ontroerende uitvoering van Exhale, en doordat het refrein wat melodisch klinkt, kreeg het publiek opnieuw de kans om mee te zingen. Dit was het meest emotionele moment van de Londense show. Ik weet niet of het nu vanwege het lied was, maar Leeb toonde veel emoties tijdens de uitvoering. Maar toch, je zag zo dat er een speciale sfeer op het podium hing. Het was niet het enige hoogtepunt van de avond.

Zo ver ik me herinner was Prophecy de enige track van Implode die werd gespeeld, maar het was toch een leuke verrassing dat ze die op de setlist hadden gezet. Bij Mental Distortion besloten ze om er een einde aan te maken, maar hoe konden ze die staande ovatie negeren? Het applaus bleef maar komen en de band moest gewoon terugkomen. Ze kozen voor Ghosts van Echogenetic en als finale natuurlijk die hit! Wie kan er nu weerstaan ​​aan Mindphaser? Ik kan maar niet vergeten hoe gemotiveerd Bill was, de communicatie met het publiek was geweldig, we hielden de handen in de lucht, we klapten op het ritme; het leek erop alsof de hele band in een zeer goede stemming was. Hopelijk kreeg de band wat ze verdiende, ik was immers te druk bezig met mezelf om te zien wat anderen deden, ik bedoel: hopelijk sprongen die ook rond.

Leeb bedankte het publiek, Londen lag altijd dicht aan het hart van Rhys en van hemzelf. We willen ze zo snel mogelijk terug, van Front Line Assembly krijg ie immers nooit genoeg! O ja, en mijn felicitaties aan degene die de drumsticks van Fulber heeft kunnen vangen!
Marija BULJETA
09/12/2016
---