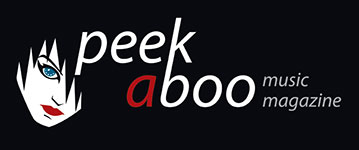 like this cd review
---
OLD SCHOOL UNION
Perjantai
Music
•
CD
EBM
[85/100]

EK Product
09/12/2016, Patrice HOERNER
---
EBM is a genre that exists since the beginning of the 80s. During decades this style of electronic music was revisited in many different ways. One of the EBM bands you find in Finland is Old School Union. In 2012, Seppo Ahlstedt and Janne Vilen released Älä ole, elä, an aggressive and impressive album.
Now they return with Perjantai which is released on EK Product. This duo offers a mature EBM sound. From the beginning it is clear that Old School Union wants to drag you into its exciting techno dance vortex with the best of early EBM.
Perjantai contains 17 tracks, empowered with super bass lines, rigid sections of drum programming, linear sequences and of course aggressive vocals. There's no doubt you are going to dance and spend a lot of energy on this powerful album that is mixed and mastered by Dirk Steyer of Accessory.
Among the 17 tracks, three of them really are superb: Perjantai, Eliiti and EKM as they're full of power and energy, tracks on which it is impossible not to move your body!

So you have been warned : Old School Union's new album Perjantai will seduce the real EBM purists.
Patrice HOERNER
09/12/2016
---
Le EBM est à coup sûr un mouvement musical typique qui existe maintenant depuis un long moment. Commencé au début des années 80. Depuis lors nous avons vu depuis des décennies ce style de musique électronique revisité de plusieurs façons tout au long de cette période.
La Finlande a aussi été séduite au travers du groupe "Old School Union" and en 2012, Seppo Ahlstedt et Janne Vilen avaient sorti l'album "Älä ole, elä", à la fois agressif et impressionnant.
Ils sont de retour avec l'arrivée de "Perjantai", toujours sous le label EK Product. Ce duo est en train d'apporter une vraie touche de maturité au son EBM. Dès le début de l'album, il est limpide qu'ils veulent vous emmener dans leur excitant tourbillon de danse techno, dans le total respect du dogme traditionnel du début de la tendance EBM.
"Perjantai" vous offrira 17 morceaux, renforcé par l'appui du schéma musical traditionnel qui propage des super lignées de basses, des sections rigides de batteries programmées, des séquences linéaires et bien sûr leurs voix agressives. Avec tout cela, aucun doute que vous vous mettrez à danser et de dépenser beaucoup d'énergie dans cet album puissant. Pour être complet, ce nouvel album est mixé et masterisé par Dirk Steyer (Accessory).
Parmi les 17 morceaux disponibles, 3 sont spécialement au top, comme "Perjantai", "Eliiti" et "EKM". Plein de puissance et d'énergie, morceaux intelligents avec lesquels il est simplement impossible de ne pas se bouger!
Vous êtes prévenu : Le nouvel album "Perjantai" de "OLD SCHOOL UNION" séduira vraiment les puristes de l'EBM.
Patrice HOERNER
09/12/2016
---
EBM is een genre dat al sinds het begin van de jaren 80 betaat. Gedurende tientallen jaren werd deze elektronischemuziekstijl op veel verschillende manieren getransformeerd. Een van de EBM-bands in Finland is Old School Union. In 2012 brachten Seppo Ahlstedt en Janne Vilen Älä ole, elä uit, een agressief en indrukwekkend album.

Nu zijn ze er opnieuw met Perjantai dat door EK Product wordt uitgebracht. Dit duo brengt een volwassen EBM-geluid en meteen vanaf het begin is het duidelijk dat Old School Union je wil meeslepen in techno-dance die wordt gecombineerd met het beste van vroegere EBM.

Perjantai biedt je 17 tracks met sterke baslijnen, starre drums, lineaire sequenties en natuurlijk ook agressieve stemmen. Je moet er niet aan twijfelen: op dit krachtig album, dat is gemixt en gemasterd door Dirk Steyer van Accessory, zal je beslist dansen!

Wij onthouden vooral Perjantai, Eliiti en EKM: drie songs waarop het onmogelijk is om je lichaam niet te bewegen. Je bent dus gewaarschuwd: het nieuwe album van Old School Union zal de EBM-puristen zonder meer verleiden…
Patrice HOERNER
09/12/2016
---