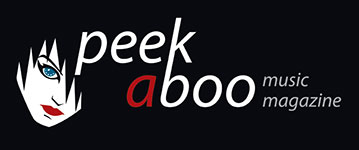 like this cd review
---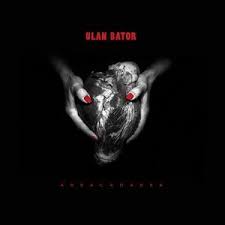 ULAN BATOR
Abracadabra
Music
•
CD
Experimental
•
Post Rock
[85/100]

Overdrive Records
09/12/2016, Wim GUILLEMYN
---
Ulan Bator is a French band with a long career, emerged as a duo in 1993 and consisting of Amaury Cambuzat and Olivier Manchion. The music can be described as indie rock or even avant rock. They toured with Faust, and Cambuzat worked with them too.
Abracadabra sounds accessible if you compare it with the previous release En France/En Transe. Music lovers who are familiar with the band will compare the style to Tohu-Bohu, but in fact, Ulan Bator is not an easy band to define. It makes a kind of experimental indie/post-rock. The vocals are sometimes half spoken, half sung. It is a fascinating and at times a quite dark album. Longues Distances is slowly build up, while halfway the track Coeurrida, the rhythm switches completely. Ether contains some melancholic piano pieces. A truly wonderful track that lasts seven minutes, the longest one on the album. The atmosphere is important, and all songs are well developed. Evra Kedebra is worth hearing because of the percussion and the weird guitar.
Fans of Can or Swans probably will like this, but also lovers of post-prog rock can check this out.
Wim GUILLEMYN
09/12/2016
---
Ulan Bator is een Franse band die al een lange loopbaan achter de rug heeft, ontstaan als een duo in 1993 met Amaury Cambuzat en Olivier Manchion als leden. De muziek kan als indierock en zelfs als avant-rock worden omschreven. Het is dan ook niet zo verwonderlijk dat ze samen met Faust toerden, waarmee Cambuzat in het verleden samenwerkte.
Abracadabra klinkt in vergelijking met hun vorige release En France/En Transe iets toegankelijker. Muzikaal neigt het meer naar Tohu-Bohu, voor wie hun muziek een beetje kent. Voor wie dat niet het geval is: Ulan Bator is niet zo makkelijk te omschrijven: een soort van experimentele indie/post-rock met trance, bezwerende percussie en gitaar, synths, bas en allerlei andere instrumenten. De zang is soms half gesproken/gezongen. Het is een boeiend en bij momenten zelfs donker album. Longues Distances is een traag opgebouwde song, terwijl Coeurrida halfweg van ritme verandert. Ether bevat melancholische pianogeluiden en komt op dreef bij het invallen van de drums. Een prachtige track en met zeven minuten de langste. De atmosfeer is overal belangrijk, maar de songontwikkeling wordt zeker niet over het hoofd gezien. Ook Evra Kedebra is de moeite waard vanwege de percussie en het tegendraadse gitaartje.
Liefhebbers van Can of Swans zullen dit wel lusten, maar ook zij die gewoon van postrock en progrock houden. Een fijne afwisseling tussen de andere releases.
Wim GUILLEMYN
09/12/2016
---