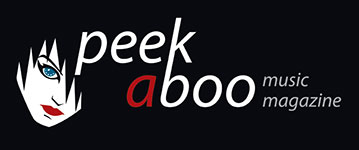 like this cd review
---
ATOMIC NEON
The Bodanegra Session
Music
•
CD
Cold Wave
•
Darkwave
[91/100]

Holy Hour Records
09/12/2016, Jurgen BRAECKEVELT
---
Atomic Neon comes from Essen, Germany. A band you actually can't categorize in one genre only. The Bodanegra Session is a collaboration with Rio Black, the front man of Atomic Neon. Dark wave, cold wave and a touch of post-punk. Danceable and intense. The Cure is never far away, and yet it's so much more than that.
Dark City sounds like the earlier work of The Cure: deep catchy guitar melodies and melancholic vocals. I see people with a goth hairstyle and some lipstick dance upon hearing this gem. It sounds promising and as a result you want to discover the next song, but Dark City simply holds you until the last second...
He Looks Like A Vampire is next. No, the wolves don't howl, and the vampire's message comes in a whispering way. It's not horrifying. Is it another gem? Indeed! I'm leaning back while the quiet intro of Another Way gives me that great 80's feel. Oh yes, The Cure has found its worthy successor. Straight dark cold wave!
The Walking Dead (how can you better describe goths?!) is dominated by nice synth parts and the vocals sound 'dead' indeed, or is just the last breath that escapes from the genius?
Time for an obligatory slow? Grey Clouds is like a flower blooming in the morning dew. Soul Ruins is somewhat more poppy. This band has more to offer than one trick only.... And The Night opens with guitars which seek their way through the darkness. Here the vocals get a slightly different sound, but it stays dark!
We already had vampires and zombies, and now it's time for some running girls. The Running Girl reminds me of The Sisters Of Mercy, even though any comparison has no use, simply as Atomic Neon has its own quality and sound.
The Fall is more post-punk with Joy Division guitars, the vocals are both monotonous and melancholic. Buried Machine has the same style. The guitars take a more prominent place and give the song more punch. Halfway some unexpected synth parts create a dark wave atmosphere. The Burning Star is the weakest song on this album, but so what? You get ten great ones instead!

As a bonus you get a dance- mix version of The Walking Dead and a home recorded demo version of Dead And Gone.

What else is there to say? A strong album that makes me a fan. Even though the sound is not new, the songs are excellent!
Jurgen BRAECKEVELT
09/12/2016
---
Atomic Neon komt uit het Duitse Essen. Het is een band die niet is te vangen in één genre en die niet echt een unieke sound heeft. The Bodanegra Session is een samenwerking met Rio Black, de frontman van Atomic Neon. Darkwave en coldwave, af en toe een vleugje postpunk. Dansbaar en intens. The Cure is niet veraf, maar het is veel méér dan dat.
Openingssong Dark City lijkt zo geplukt uit het vroegere werk van The Cure: aanstekelijke diepe gitaarmelodieën en melancholische vocalen. Ik zie de gecreëerde kapsels met aangebrachte lipstick al heerlijk bewegen bij het horen van deze song. Het klinkt veelbelovend en het doet je zin krijgen om snel naar het volgend lied te gaan, maar de song houdt je tot de laatste seconde vast!
He Looks Like A Vampire. De titel geeft hoop. Huilen doen de wolven niet, de vampier fluistert de boodschap. Bloedstollend is het niet, evenmin huiveringwekkend. Een tweede pareltje? Dat wél! Achterover leunend en heupwiegend brengt de rustige intro van Another Way me helemaal in een sfeer van geweldige 80s wave. The Cure heeft een waardige opvolger gevonden. Zalige donkere coldwave, zonder franjes en rechtuit.
En de trein raast door. De kapsels staan stijf omhoog, The Walking Dead (hoe typerender kunnen oergoths worden omschreven?!) schrijdt onverstoorbaar voort. Glimmende puntschoenen of net extreem mat! Hier krijgen de leuke synthpartijen iets meer de overhand. De vocalen klinken ook 'dead', precies of de laatste ademzucht uit het genie is ontsnapt.
Tijd voor een obligate slow? Grey Clouds is als een bloem die in de ochtenddauw ontluikt. En ze bloeit mooi open tot een wat rustigere en vrolijkere song. Soul Ruins volgt naadloos en klinkt meer poppy. De band is duidelijk geen eenheidsworst. Het blijft donker, maar is toch iets meer afgelijnd. En of het donker is! …And The Night opent met klagende gitaren die zich een weg banen in de duisternis. Hier krijgen ook de vocalen een iets andere klank, maar het blijft een kille nacht vol nevel.
We hadden al vampieren, wandelende doden.. en alsof we nog niet gedoold hebben, worden we nu getrakteerd op lopende meiden. The Running Girl geeft mij voor een stukje het Sisters Of Mercy-gevoel. Neen, je moet niet vergelijken, want dat zou Atomic Neon oneer aandoen.
The Fall is dan weer meer richting postpunk. De gitaren klinken als die van Joy Division, de vocalen dreunen bijna toonloos door de song, monotoon en weemoedig. Buried Machine gaat een beetje door in dezelfde stijl. De gitaren nemen een prominentere plaats in en geven de song meer kracht. Halfweg creëren vrij onverwachte synthpartijen een darkwavesfeer. The Burning Star is iets minder te typeren. Het is niet meteen de sterkste song op deze plaat.
We krijgen als toemaatje nog een dance-mixversie van The Walking Dead en een demoversie van Dead And Gone. De ruis is hoorbaar, en nog klinkt het vet.
Wat dient hierover nog te worden gezegd? Weinig. Sterke plaat, ze hebben aan mij een fan gewonnen en Atomic Neon is een band die oprechte coldwave maakt. Ook al is het geluid niet nieuw, beroeren de tracks me toch heel sterk. Topschijf.
Jurgen BRAECKEVELT
09/12/2016
---
---