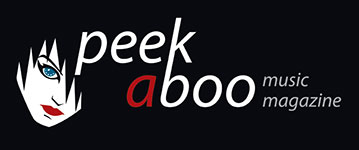 like this cd / vinyl / digital review
---
DER KLINKE
Decade
Music
•
CD / Vinyl / Digital
Cold Wave
•
Darkwave
•
New wave
[91/100]

Wool-E Discs
19/03/2019, Jurgen BRAECKEVELT
---
For over 10 years already they've managed to entertain gothic-rock-loving Belgium, and far beyond, with their blissful music: Der Klinke. To celebrate these 10 years of existence, the band made a translucent vinyl record limited to 100 copies, called Decade. Produced by their good friend John Wolf (Mildreda, Your Life On Hold) and released on Wool-E-Discs.
This release contains 9 songs. The A-side opens with 'Curtains', a great and compelling goth rock song with the necessary modesty and dose of melancholy. 'Still Alone' is a slightly faster goth rock song with a firm cold-wave touch. Like a silhouette that tries to escape from its darkness into a mist. Great to hear how Marco Varotta lets his guitar howl along the song, crossed by a bass line that could carry a song by its own. Thank you Sam Claeys!... Chesko's voice helps the darkness to cover this song making it sound even more chilly. In 'Moving' it is blissful to hear how a monotonous bass drum, backed with some other carefully placed instruments, turns into a shoegaze sounding and almost completely instrumental but great song.
John Wolf then takes care of 'Clear Mind' turning it in a nice one. Meanwhile we know John Wolf dusted-off his love for guitars which recently can be heard with his new band Your Life On Hold, and this sound is also clearly audible on this track. His typical guitar sound is very prominent. Following is a remix by Serge Feys of the song 'The Facts Of Life' (taken from the album The Gathering Of Hopes). Also in the remix versions this dance-floor-filler doesn't give in any potential power. On this version the beat sounds slightly firmer while the synths get a more prominent and driving rhythm. It remains one of my favorite Der Klinke songs... Although.. Meanwhile they have composed more tracks that can please me well.
It's also a pleasure to get the original first version of one of their other hits 'The Doll' as sort of a gift on the B-side. Recognizable, of course, but the sound is still very different from the other songs which, as I have witnessed myself, have put many darkish dance floors in motion. Then get an exotic sounding rhythm that starts 'Clear Mind' (original version). A rather minimalistic song that has a very eighties sound. Mildreda then takes on 'We Are Here' from a remix treatment. Again, a major role is given to the beats and electronics, but this without dishonoring the character of the original version, on the contrary. A dark-wave with electro touch version of yet again another great song. During the writing of this review I have listened to all previous Der Klinke albums again and I have to conclude Der Klinke has written some damn good songs in those past 10 years. To close-off this release we get 'Bridges', their 2018 single, here put in a new 'Decade' tight and strong jacket.
By now Der Klinke have established themselves firmly as a band who, in addition to their great studio albums and their decent amounts of hits, also proved to be a great live band. 'Decade' is a beautiful piece of work which, according to my suspicion, is only the starting signal for another 10 years, and hopefully more great music, and they deserve it!
Jurgen BRAECKEVELT
19/03/2019
---
10 jaar al entertainen ze gothic-rock-minnend België en daarbuiten met hun zalige muziek. Der Klinke. Naar aanleiding van een decennium bestaan maakte de band een tot 100 kopieën beperkte doorschijnende vinylplaat genaamd Decade. Geproduced door vriend des huizes John Wolf (Mildreda, Your Life On Hold) en uitgebracht op Wool-E-Discs.
De schijf bevat 9 songs. De A-side doet zijn intrede met Curtains. Een geweldig meeslepende gothrock song. Met de nodige ingetogenheid en een dosis melancholie. Still Alone is een iets snellere gothrock song met een coldwave-tint. Een stevige. Een silhouet die in een nevel ronddwalend aan de duisternis pleegt te ontsnappen. Geweldig hoe Marco Varotta zijn gitaar laat meehuilen, doorkruist door een baslijn die op zich een song kan dragen. Dankjewel Sam Claeys… Chesko's stem zorgt er mee voor dat de donkerte nog wat killer over deze song daalt. Moving… een zalige monotone basdrum, met een zuinig instrumentarium als sidekick en elementen die een shoegaze-sound toevoegen. Een op een paar woorden na instrumentale song, die heel goed overind blijft.
John Wolf neemt vervolgens Clear Mind onder handen. Leuke song. We weten dat John Wolf zijn oerliefde voor de gitaar terug onder het stof vandaag haalde met zijn band Your Life On Hold en dat is hier goed hoorbaar. De typerende gitaarsound is heel prominent aanwezig.En dan een remix door Serge Feys van The Facts Of Life (album The Gathering Of Hopes). Deze dancefloorkiller staat ook in deze remix. De beat iets steviger dan in het origineel, de synths pertinent op de voorgrond en een stampend ritme. Het blijft één van mijn favoriete songs… hoewel.. ze hebben er intussen veel die bij mij blijven hangen.
Wat een plezier om op de B-side de originele eerste versie van de hit The Doll cadeau te krijgen. Herkenbaar natuurlijk, maar toch is de sound anders dan de songs die, naar ik mocht vaststellen, al vele donkere dansvloeren in beweging zetten. We krijgen dan een exotisch klinkende ritmesessie die Clear Mind (de originele versie) in gang zet. Eerder een minimalistische song die heel eighties klinkt. En Mildreda tekent dan voor een remix van We Are Here. Een hoofdrol voor de beats en meer electronica, zonder echter de eigenheid van het origineel oneer aan te doen, wel integendeel. Een darkwave-, met neiging tot dark electro-versie van (alweer) een geweldig nummer. Bij het schrijven ben ik in alle albums nog eens gaan rondsnuisteren en moet ik vaststellen dat Der Klinke in die 10 jaar verdomd veel goede songs heeft uitgebracht. Als uitsmijter krijgen we Bridges, de single uit 2018, in een Decade-jasje. En dat is uitermate stevig.
Der Klinke is intussen een vaste waarde. Een band die, naast de schitterende studioalbums, meer dan een handvol hits schreef én bovendien een geweldige liveband is. Deze Decade is een mooi werkstuk en geeft naar mijn vermoeden het startsein voor nog eens 10 jaar, en hopelijk méér. Het is hen van harte gegund!
Jurgen BRAECKEVELT
19/03/2019
---