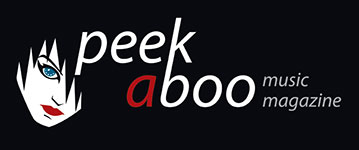 like this concert review
---
DER KLINKE
Eernegem, B52 (07/05/2016)
Concert
New wave
10/12/2016, Ruben SAEY
---
A Night To Remember, that's how this evening was announced by Der Klinke, the Belgian new wave band of singer/DJ Chesko, alias Geert Vandekerkhof. After being the opening act for bands like Diary Of Dreams, ChameleonsVox and La Muerte, Saturday, May 7th was en evening dedicated to Der Klinke only. All the spotlights on them, a two-hour show with songs from the three albums, all complemented with a few brand new songs. Some songs would be played live for the last time. One more reason to attend this concert, and the fans were present!
The good weather could have been a bummer, but at the arrival, quite many people were outside the venue waiting. It was hot, but nobdy wanted to miss this rather special concert. Because of the many non-Flemish fans, singer Chesko decided to introduce his songs in English, so everyone uinderstood his commentary on old and new songs. He also apologized for the absence of the well-known Der Klinke visuals. The audience did not understand as it had a nice view on the charming keyboardist Miss Lollyrot Deaddoll, but obviously Chesko referred to the lack of a video screen!
After a short summary of the band's history, the set started with We Are Here. The microphones and the instruments had to be adjusted, but the sound was tight and provided the right atmosphere. I saw Der Klinke quite a few times, and the sound always differs, sometimes it is more synth-oriented, then more rock-oriented...
Tonight they chose a mix of both. Deep, sometimes with very deep bass, very tight drums, biting guitars, floating synths and passionate vocals melted together in an industrial, and at times even a post-punk sound.
Ruben SAEY
10/12/2016
---
A Night To Remember, zo kondigde Der Klinke, de West-Vlaamse new wave-band van zanger/DJ Chesko, alias Geert Vandekerkhof, dit concert van tevoren aan. Na verschillende keren als voorprogramma van bands als Diary Of Dreams, ChameleonsVox en La Muerte, was zaterdag 7 mei een rasechte Der Klinke-avond.

De enige band op het podium, alle spots op hen gericht, en een twee uur durende show waarbij uit de drie albums van de band werd geput, aangevuld met een paar nagelnieuwe songs. Sommige songs zouden voor de laatste keer live worden gespeeld. Een reden te meer om bij dit concert aanwezig te zijn. Dat hadden de fans ook begrepen!

Het goede weer was misschien een spelbreker voor het kleine zaaltje, maar bij aankomst stond al een flink pak volk geduldig te genieten van een zwoele zomeravond. Iets na halftien werd aangekondigd dat Der Klinke er klaar voor was en ging het bonte zwarte gezelschap vol verwachting naar binnen. Dat het er warm zou zijn, dat wisten we, maar niemand wilde de start van dit toch wel speciale concert missen.

Omdat er ook heel wat anderstaligen in de zaal aanwezig waren, besloot zanger Chesko zijn bindteksten in het Engels te doen zodat iedereen de uitleg over oude en nieuwe nummers kon volgen. Ook excuseerde hij zich voor het ontbreken van de bekende Der Klinke-visuals. Het publiek begreep hem niet zo goed, aangezien men een mooi uitzicht had op de charmante toetseniste Miss Lollyrot Deaddoll. Chesko bedoelde uiteraard het ontbreken van een videoscreen!

Na een korte samenvatting van de geschiedenis van de groep, begon de set zoals de laatste tijd het geval is met We Are Here. Het was wat zoeken naar de juiste afstelling van de microfoons en instrumenten, maar de sound was meteen heel vol en strak wat meteen voor sfeer zorgde in de zaal. Ik heb Der Klinke een aantal keren gezien en een beetje afhankelijk van de affiche wordt dat geluid soms wat aangepast, de ene keer meer synthgericht, de andere keer meer rockgericht…

Vanavond werd voor een mix van beide gekozen. Diepe, soms heel diepe bassen, heel strakke drums, bijtend gitaarwerk, zwevende synths en een heel gedreven zang gaven het geheel naargelang de songs een industrial en bij momenten zelfs een postpunkrandje. Ondanks de niet te onderschatten hitte in het zaaltje, bleef de band gedreven spelen, af en toe verkoeld door een deugddoend drankje.

Het was ook de verjaardag van gitarist Marco Varotta. Die werd op gepaste wijze met een door de talrijke aanwezigen in koor gezongen Happy Birthday gefeliciteerd. Marco genoot er zichtbaar van en bedankte het publiek dan ook van harte. Na deze korte onderbreking werd de set met evenveel overgave voortgezet.

Ook het publiek had last van de hitte. Slechts heel sporadisch werd wat verkoeling buiten gezocht, maar dat was nooit voor lang, omdat men niets van dit concert wilde missen. Twee nieuwe songs werden aan het publiek voorgesteld. My Frozen Heart en Someone Who Smiles. Een voorsmaakje van wat het nieuwe album zal brengen.

Omdat de somgs nog nieuw zijn en nog niet echt helemaal in de vingers zitten, was het voor de band wat onwennig en wie weet wordt er hier of daar nog wat gesleuteld. Ze klonken alvast weer heel donker, dansbaar en gewikkeld in een ietwat kille eightiesindustrialsfeer. Live klonken ze al vrij goed en dat werd door het dankbare publiek met applaus en gefluit duidelijk gemaakt.

Der Klinke speelt op ieder concert een cover. Zo hoorden we eerder al Back To Nature van Fad Gadget, Fade To Grey van Visage en laatst nog Ashes To Ashes als eerbetoon aan de overleden David Bowie. Vanavond werd teruggegrepen naar She's Lost Control van Joy Division. Het publiek werd weer even naar deze periode meegenomen en genoot met volle teugen.

Ik hoef er niet bij te vertellen dat bij songs als Las Fabricas, In Flames, The Doll of The Facts Of Life de temperatuur meteen nog wat in de hoogte schoot en de stomende lijven van de fans toch nog tot wat danspasjes werden verleid. Door die plotse temperatuurstijging moest de set even onderbroken worden voor een technisch mankementje. Een luidspreker had het te warm gekregen en had zichzelf om veiligheidsredenen uitgeschakeld.

De set was mooi afwisselend opgebouwd met uptempo tracks met welkome rustpunten zoals bijvoorbeeld Clear Mind. De setlist die uit 21 songs bestond, eindigde met de waardige afsluiter Where It Ends. Een zwoele temperatuur, een heel overtuigende gedreven band en een heel dankbaar, vrij talrijk opgekomen publiek zorgden samen voor een heel goeie sfeer in de zaal.

Voor wie de zwoele nacht nog dansend wilde voortzetten, zorgden de dj's van Der Klinke, aangevuld met dj Bruno Callebaut, voor een fuifje. It was A Night To Remember.
SETLIST : We Are Here – The Game – Cold Water – Square Moon – My Frozen Heart (new) – Las Fabricas – The Second Sun – In Flames – Clear Mind – Pictures In My Mind – Castle In The Dark – She's Lost Control (Joy Division cover) – Someone Who Smiles – The Doll – Our Dance In Darkness – The Facts Of Life – Radio – House Of Belief – The Gathering Of Hopes – Perfectly Dead – Where It Ends.
Ruben SAEY
10/12/2016
---