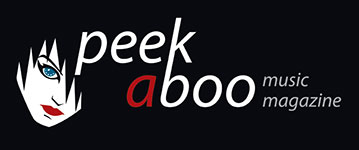 like this cd review
---
ESKOBAR
Magnetic
Music
•
CD
Indie
[67/100]

Gibulchi Records
09/12/2016, Didier BECU
---
Do you remember Eskobar? No, we're not talking about the Colombian drug lord, but the band that scored a big hit with Someone New in 2002, the duet with Heather Nova. After all these years, it still exist, even though it will be difficult to find someone who can name another song of this Swedish band.
The marketing guys have never managed to launch Eskobar as the Britpop band par excellence, which was the case with e.g. The Wannadies or The Cardigans. Nevertheless, the boys were increasingly popular in their homeland, although today the core of the band is just a duo. Magnetic is the seventh album, at least if you include the live album that was released last year.
A mediocre album with some gems, because the band never managed to have a specific identity. You always feel that you've heard it before.
Despite its ominous name, Eskobar sounds bittersweet and the boys are not ashamed to use cliché words like With a pure heart of gold you can reach all goals in the opener Untrap Yourself. No, Daniel Bellqvist will never be a poet. You hear Muse in a Swedish pop format, and it even sounds better than what you would expect from a description.
Always stay positive, like in the Beatles-like Grab Me. Starlight is pure splendor that feels like the song Snow Patrol never wrotee, while the pompous title song Magnetic is reminiscent to A-Ha.
How stupid the lyrics might be (Minute after minute after minute and everyday I think of you), Minute After Minute (ha!) remains a beautiful love song. It is not all gold that glitters, as this album also includes tracks like the far too mellow Escape or Rocketship...
They won't change the world with this album, but for a while they make the world a better place by giving us some enjoyable indie pop songs, even if you forget it all once you have removed the CD from the player.
Didier BECU
09/12/2016
---
Weet je nog wie Eskobar is? Neen, we hebben het niet over de Colombiaanse drugbaron, wel over de band die in 2002 een superhit scoorde met het Heather Nova-duet Someone New. Na al die jaren bestaat de band nog steeds, ook al zal het geen lachertje zijn om een medemens te vinden die zich nog een andere track van deze Zweden voor de geest kan halen. De marketingjongens zijn er nooit in geslaagd om van Eskobar, zoals dat bij The Wannadies of The Cardigans wel het geval was, de gedroomde Zweedse Britpopband te maken. De jongens bleven wel steeds populair in hun thuisland, hoewel vandaag de kern van de band niet meer dan een duo is. Magnetic is het zevende plaat, ten minste als je ook het live-album van vorig jaar meerekent.
Een zeer brave plaat met een paar leuke uitschieters en het werk van een band die er nooit in slaagde om een eigen gezicht te hebben, want altijd hoor je er wel iets anders in terug. Niet dat originaliteit altijd een must is, want wat doe je ermee als het niet om aan te horen is?

Eskobar heeft misschien een onheilspellende naam, toch klinkt alles bitterzoet en zijn de jongens niet beschaamd om woorden te gebruiken waarvoor zelfs de Bond Zonder Naam zou bedanken, of wat dacht je van With a pure heart of gold you can reach all goals in de opener Untrap Yourself. Neen, een poëet is Daniel Bellqvist geenszins, wel klinkt het als Muse in Zweeds popformaat, en het is zelfs beter dan wat je van zo'n omschrijving zou verwachten.
Altijd positief blijven denken dus, zoals in het Beatlesachtige Grab Me. Starlight is pure pracht dat thuishoort in het rijtje van songs die Snow Patrol niet kan schrijven en de pompeuze titelsong Magnetic heeft wel iets van A-Ha.
Hoe dom de teksten ook zijn (Minute after minute after minute everyday and I think of you), toch blijft Minute After Minute (ha!) een prachtige lovesong. Niet dat het allemaal goud is wat blinkt, er staan ook complete miskleunen op deze plaat (bijv. het melige Escape of de veel te platte popsong Rocketship).
De wereld zullen ze er niet mee veranderen, maar ze slagen er ten minste in om ons een tijdje zoet te houden met een paar leuke indiepopsongs. Je bent ze zo weer vergeten, maar als het in de lader ligt, geniet je er toch van.
Didier BECU
09/12/2016
---