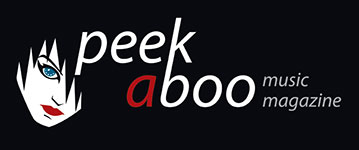 like this cd review
---
MOGWAI
Atomic OST
Music
•
CD
Post Punk
[90/100]

Rock Action Records
09/12/2016, Paul PLEDGER
---
The bombing of Hiroshima isn't a subject to be taken lightly, in life or in art. One hopes we will never witness such an atrocity again. But we probably will.
Mark Cousin's recent documentary about the so-called atomic age certainly doesn't glamourise the event, rather it focuses on both life and death in terrifying times.
Commissioning Mogwai for the music was and is an inspired move. Atmospheric, epic, mildly bruising but crepuscular instrumentals are the band's go-to formula which has previously translated perfectly when applied to dramatic visuals - if you witnessed French horror series Les Revenants then you'll get the cut of the Scottish post-rockers' jib.
With the original documentary contributions being re-recorded, Atomic is at once successfully transformed from functional soundtrack to wholesome listening music that reveals just how far Mogwai have travelled in the past few years. The opener Ether is a typical example. Tentative synth-pulses usher in Philip Glass-like musical box chimes and french horns a-plenty, before the whole thing builds into a perfectly orchestrated crescendo, not unlike British Sea Power's work on From The Sea To The Land And Beyond.
But then comes the portentous sprawl of Scram which is just heavenly, very Boards of Canada in its melodic make-up and beatific and climactic breakdown. In fact, to dissect each track is churlish - Mogwai have finally swung post-rock (whatever that is, these days) around their heads and, to paraphrase an internet 'thing', hurled it into the fucking sea. This is more than just a wall of bland muddied sound chimed out on electric guitars and leaden drumbeats slaked to within an inch of their soul by spotty youths - yeah people, this is beautiful atmospheric to watch people die (or live) by.
If I was to pick one standout moment on Atomic it would be the elegiac unhurried Are You a Dancer? but really the whole 50 minutes is blissful and beautiful. Award-winning stuff.
This review also appeared also on Flipside Reviews.
Paul PLEDGER
09/12/2016
---