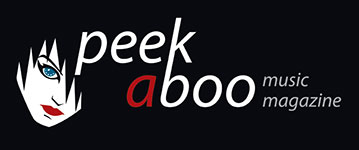 like this cd review
---
THE LOVED DRONES
Good Luck Universe:
Music
•
CD
Krautrock
•
Post Rock
[65/100]

Gonzai Records
09/12/2016, Paul PLEDGER
---
Although The Loved Drones hail from the gritty industrial Belgian city of Liege, much of Good Luck Universe hums with all of the latent electrical energy and panoramic soundscapes of the Middle East, Northern England and the American Mid-West. But don't write off The Loved Drones as jack of all trades - this quirky psychedelic post-Krautrock instrumental outfit concentrate on keeping things simple, atmospheric and memorable.
Epic rocky opener Nomad highlights the Arabic desert references as well as featuring what sounds like a sitar, while Escape From The Terror Drone is Germanic in both rhythm and riff, prompting comparisons with Eat Lights Become Lights or Neu!. But for eerieness, nothing comes close to Drone Alone - Crimson Skies, which recalls Cluster at their most potent.
Electric Blue Moon isn't so far removed from the Belgian post-punk synth-rock scene of the '80s and certainly conjures up images of the desolate streets of Liege's forgotten steel-producing sister-town Seraing with its pretty melancholic melody that rivals Kraftwerk's Tanzmusik for emotion.
None of Good Luck Universe is particularly heavy or filled to the hilt with riffs but both Canyon and Terror Drone 'rock' in their own incessant motorik fashion. The Loved Drones might adorn themselves in hooded capes on stage (Sunn O))) style) but in the studio they sound like they'd have been wearing shorts and sun-hats. Not quite your typical Benjamin Schoos-led pop project but oddly compelling stuff nonetheless.
This review also appeared also on Flipside Reviews.
Paul PLEDGER
09/12/2016
---