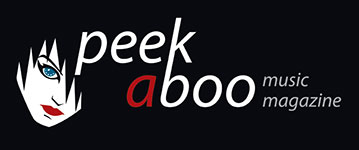 like this cassette review

---
NOTHING BUT NOISE VS PROTHESE
Music For Muted TV 2
Music
•
Cassette
Electronics
•
Krautrock
[90/100]

Wool-E Tapes
10/12/2016, Didier BECU
---
Not everyone knows, but Nothing But Noise is a super project which consists of Daniel Bressanutti (Daniel B. of Front 242-fame), Dirk Bergen (one of the first Front 242-members) and Erwin Jardot. The band's debut Not Bleeding Red was released in 2012 and is often described as Krautrock. One year later, a 10" (Music For Muted TV 1) was released on 300 copies.

Now the sequel (if you want to call it like that) is out, even if it's in fact a release by Nothing But Noise vs Prothese (the other project by Daniel B.) By now, the tape is almost sold out, and that is of course due to the fact that Wool-E Tapes is popular, and because the release surely is a collectible item for Front 242-fans. Anyway, even if Daniel B. will always be remembered for his EBM, Nothing But Noise shows a very different side of this musician. Words like cinematic ambient are used in the promo sheet, and these are the perfect words to describe it.

Dark Side Of The Noise is an epic of 8 minutes. It starts bombastic, an Eno-esque atmosphere which creates an inferno of soundscapes with a post rock feel. As intense as Explosions In The Sky, and as beautiful as Jóhann Jóhannsson.
SineGlitch1 is experimental, the beats are like a heartbeat, the electronic glockenspiel leads the mysterious, dark and enchanting tune: minimal beauty that surely has its roots in 70s space rock.

The electronic spielerei of Korgan is another step in Nothing But Noise vs Prothese's world. Analogue weird tunes that could have fit on Wendy Carlos' outlandish score for A Clockwork Orange. Imagine you're enjoying a moloko plus at Korova's milk bar.

This dark trip leads you everywhere, Glasssick not only has the title of a Klaus Schulze-song, it actually sounds as one.
Sineglitch 2 feels otherwordly, the perfect tune leads us to the tape's climax: Octopus Dream. The musicians probably will kill us for all this namedropping, but this is actually Tangerine Dream at its finest.

Almost forty minutes long you're experiencing music that comes from another world. Synthetic superb beauty, even if it seems as if the 70s are back. Now out on Wool-E Tapes, but as said before: almost sold out.
Didier BECU
10/12/2016
---