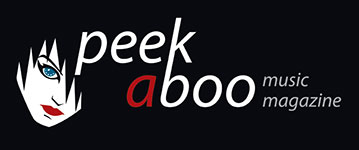 like this cd review
---
MANTUS
Refugium
Music
•
CD
Dark Wave
•
Goth Metal
•
Gothic
[85/100]

Trisol
09/12/2016, Didier BECU
---
The record starts with a bombastic overture: a violin and tragic keyboards.Is this heaven or rather the gate of hell? No, you just entered the universe of Mantus, the German band that celebrated its fifteenth anniversary last year and is formed by Martin Schindler and Chiara Amberia.
It remains difficult to describe the music of Mantus and that has everything to do with its diversity. In in Zwischen den Nächten we hear loud metal guitars, but the song fits more into the dark wave genre. Sometimes Martin is singing, and then you hear Chiara in the beautiful Niemals Genug. As a result of the heavy guitars it sounds like a schizophrenic song, and the melancholy keyboards make it impossible to label this as goth metal.
However, Mantus is a band with many faces. The clenched fist in the booklet is one of anger, you hear it in in Schande: Du bist die Schande des Planeten, Du gibst der Dummheit ein Gesicht...
No, Mantus is indeed a bunch of black souls, but it also hates the way things are going on our planet these days (Kampf der Kulturen).
Süsses Gift is again bombastic, while Gefangener has that typical Danse Macabre sound from the 90s: German music that makes you speechless.
Refugium has many highlights, but if I have to pick out one song then it'll be Schliess Die Augen, or maybe the heart-breaking Welt In Flammen, in which Chiara's heavenly vocals are perfectly combinated with the dark, almost tragic synth sounds.
The CD ends with the modest title track Refugium. The piano sound gives the song an almost Goethes Erben feel. Or no, let's keep it to Mantus, a unique band, and that is proven once again on this new record!
Didier BECU
09/12/2016
---
De plaat begint met een bombastische ouverture: een viool en tragische keyboards? Treed je de hemel binnen of zijn het de poorten van de hel die opengaan? Nee, geen van beide, het is gewoon het universum dat Mantus heet: de Duitse band die vorig jaar zijn vijftiende verjaardag vierde en wordt gevormd door Martin Schindler en Chiara Amberia.
Het blijft moeilijk om de muziek van Mantus te omschrijven en dat heeft alles te maken met de diversiteit ervan. Zo hoor je in Zwischen den Nächten weliswaar luide metalgitaren, toch hoort de song eerder in het darkwavegenre thuis. Soms zingt Martin, dan is het weer Chiara, zoals op het prachtige Niemals Genug. Ook hier maakt het stevige gitaarwerk er een schizofrene song van. Door de melancholische keyboards kun je dit niet zo maar als gothmetal bestempelen.
Mantus is een band met vele gezichten. De gebalde vuist die je in het boekje ziet, is er één van woede, je hoort het in Schande: Du bist die Schande des Planeten, Du gibst der Dummheit ein Gesicht... Neen, Mantus is niet alleen zwarte zielen, het is ook helemaal niet te spreken over de manier waarop onze planeet draait (Kampf der Kulturen).
Süsses Gift is opnieuw wat bombastischer, terwijl Gefangener dat typische Danse Macabre-geluid uit de jaren 90 heeft: Duitstalige muziek waar je stil van wordt.
Refugium heeft heel wat hoogtepunten, maar als we er eentje uitpikken dan is het toch Schliess Die Augen, of is het toch het hartbrekende Welt In Flammen, waarin de hemelse vocalen van Chiara perfect worden begeleid door donkere, bijna tragische synthgeluiden.
De cd wordt afgesloten met de ingetogen titeltrack Refugium. De pianoklanken geven de song bijna een Goethes Erben-gevoel. Of neen, laten we het maar gewoon bij Mantus houden, een unieke band en dat wordt op deze nieuwe plaat nogmaals bewezen!
Didier BECU
09/12/2016
---