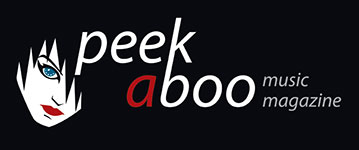 like this cd review
---
BRIAN ENO
The Ship
Music
•
CD
Ambient
•
Electronics
[80/100]

Warp Records
09/12/2016, Paul PLEDGER
---
Initially a commissioned piece for a Stockholm-based sound and art installation, The Ship marks something of a transition for the multi-faceted Brian Eno. Neither is it just another ambient epic or a well-trodden repeat of earlier vocal works, Eno's first full-length album in four years is an explorative odyssey into the human voice triggered by a happy accident. During rehearsals, his vocal chords hit an unexpected low 'c' and an idea was born.
Thus The Ship is halfway between folk-legend, shimmering electronica, blissful ambience, war poetry and, potentially, his Music for Dark Oceans. The epic title-track demonstrates this new baritone, a kind of elder growl that doesn't jar or dominate, giving way to a lengthy piece that features eddying found-sounds, echoes and spoken word that recalls Sylvian and Czukay's Plight and Premonition or Gavin Bryars' Sinking of the Titanic (much of The Ship is inspired by the Titanic and WW1).
Fickle Sun is split into three parts - the moniker-free first subsection wouldn't sound out of place on a Brendan Perry album such is its atmospheric candour and funereal, the second portion (The Air is Thin) is spoken prose with treated piano and the third and final section is quite something. Covering the Velvet Underground isn't a new concept but herding one of the iconic rock 'n' roll band's most joyous ballads into another dimension takes skill and judgement. I'm Set Free is string-drenched, uplifting, felicific even, as well as downright tear-duct tickling to boot. The final minute is Eno's most eye-watering musical culmination since The Roil, The Choke on 1992's Nerve Net or the last breaths of And Then So Clear on 2005's Another Day on Earth. I defy you to not press 'replay'.
A very cherishable chapter in the pioneering creator's vast and relatively taint-free catalogue.
This review also appeared also on Flipside Reviews.
Paul PLEDGER
09/12/2016
---