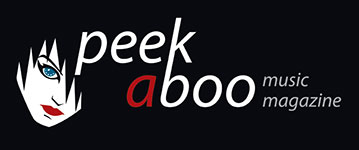 like this concert review
---
SX
Brussels, AB (30/04/2016)
Concert
09/12/2016, Didier BECU
---
Support acts are often nothing more than a warm-up, but last Saturday at the AB, that was quite differently. Sure, almost the entire venue was there to see SX on stage again, but those who watched and listened intently, saw another great artist at work: Emily Wells.

For SX it was a start, for the American musician this was the last gig of the European tour. A true musical centipede, and especially a devil-does-all, both on record (from producing to composing) and on stage. She used a violin, drums, keyboards, all kinds of loops and most of all her remarkable voice. Emily was involved in the soundtrack of Park Chan-Wook's Stoker and she was also in a prestigious project to celebrate the eightieth anniversary of Terry Riley. What we saw in Brussels was impressive: minimal electronic soundscapes, but accessible and often at the edge of pop. Her impressive voice pulled you over the threshold so you could invade Emily's quirky, strange world. Of course six tracks are too short, but for the Belgian crowd it was a great introduction that begs for more.

And then it was time for SX. What five years ago started as a quite modest project, became a band with international success after the super hit (Black Video). In fact, it was such a success that it is quite difficult to see and hear the band of Stefanie Callebaut on Belgian soil. Saturday, the four were here, a special gig as it was the release of Alpha, the brand new EP, and in fact the first work since the debut (and gold record) Arche.

During the opening (and new) song Mercury, the audience knew immediately how SX sounds on stage today: on the foreground a very intense drum sound, two synths and of course Stefanie's unique voice. The front woman wore a futuristic suit (sexy and cool at the same time). Perhaps I was not the only one who thought of Barbarella.

SX wanted to spoil its audience, but the band was mainly in Brussels to present the new work. So, no tracks from that golden debut, but Apollo and Under The Skin. After these first songs, Stefanie spoke for the first time to her audience: she was indeed pleased to be back after all that time. A warm applause was the response, and the fans were greeted with a first-rate version of Black Video.

Shimona and Comfort are new tracks too, and while playing unknown songs is not a bonus for the interaction with the audience (especially as the band made no efforts itself), you could see (and particularly hear) that the audience had not forgotten SX.

After Graffiti, the set ended with Singularity. One hour, but 60 minutes of a very high quality. The band returned with hits like Pearls and of course Gold. All by all, a bold set of a band that proves that there is life after Arche.

If you missed this concert, you get a second chance on Sunday, July 10 at the Cactus Festival in Bruges.
Didier BECU
09/12/2016
---
Vaak zijn voorprogramma's niet meer dan een opwarmertje, maar dat was afgelopen zaterdag in de AB toch eventjes anders. Toegegeven, bijna de hele zaal was wellicht naar Brussel afgezakt om SX nog eens SX op een podium te zien, maar wie de moeite deed, kon op diezelfde avond eveneens een grote dame in wording (nou ja, zeg maar gewoon een grote dame) aan het werk zien: Emily Wells.
Wat voor SX het begin was, bleek voor de Amerikaanse muzikante het eindpunt, want met dit optreden zat haar Europese toer erop. Een echte muzikale duizendpoot en vooral een duivel-doet-al, zowel op plaat (van produceren tot componeren) als op de scène. Ze gebruikt werkelijk alles: een viool, drums, keyboards, allerlei loops en bovenal haar opmerkelijke stem. Emily verzorgde al eerder de soundtrack van Stoker van Park Chan-Wook en was ook betrokken bij een prestigieus project voor de viering van de tachtigste verjaardag van Terry Riley. Wat we gisteren in Brussel zagen was groots: minimale elektronische soundscapes, maar wel uiterst toegankelijk en vaak net geen pop. Haar imponerende stem trok je over de drempel zodat je Emilys eigenzinnige, vreemde wereld binnendrong. Uiteraard zijn zes tracks veel te kort, maar voor de enthousiaste AB was het alvast een meer dan een aangename kennismaking.
En dan SX. Wat vijf jaar geleden begon als een uiterst bescheiden project, is na die ene kanjer van een hit (Black Video) een band met internationale allure geworden. Zo'n succes dat het moeilijk is om de groep rondom Stefanie Callebaut nog in België aan het werk te zien. Zaterdag waren de vier er echter wel, een optreden dat in het teken stond van Alpha, de fonkelnieuwe ep en het eerste nieuwe werk sinds het debuut (en gouden plaat) Arche.

Meteen tijdens de opener en tevens nieuwe song Mercury, wist het publiek hoe SX vandaag live klinkt: op de voorgrond een doordringend drumgeluid, twee synths en natuurlijk de unieke stem van Stefanie. De frontvrouw was gehuld in een futuristisch pakje (sexy en tegelijkertijd afstandelijk koel). Wellicht was ik niet de enige die aan Barbarella dacht.

SX wilde het publiek verwennen, maar was hier in de eerste plaats om het nieuw werk voor te stellen. Niet meteen tracks uit de gouden plaat dus, wel Apollo of Under The Skin. Na deze eerste tracks, sprak Stefanie ook voor het eerst de zaal toe: ze was inderdaad tevreden dat ze na al die tijd opnieuw voor haar fans stond. Een applaus brak los en de fans kregen in ruil een puike versie van Black Video.

Toen was het tijd voor Hurts, zeg maar de hit uit die nieuwe ep, en daarna het overbekende The Future. Stefanie nam de tijd om achter de coulissen te verdwijnen en terug te komen in een nieuw pakje en zo waar zelfs mét een dubbelgangster. Een visuele vondst van het allerhoogste niveau!

Shimona en Comfort waren alweer nieuwe tracks, en hoewel het spelen van onbekende songs de interactie met het publiek niet bepaald bevorderde (zeker omdat de band daar zelf ook maar weinig moeite voor deed), zag je (en hoorde je vooral toch) dat het publiek SX nog lang niet vergeten is.
Na Graffiti werd afgesloten met Singularity. Een uurtje dus, maar wel 60 minuten van een bijzonder hoog niveau. De band kwam nog terug met de hitjes Pearls en natuurlijk Gold. Al bij al een gewaagde set van een band die gisteren duidelijk bewees dat er leven is na Arche. Indien je SX in België nog eens aan het werk wil zien, kan dat op zondag 10 juli op het Cactusfestival in Brugge.
Didier BECU
09/12/2016
---