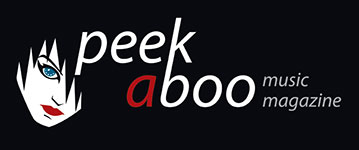 like this cd review
---
BRIAN ENO
Nerve Net- The Shutov Assembly - Neroli - The Drop
Music
•
CD
Ambient
•
Electronics
[70/100]

03/01/2015, Paul PLEDGER
---
A quartet of albums originally issued by Eno during the '90s, all of which mirror either his acclaimed ambient series or his quirky pop-funk period, either solo in the '70s or with David Byrne. Here all four have been expanded with a second disc of unreleased material, rarities and a deluxe gatefold sleeve.
If Brian's superlative Apollo and Thursday Afternoon recordings inspire you both spiritually and mentally then Neroli and The Shutov Assembly should be your first port of call. Named after a bitter orange perfume oil, Neroli slowly unravels note by solemn note, revealing very little in the way of variation but displaying Eno's uncanny knack of creating something far greater than the sum of its parts. At sixty minutes in length, it's effect is similar to camomile - soothing, enlightening, soporific and a remedy for life's stressful ills. The accompanying New Space Music is equally dissonant, desolate and lovely in equal measures.
Not dissimilar is The Shutov Assembly Split into ten diffusive movements that eddy and glisten in a similar vein to The Pearl or the more recent installation piece Lux, TSA is an overlooked gem that at the time of release suffered from being issued too close to its predecessor (just a couple of months after Nerve Net). The bonus material is plentiful, enough to have issued a second follow-up the aforementioned forerunner.
Talking of which, 1992's Nerve Net was borne out of Eno's previous sessions for the aborted album My Squelchy Life (included here as the second disc) and employs varying amounts of future-jazz, spaced-out funk and progressive pop. With a somewhat dizzying lyrical bent typical of the man's first few albums (Before and After Science, springs to mind), Nerve Net is on the one hand a challenging listen but also a rewarding one - the synth hook on The Roil, The Choke is to die for, Fractal Zoom and Wire Shock echo his work with Talking Heads and Ali Click recalls EMF's Unbelievable drum-pattern interspersed with jazz-funk guitar and biscuit-tin snares. As for the bonus My Squelchy Life, there are a few moments of magic worth discovering - Some Words isn't far removed from some of his prettier contributions to Another Day On Earth while Under and Over are atmospheric without being self-indulgent. All in all, worth investing in.
The fourth set in this series is 1997's The Drop Perhaps the least essential and coherent of the quartet, the overall mood of the album is short, sharp and discordant and far from his brilliant best. That's not say it isn't an interesting experience - Coasters is dubbed up bass-riddled tension all rolled into just under three minutes, while Blissed is as it suggests, a soundtrack to a comedown from listening to the previous half-dozen erratic compositions. It's an oddball album, sounding like an uninterrupted trawl through undeveloped demos at best.
This review also appeared on Flipside Reviews
Paul PLEDGER
03/01/2015
---