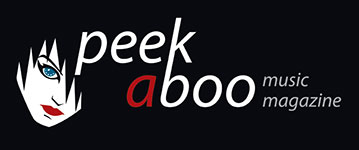 like this cd review
---
BERSARIN QUARTETT
III
Music
•
CD
Ambient
•
Electronics
•
Soundscape
[85/100]

Denovali Records
10/11/2015, William LIÉNARD
---
Bersarin Quartett is the solo project of Thomas Bücker. He comes from Münster (Germany) and as Jean-Michel he makes electronic music since 1998. As Beyond Beats he made a remix of Björk's Army of Me in 2005, which appeared on her eponymous UNICEF charity remix album. In 2006, the first album Bersarin Quartett was released, followed in 2012 by the album II. Meanwhile, Denovali has released his third album III.

Do not be fooled. III is no weird noise album or a collection of garish post-punk compositions, but a collection of quietly rippling electronic soundscapes, spacious and atmospheric, with a neoclassical touch, because between the soft noise, the equally soft humming synths and field recordings, we hear classical violins and synths that sound like a classical piano. The compositions are the result of intensive cutting and pasting, distortion and the meticulous integration of all those sounds in the minimalist vision of the artist. Bücker doesn't overload his compositions with a plurality of sounds. He inserts regular breaks, allowing his ambient electronic soundscapes to breath freely. Occasionally it sounds theatrical (Umschlungen von Milliarden) with a wide carpet of organ-like synths, but more often you hear fragile and slow melodies, accompanied by little and vague noises in the background (Bedingungslos). In the press text, III is called a melancholic album, but the compositions sound especially as the soundtrack for a movie that was never made.
Sanft verblassen die Geschichte is a very beautiful track. It begins with what sounds as the electronic alternative to a harp, over which gently meandering synths are laid, the sound of an acoustic guitar and noise, and the track develops into a beautiful atmospheric and almost romantic melody. Es ist alles schon gesagt has a very dark tone, with profound noise-like synths and the sound of a piano on top, supplemented with sparse noise and then slowly fading. In the equally dark Schwarzer Regen fällt, we hear a nagging cello which is joined by piano-like synths: the soundtrack for an ecological disaster, with sucking drones and then again the liberating sound of the cello, as if there was still hope, and that is the case, because after the black rain, the sun reappears, hesitant at first, but then in full glory… Welche Welt, Thomas Bucker wonders in the penultimate track of his third album. Is this a new morning? At least, that is what the wonderful and warm violins suggest. But the abrasive synths lay very different accents, and don't we hear the black rain again between dark and menacing synths as menacing toxic clouds? Ist es das, was Du willst, it sounds in the last track, again with broad carpets of romantic violins, emphatic percussion, atmospheric noise and snatches of alarming electronics.
Very beautiful, this album III by Bersarin Quartett.
Tracklist:
1. Verflossen ist das Gold der Tage
2. Staub und Sterne
3. Hinter uns die Wirklichkeit
4. Bedingungslos
5. Die Nächte sind erfüllt von Maskenfesten
6. Umschlungen von Milliarden
7. Sanft verblassen die Geschichten
8. Es ist alles schon gesagt
9. Schwarzer Regen fällt
10. Jeder Gedanke umsonst gedacht
11. Welche Welt
12. Ist es das, was Du willst
www.soundcloud.com/denovali/bersarin-quartett-jeder
http://bersarin-quartett.de/
www.denovali.com/
www.bersarinquartett.bandcamp.com
William LIÉNARD
10/11/2015
---
Bersarin Quartett is het soloproject van Thomas Bücker. Hij is afkomstig uit Münster (Duitsland) en onder het pseudoniem Jean-Michel maakt hij sinds 1998 elektronische muziek. Als Beats Beyond maakte hij in 2005 een remix van Björks Army of Me, dat op haar gelijknamige UNICEF-benefietremixalbum verscheen. In 2013 stond hij overigens al een keer op het podium met Andy Stott. In 2006 verscheen z'n eerste album onder het pseudoniem Bersarin Quartett, dat in 2012 een vervolg kreeg als II. Ondertussen heeft Denovali zijn derde album uitgebracht, met de veelzeggende titel III.
Maar laat u niet foppen, want III is geen bizar noisealbum of een collectie schreeuwerige post-punkcomposities, maar een album met rustig voortkabbelende elektronische soundscapes, ruimtelijk en atmosferisch, dat heel erg neoklassiek aandoet, want tussen de zachte noise, de al even zacht zoemende synths en de veldopnamen, horen we regelmatig klassiek aandoende violen, en synths die klinken als een klassieke piano. De composities zijn het resultaat van intens knip- en plakwerk, vervorming en het minutieus inpassen van al die geluiden in de minimalistische visie van de artiest, Bücker stopt z'n composities niet vol met een veelheid van geluiden, maar last regelmatig rustpauzes in, waardoor z'n ambiente elektronische soundscapes als het ware vrij kunnen ademen. Af en toe klinkt het theatraal (Umschlungen von Milliarden), met een breed tapijt van orgelachtige synths, maar veel vaker is er sprake van broze en trage melodieën met op de achtergrond kleine onbestemde geluidjes (Bedingungslos). In de perstekst wordt III een melancholisch album genoemd, maar de composities klinken vooral als de soundtrack voor een nooit gemaakte film.
Heel mooi is de track Sanft verblassen die Geschichten, die begint met wat je het elektronische alternatief voor een harp zou kunnen noemen, waarover zacht slingerende synths worden gelegd, het geluid van een akoestische gitaar, aangevuld met noise, openbloeiend tot een prachtige atmosferische en haast romantische melodie. Es ist alles schon gesagt is vooral donker van toon, met diepe ruisachtige synths waarover het geluid van een piano is gelegd, aangevuld met spaarzame noise en dan traag uitstervend. In het donkere Schwarzer Regen fällt horen we een zeurende cello die het gezelschap krijgt van piano-achtige synths: de soundtrack voor een milieuramp, met zuigende drones en dan opnieuw het verlossende geluid van de cello, alsof er nog hoop zou zijn, en die is er, want na de zwarte regen verschijnt toch weer de zon, eerst aarzelend, maar dan in volle glorie… Welche Welt, vraagt Thomas Bucker zich af in de voorlaatste track van zijn derde album. Is er sprake van een nieuwe ochtend? Dat suggereren in elk geval de prachtige en warme violen, maar de schurende synths leggen heel ander accenten, en horen we niet opnieuw de zwarte regen tussendoor en donkere synths als dreigende gifwolken? Ist es das, was Du willst, klinkt het in de laatste track, opnieuw met brede tapijten van romantische violen, maar ook nadrukkelijke percussie, atmosferische noise en flarden alarmerende elektronica.
Heel mooi, deze III van Bersarin Quartett.
William LIÉNARD
10/11/2015
---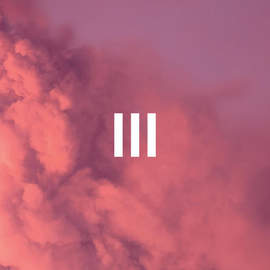 ---