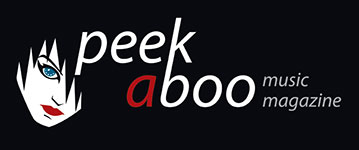 like this vinyl review
---
RANK
PLAN YOUR DOWNFALL
Music
•
Vinyl
New wave
•
Post Punk
[85/100]

09/11/2015, Ruben SAEY
---
After Rank and the live album Rank Sonic Live, the trio from Lyon is back with its third release Plan Your Downfall. The album contains nine solid post-punk songs that lift you back to the heydays of the late 70s and early 80s.

On this album Rank offers us a mixture of new wave, cold wave, post-punk, just as in the opening track Tonight in which we recognize the influence of The Cure in their early days. Bands like The Sound, The Stranglers and The Godfathers are never far away, either. All this, without copying them.

Wax is a very strong, pure post-punk song. In Hunger the tempo is lowered and we hear a more cold wave sound. The song begins quietly, while towards the end of the track the guitar sound wells, with a beautiful outro. The deep bass drums in Over It is also a characteristic feature of this musical era.

And thus the styles change song by song, and so we get a quite varied album. Listening to this album is like a beautiful walk through the musical landscape of the late 70s and early 80s. Rank manages to refresh the old school sound rather than coming up with something corny. You do not have to live in nostalgia, you can look forward on this album with a clear conscience.
Ruben SAEY
09/11/2015
---
Na Rank en het live album Rank Sonic Live, is het trio uit Lyon met Plan Your Downfall aan z'n derde release toe. Het album bevat negen degelijke postpunksongs die je meteen naar de hoogdagen van het einde van de jaren zeventig, begin jaren tachtig terugbrengen.

Rank levert met dit album een mix af van new wave, coldwave, en postpunk, zoals in het openingsnummer Tonight, waarin we op muzikaal vlak zeker de invloed van The Cure in zijn begindagen herkennen. Ook bands als The Sound, The Stranglers en The Godfathers zijn nooit ver weg. Dit alles zonder ze te willen kopiëren.

Wax is een heel sterke, pure postpunksong. In Hunger wordt dan weer het tempo naar beneden gehaald en gaan we de coldwavetoer op. Het nummer begint heel rustig en de zang wordt wat langer uitgesponnen. Tegen het einde van het nummer zwelt het gitaargeluid aan, waarna we een lange, maar mooie outro horen. De diepe basdrums in het nummer Over It is tevens een typisch kenmerk uit dit muzikale tijdperk.

En zo wisselen de stijlen song per song af en krijgen we een aangenaam gevarieerd album. Het beluisteren van dit album is een mooie wandeling door het muzikale landschap van de late 70s en het begin van de 80s. Rank slaagt erin om het oldschoolgeluid zo te brengen dat het eerder verfrissend in plaats van oubollig klinkt. Je hoeft niet met heimwee achterom te kijken, je kan op dit album met een gerust geweten vooruitkijken.
Ruben SAEY
09/11/2015
---