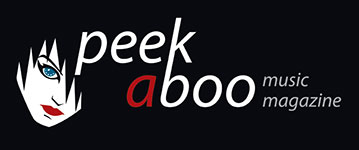 like this cd review
---
SKIP & DIE
Cosmic Serpents
Music
•
CD
Crammed Discs
09/11/2015, Didier BECU
---
Crammed Discs always had a patent on world music that's been influenced by pop, and one of their acts that did it quite well in recent years, is Skip & Die. The songs you find on the successor of Riots In the Jungle from 2012 are written everywhere (Brazil, Portugal, South Africa, Argentina to the Netherlands) and you can hear that.

Isla Psicotrópica takes you on a trip into the jungle, Maloya Magic is set in Madagascar and Sunshine Rebellion Gang is recorded with the Egyptian DJ Islamic Chipsy and takes you through the desert.

These 13 songs are not just a potpourri of cultures, this quartet, that is lead by the handsome singer Cata Pirata, dares to use all kind of styles, and sometimes all in one song. It is almost impossible to mention what you can discover in one track (from salsa and hip hop to delicious indie), but the band never forgets that you scare the listener with a sound mush.
Bigots may claim that Skip & Die is merely a feast for the podium. The South African/Dutch group surely is without any doubt, but that does not mean that Cosmic Serpents is not a record for the living room. On the contrary, you rarely heard muzic from so many continents and genres in one work! Everything is possible with Skip & Die as long as it is danceable, and above all original. Normally, the editors of Peek-A-Boo are not really keen on such discs, but Cosmic Serpents is another example of the high quality of Crammed Discs!
Didier BECU
09/11/2015
---
Crammed Discs heeft altijd een patent gehad op vrij toegankelijke wereldmuziek, en één van z'n acts, dat het de laatste jaren meer dan behoorlijk doet, is Skip & Die. De nummers die je op de opvolger van Riots In the Jungle uit 2012 vindt, zijn zo wat overal geschreven (Brazilië, Portugal, Zuid-Afrika, Argentinië tot in Nederland) en dat hoor je.

Isla Psicotrópica neemt je mee op een trip in de jungle, Maloya Magic speelt zich af op Madagaskar en Sunshine Rebellion Gang, dat is opgenomen met de Egyptische DJ Islam Chipsy, voert je mee langs de woestijn.

Deze 13 nummers zijn niet alleen een potpourri van culturen, maar dit viert,al dat wordt voortgestuwd door de knappe zangeres Cata Pirata, durft alle mogelijke stijlen aan, en dat soms in één nummer. Het is bijna onmogelijk om op te noemen wat je in één nummer kan ontdekken (van salsa en hip hop tot heerlijke indie), maar de band vergeet nooit dat je met een geluidsbrij de luisteraar afschrikt

Kwatongen beweren wel eens dat Skip & Die louter een festijn voor het podium is. Dat is de Zuid-Afrikaans/Nederlandse groep zonder enige twijfel, maar dat betekent niet dat Cosmic Serpents geen plaat is voor de huiskamer. Integendeel, zelden hoorde je zo veel continenten en genres op één album! Alles kan bij Skip & Die zolang het maar dansbaar, en vooral origineel is. Normaal is de redactie van Peek-A-Boo niet echt tuk op zonnige plaatjes, maar deze Cosmic Serpents is alweer een voorbeeld van hoogstaande Crammed-kwaliteit!
Didier BECU
09/11/2015
---