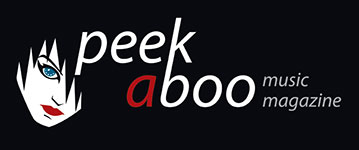 like this cd review
---
DESSIN BIZARRE
Open Your Eyes (EP)
Music
•
CD
Ambient
•
Electronics
[75/100]

Fluttery Records
09/11/2015, William LIÉNARD
---
Dessin Bizarre is the project of Russian composer Ivan Krasnov. He makes music since 2005 and he is self-taught. With synths and drones he builds dreamy ambience and soundscapes, which are ideal as a soundtrack for nature films (Open Your Eyes), or as a quiet background while reading a book (Harpa). In both compositions, the pace is slow and there is never any excitement or nervousness. They have been made with analogue and digital electronic instruments and digital effects in order to vary the sound.
Icicles begins with the sound of bells, which are joined by elongated drones and prudent noise that sounds like running water; darker than what we've heard so far, yet again dreamy and relaxed, while Daylight floats on gently humming synths and cautious electronic percussion as the soundtrack for a journey through untouched landscapes and stunning water features, again dreamy, atmospheric and never dangerous or intrusive.
Open Your Eyes by Dessin Bizarre is music for romantic souls. It skims along the precipice of muzak, but it also calms, and creates a pleasant atmosphere.

Tracklist:
1. Open Your Eyes
2. Harpa
3. Icicles
4. Daylight
http://www.flutteryrecords.com
William LIÉNARD
09/11/2015
---
Dessin Bizarre is het project van de Russische componist Ivan Krasnov. Hij maakt muziek sinds 2005 en is autodidact. Met synths en drones bouwt hij dromerige en ambiente soundscapes, die uitstekend geschikt zijn als soundtrack voor natuurfilms (Open Your Eyes) of als rustige achtergrond tijdens het lezen van een boek (Harpa). In beide composities is het tempo laag en is er nooit sprake van opwinding of nervositeit. Er is gebruik gemaakt van analoge en elektronische instrumenten en digitale effecten om het geluid te variëren.
Icicles begint met het geluid van belletjes, die na twee minuten het gezelschap krijgen van langgerekte drones en voorzichtige noise die klinkt als stromend water; donkerder dan wat we tot nog toe gehoord hebben, maar toch weer dromerig en relaxed, terwijl Daylight dobbert op zacht zoemende synths en voorzichtige elektronische percussie als de soundtrack voor een reis langs ongeschonden landschappen en bloedmooie waterpartijen, opnieuw dromerig, atmosferisch en nooit gevaarlijk of opdringerig.
Open Your Eyes van Dessin Bizarre is muziek voor romantische zielen (en dat bedoelen we niet negatief) die langs de afgrond van muzak scheert en die je tot rust brengt en een aangename sfeer creëert.
William LIÉNARD
09/11/2015
---
---