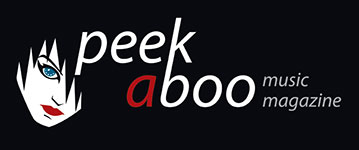 like this cd review
---
SO PITTED
Neo
Music
•
CD
Grunge
•
Indie
•
Noise
[58/100]

SUBPOP
09/12/2016, Didier BECU
---
SUBPOP from Seattle always had a penchant for local noise makers, and now you can add the crazy trio So Pitted. The three look a bit silly, and even look like a copy of Nirvana with bad taste, but fortunately musically it is different.
The first two tracks of this debut are completely negligible, simply because it is nothing more than monotonous noise without any direction.
But Woe is something else. It is vibrant and the song sounds like a song by Devo that is treated by Michael Gira. Holding The Void is Dead Kennedys punk, while No Nuke Country is a proof that there is still some room left for punk in 2016.
The vocoders return in Feed Me. Art rock noise with guitars, it exists, whether it is really worth a listen is another matter.
Of course it was inevitable, but if someone looks like Kurt Cobain and is signed on Subpop, then he should have his Nirvana-moment, which is the case with the extremely noisy I'm Not Over It. It is not original, but a track that seems like a cast-off from Bleach always can tempt us.
Rot In Hell turn has a high Foetus content, but vocalist Nathan Rodriguez is not exactly Jim Thirlwell. The CD ends with the extremely noisy Chop Down The Tree.
Some might say that So Pitted is the latest prodigy, but the music sounds a bit too uninspired. These thirty minutes of noise sound enjoyable, but it's all been done before. Hype, you say. Not for us!
Didier BECU
09/12/2016
---
SUBPOP uit Seattle heeft altijd een voorliefde gehad voor lokale lawaaimakers, en daar mag je vanaf heden ook het gekke trio So Pitted aan toe voegen. De drie zien er wat sullig uit, ze lijken zelfs op een kopie van Nirvana met slechte smaak, gelukkig vertaalt zich dat muzikaal toch een tikkeltje anders.

De eerste twee tracks uit het debuut zijn evenwel compleet te verwaarlozen, het is niet meer dan monotoon inhoudsloos lawaai zonder richting. Gelukkig wordt het in Woe wat anders. De muziek blijft loeihard, maar deze song lijkt op eentje van Devo die is aangepakt door Michael Gira. Holding The Void is dan weer Dead Kennedys-punk, terwijl No Nuke Country bewijst dat er nog plaats is voor punk in 2016.
De vocoders keren terug in Feed Me. Artrock met noisegitaren bestaat dus, of het echter de moeite loont, dat laten we in het midden.
Het kon natuurlijk niet uitblijven, maar wie op Kurt Cobain lijkt en op Subpop zit, moet op een zeker moment ook een keer als Nirvana klinken, en dat is het geval in het uiterst lawaaierige I'm Not Over It. Origineel is het allemaal niet, maar een track die als een afdankertje uit Bleach lijkt, kan ons altijd wel bekoren.
Rot In Hell heeft een hoog Foetus-gehalte, alleen is zanger Nathan Rodriguez nog lang geen Jim Thirlwell.
Sommigen zullen je misschien laten geloven dat So Pitted het nieuwste wonderkind is, maar daarvoor klinkt de muziek net iets te ongeïnspireerd. De cd wordt afgesloten met het uiterst lawaaierige Chop Down The Tree.
De dertig minuten noise klinkt af en toe als aangenaam oorsmeer, alleen is het allemaal al zo vaak gedaan dat je je afvraagt of je er nadien nog veel naar zal luisteren. Een hype, zeg je. Voor ons hoeft het niet.
Didier BECU
09/12/2016
---