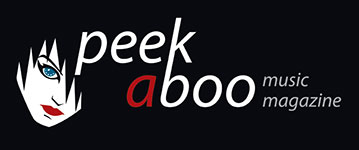 like this cd review
---
TALVEKOIDIK
Spitzbergen
Music
•
CD
Dark Ambient
[90/100]

Hands Productions
08/11/2015, Peter HESELMANS
---
'Hands says noise', that is the motto of this German record company, but sometimes there are exceptions, like Talvekoidik, that can be described as the dark ambient project of Christian Hahnewald, who you might know from the industrial band S.K.E.T. After more than three years, Spitzbergen is finally out.

This musical trip to the Arctic Ocean appears to be a real trip with a lot of emotional melodies and cinematic atmospheres full of cool electronica and sinister sounds. Opener Inner Place brings us immediately into such an atmosphere with anxious and austere piano sounds, followed by The Rising Tension, built of slowly accumulated atmospheric melodies with some electronic effects, which takes your mind to a paradise of beautiful fjords.

The same sober piano lines open That's my Desire, but this song grows slowly into immortal beauty. The more up-tempo passages, combined with the subdued synths, bring us a sublime piece of electronic art. More of the same, but with a more intense atmosphere, is Falcon Eyes. The dreamy, even cinematic atmosphere makes it possible to dream away to places where only polar explorers go.

The title song pushes Christian further to the Arctic Ocean. The waves and the bitter cold passages of the towering ice rocks, along with the sampled Celtic sounds, create a beautiful deep musical purity. The trip becomes a bit rougher on Drift Ice Whisper, with slowly accumulated piano tones that blend into stormy noise sounds. It gives you the impression that the end of time has come, but apparently everything ebbs away (just in time) with a great acceleration of musical effects and sounds.

The trip ends with Expedition Artic, probably the most up-tempo song on this CD, and a nice climax of this Polar tour that involves electric-acoustic beauty, the icy seas, the beautiful fjords and the ice floes. This trip is a gem for mind and ears.
Tracklist :
1. Inner Place
2. Rising The Tension
3. Thats My Desire
4. Falcon Eyes
5. Nordlicht
6. Spitzbergen
7. Drift Ice Whisper
8. Expedition Artic
Peter HESELMANS
08/11/2015
---
'Hands says noise', is het motto van deze Duitse platenmaatschappij, maar de uitzondering bevestigt de regel, zo ook met deze Talvekoidik, dat kan worden beschouwd als een dark ambient project van Christian Hahnewald, die je misschien kent van de industrial band S.K.E.T. Na meer dan drie jaar is deze Spitzbergen eindelijk een feit.
Deze muzikale trip naar de Noordelijke ijszee blijkt een echte reis te worden met veel emotionele melodieën en een filmische sfeer vol koele electronica en sinistere geluiden. Openingsnummer Inner Place brengt ons onmiddellijk in de sfeer met angstige, sobere pianogeluiden, gevolgd door Rising The Tension, langzaam opgebouwde atmosferische melodieën met de nodige elektronische effecten, die je doen wegdromen naar paradijselijk mooie fjorden.
Dezelfde sobere pianolijnen openen That's my Desire, maar deze song groeit langzaam uit tot een track van een ongekende schoonheid. De meer up-tempo passages gecombineerd met de ingetogen synths, brengen ons een subliem stukje elektronische kunst. Meer van hetzelfde, maar qua sfeer nog intenser, is Falcon Eyes. De dromerige, zelfs filmische sfeer maakt het mogelijk om weg te mijmeren naar plaatsen waar enkel verwoede poolreizigers komen.
Met de titelsong begeeft Christian zich nog verder op de Noordelijke ijszee, het geklots van de bitterkoude golven en de passage van torenhoge ijsrotsen, samen met de gesampelde Keltische geluiden creëren een prachtige diepe muzikale zuiverheid. De reis wordt dan een beetje ruwer met Drift Ice Whisper, langzaam opgebouwde pianotonen die overgaan in stormachtige noisegeluiden die echt het einde der tijden lijken aan te kondigen, maar kennelijk net op tijd wegebben met een geweldige tempoversnelling van muzikale effecten en geluiden.
Deze trip eindigt met Expedition Artic, waarschijnlijk de meest up-tempo track op deze cd, en een mooie climax van deze Poolreis die gepaard gaat met elektrisch-akoestische schoonheid, de ijskoude zeeën, de prachtige fjorden en het drijfijs, en zelfs de noordelijke ontberingen. Het maakt van deze reis een pareltje voor geest en oren.
Peter HESELMANS
08/11/2015
---