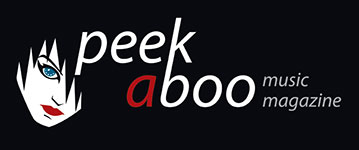 like this cd review
---
IAMX
Metanoia
Music
•
CD
Dark Electro
•
Electro Pop
[88/100]

SONY MUSIC
08/11/2015, Wim GUILLEMYN
---
Since the debut album Kiss + Swallow, IAMX's music has grown. The debut featured dark straightforward electropop,and gradually, by every release all kinds of complex textures and nuances are added to his music. The last two albums Volatile Times and Unified Fields were both gems that offered much listening pleasure.

Chris Corner, the man behind IAMX, has gone through a tough period before he recorded his sixth album. And you can hear that a little bit in the songs. It seems as if he wants to battle his inner demons with music. Metanoia is not a happy, but it has become a very interesting and varied album.

This album is like the latest releases, in the sense that the songs contain several layers. Sometimes they sound a bit simple and minimalist which is rather due to the synth sounds he uses in his songs. Listen for example to Happiness and North Star.

The vocals do sound less poppy and more introverted than on the previous albums, Insommnia floats on a piano tune in which the singing is hidden between the instruments. Looking Outside is also a rather introverted, dark and slow track in which the vocals play a minor role.

The album contains some rousing songs, such as Oh Cruel Darkness Embrace Me, Aphrodisiac and No Maker Made Me. These tracks come the closest to what you would call a dance track, but you won't find dance anthems like You Stick It In Me and My Secret Friend here.

This album needs a few listens. It's more introverted and less direct than for example The Alternative and Kingdom Of Welcome Addicition, but with every listen you'll discover new things. It is a CD that puts Chris Corner back on the musical map. As he says himself: "Here you won't hear stadium music, it's a CD that allows me to do many things on stage".

Metanoia is different from his previous work, and yet it sounds very IAMX. Chris Corner has to dig deep into his soul and you hear that. A strong album that you best listen to with an open mind.
Wim GUILLEMYN
08/11/2015
---
Sinds het debuutalbum Kiss + Swallow, is de muziek van IAMX gegroeid. Het debuut bevatte donkere recht toe recht aan electropop en gaandeweg de releases zijn er allerlei complexe structuren en nuanceringen aan de muziek toegevoegd. Zo waren de laatste twee albums Volatile Times en Unified Fields allebei pareltjes die veel luisterplezier boden.
Chris Corner, de man achter IAMX, had een zware periode achter de rug vooraleer aan zijn zesde album begon. En dat hoor je een beetje in de songs. Het lijkt alsof hij via zijn muziek met zijn demonen wil afrekenen. Metanoia is dus geen vrolijk, maar wel een heel boeiend en gevarieerd album geworden.
Hij trekt de lijn van de laatste releases door en maakt songs die bestaan uit verschillende lagen. Toch klinken ze soms simpel en minimalistisch. Dat is veeleer te wijten aan de synthgeluiden die hij in zijn songs gebruikt. Luister bijv. maar eens naar Happiness en North Star.
De zang klinkt wel minder poppy en meer introvert dan op de vorige platen, zo drijft Insommnia op een pianoriedel waarin de zang eerder opgaat tussen de instrumenten. Ook Looking Outside is een eerder introverte, donkere en trage track waarin de zang allerminst de hoofdrol opeist.
Het album bevat toch nog wat opzwepende nummers zoals Oh Cruel Darkness Embrace Me, Aphrodisiac en No Maker Made Me. Die komen nog het dichtst in de buurt van wat je een danstrack zou noemen, maar echte dansstampers zoals You Stick It In Me of My Secret Friend zal je hier niet vinden.
Dit album moet je een paar luisterbeurten gunnen. Het is iets introverter en minder direct dan bijv. The Alternative en Kingdom of Welcome Addicition, maar bij elke luisterbeurt ontdek je nieuwe dingen. Een groeiplaat waarmee Chris Corner zichzelf opnieuw op de kaart zet. Zoals hijzelf zegt: "hier hoor je geen stadionmuziek, maar een plaat waarmee ik live veel kanten op kan".
Metanoia is anders dan zijn voorgaande werk en toch klinkt het erg IAMX. Chris Corner heeft diep moeten graven in zijn ziel en dat hoor je. Een sterk album dat je beter met een open vizier beluistert.
Wim GUILLEMYN
08/11/2015
---