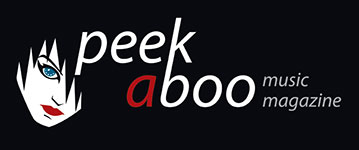 like this concert review
---
SOL 19 , TRUE ZEBRA , HYBRYDS
Antwerpen, JH Wommel (1/02/2014)
Concert
Ambient Pop
•
Dark Electro
•
Electro Pop
•
Electro Rock
•
Experimental
•
New wave
•
Synthpop
[90/100]

03/02/2014, Peter HESELMANS
---
Saturday, February 1st, a very special venue, a kind of old strengthened fort in Wommelgem, Antwerp. This line up was an organization from 'VZW Monotone', a supporting platform for alternative musical and artistic bands.
First band on stage was SOL 19 , an electropop band with some new wave influences. Saw this band already in 2009, and directly saw some potential in them. Now finally they released the album ' From the inside out', with some very nice new tracks and all quite danceable. Their gig was a mix of older tracks, like their classic 'Never Again' and some new ones, which i really liked.Here's the opening track from their gig 'Another December', a very nice instrumental piece, really enjoyed this new one, reminded me a bit at Gary Numans' instrumental tracks begin 80's, like Random or Airline. The audience gave a very positive response to the band, and a fantastic opening act from the evening. Here's the video I made. Rating : 90/100
Setlist : Another December / Killjoy / By The Law / Distress / Tragic / Selection / Never Again / Push / War Drums / Stop Making Me Cry
http://www.youtube.com/watch?v=b8qMwmRD50M&list=UUmblBxkvwa4--r3Ay-QaCMg&feature=share
Second band was 'True Zebra', or better to say Kevin Strauwen. This band is a one man project, and he transmutes an alternative view into the electro rock and dance scenes. Already saw this band last year as opening act at the 'BIM Festival', and at that time for me the discovery of the festival. True Zebra has developed into a fantastic act, and was certainly the highlight of the evening. Not only does his voice sounds like Trent Reznor, also his music is comparable with NIN. But Kevin's project is even more deeper, more electronic and danceable. Together with Glenn Keteleer (Radical G), who has a more thechno style, this guy is really going to make it in the future (I hope). Here's a video I made from his show (more on my youtube channel, numanoid65). Rating : 95/100
Setlist : Revelation / Sounds easy / Get Out / The Silence / Happen / Under Control / Transition / Delirious / Shame / Push.
http://www.youtube.com/watch?v=pXwksB28ROA&feature=share&list=UUmblBxkvwa4--r3Ay-QaCMg&index=2
Last band of the evening was the mind – expanding sound from Hybryds. They are internationally known in the mythical – industrial and magical scene. Quite a change after two more up tempo bands. Hybryds, or Sandy Nijs, played some new tracks from their album 'The Silent Whisper'. And so the lovers of tribal and ambient music saw a very nice gig. A great way to end , and I really had a superb evening with this 3 Belgian bands. Rating : 85/100
http://www.youtube.com/watch?v=wNn3i0h2zn0&list=UUmblBxkvwa4--r3Ay-QaCMg&feature=share&index=3
Peter HESELMANS
03/02/2014
---